The Ultimate Guide for Hybrid Cloud Operating Model
For most enterprises, digital transformation efforts mean delivering new business and customer value more quickly, and at a very large scale. The implication for Enterprise IT then is a shift from cost optimization to speed optimization. The cloud is an inevitable part of this shift as it presents the opportunity to rapidly deploy on-demand services on a limitless scale. 
To unlock the fastest path to value in the cloud, enterprises must consider how to industrialize the application delivery process across each layer of the cloud: embracing the hybrid cloud operating model, and tuning people, processes, and tools to it. 
In this white paper, we look at the implications of the hybrid cloud operating model, and present solutions for IT teams to adopt this model across infrastructure, security, networking, and application delivery.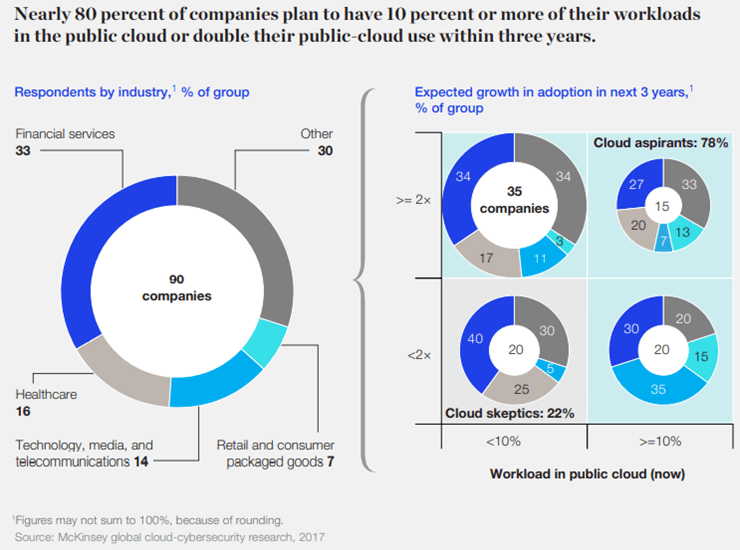 The cloud enables the optimization of speed and scalability for new "systems of engagement"—applications designed to engage consumers and users. These new applications serve as the main interface for customers to interact with businesses and are well-suited for cloud distribution since they typically have dynamic use characteristics, requiring the ability to scale loads by times greater in a short period of time. 
Be under time constraints to rapidly create and iterate. Many of these new technologies may be transient in nature, designed to provide a unique user experience in conjunction with an event or event. 
However, for the majority of businesses, these systems of participation must link to existing "systems of record" – the enterprise's core database and allow, which often continue running on current data center infrastructure. As a consequence, businesses end up with a hybrid cloud architecture that combines cloud services. 
Cloud-Center Experience 
We are no longer providing infrastructure resources; we are offering solutions used as cloud services, which necessitate the organization of operational teams around the services. This may be a single large restructuring effort or a gradual one, depending on your approach to change (evolutionary or revolutionary). A smart place to start is by forming a cross-functional team comprised of specialists from all key IT domains. Often, this develops into a "Cloud Center of Excellence" that is responsible for standard development, governance oversight, and decision-making about service onboarding or creation. As the company develops, this team will either be phased out or supplemented by customer service teams focused on – and structured around – the Hybrid Cloud Operating Model's services. 
Industry-Specific Technology Implementation
No matter the industry, transformative cloud technology can be necessary for non-startup IT companies as well. Such businesses would also need the cloud backup service to run their traditional, onsite IT management group parallelly. Such IT services would include operating on physical and virtual systems. 
Developers and maintenance workers are in short supply, while business analysts, relationship managers, and enterprise architects are in high demand. IT takes on a more business-centric role, evaluating internal processes and requirements, mapping them to results given, architecting hybrid environments, and finally overseeing the deployment process. 
There is still a need for technical talents and skills, but particularly for integration capabilities – a crucial component of cloud interoperability with other important corporate systems such as data warehouses and analytic tools. However, this skill set is often not available in sufficient numbers inside a company that has been entrenched in old systems. 
Large-scale changes have the potential to disrupt the company and often do. However, an institution that has a firm grasp on the tasks necessary to sustain its hybrid cloud operating model would be better equipped to give its workers clear career pathways, including retraining, assignment, and, in some instances, attrition. 
Agile DevOps
Agile is a design approach that recognizes and accommodates the change that occurs naturally as project needs evolve over time. It places a premium on incremental change and inter cooperation (unlike traditional methods like waterfall software development that are more rigid). Agile's success in software development has resulted in its widespread adoption throughout the broader IT company, with varying degrees of success. What is clear is that implementing Agile for software development needs an IT organization to be able to react more rapidly to resource demands, a capability dubbed "Fast Infrastructure" by McKinsey & Company. McKinsey & Company's suggestions for agile infrastructure are well aligned with the Cloud Operating Plan principles discussed in this article. 
DevOps is a term that refers to a culture in which development and operations teams work together to own all elements of a platform or application's lifecycle in order to deliver software more quickly and reliably. 
Enterprise creating legacy systems can shift in the IT structure and organizational model that is significant to business growth. Hiring cloud computing experts is necessary if the business is looking to adopt the cloud-powered digital environment to stay competitive. 
Computer Solutions East helps such enterprises pivot different aspects of change management to ensure leveraging a well-defined IT plan, business case, and roadmap. A consistent effort towards redefining the hybrid cloud operating model can also empower business applications across the departments to drive organizational efficiencies. 
The growing cloud demand is a testament to the business growth that the enterprise experience. Technology-based businesses that thrive on innovation can plummet the risk associated with data loss and theft by adopting cloud computing. 
Connect with CSE experts to see where you can fit in the modern cloud within your IT infrastructure. You can change how your business works by implementing the right cloud techniques and having a cloud computing expert by your side. 
Share This Post