Implementing Data Security Posture Management to Secure Multi-cloud Environment
As businesses first deploy a posture management tool for cloud protection, it is also the first time IT staff members see their cloud environment from a security perspective. Cloud Security Posture Management (CSPM) is an IT security tools market segment designed to detect cloud misconfiguration problems and enforcement risks. The continuous monitoring of cloud infrastructure for security policy implementation weaknesses is an essential goal of CSPM programming.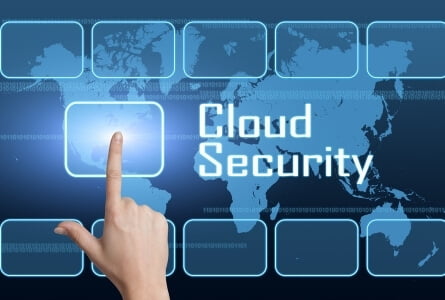 CSPM is defined as a new category of security products by Gartner, the IT research and advisory firm that coined the term, helping automate security and provide cloud enforcement assurance. CSPM instruments work against a given collection of best practices and known security risks by analyzing and comparing a cloud environment. Where there is a need to address a security issue, some CSPM tools will warn the cloud user. In contrast, other more advanced Cloud Security Posture Management tools will use robotic process automation (RPA) to fix problems automatically. 
That is not a position that anybody wants to find themselves in when it comes to their cloud surroundings. Nonetheless, it occurs often, even more so as more companies use various cloud service providers. Here, a cloud solution provider may conduct automated audits to compare settings to security and compliance rule sets, uncover significant vulnerabilities, and even automatically remediate them as instructed. 
Tailoring Automation to Secure Cloud Environment
Cloud security flaws are prevalent today, with the majority of breaches occurring as a consequence of cloud misconfiguration mistakes. Cloud providers are accountable for the infrastructure cloud stack's security. However, the user is responsible for cloud configuration and application and data security. Ideally, cloud security would be leveraged from the start by organizations who want to ensure placing robust cloud security monitoring in place. The more a company considers its multi-cloud environment from a security point of view, the sooner it can develop effective policies and governance. That's better than creating and retroactively reviewing an extensive cloud environment or, worse, responding to the data breach because it was never tested at all. 
Numerous technologies have auto-remediation features that automatically fix mistakes. A CSPM tool solves this problem via automated, frequent inspection against defined rule sets. IT and employees benefit from visibility and power provided by dashboards, alerts, and warnings. Cloud Security Posture Management systems are always on the lookout for configuration errors that may result in data intrusions and leaks. For instance, if a user builds a data bucket that breaches adherence and severe restrictions, such as encryption at repose, the CSPM tool will flag the bucket and permit encryption. Automatic detection enables organizations to make necessary changes on a continuous, ongoing basis. 
Understanding the Working of
Cloud Security Posture Management
Tools for Cloud Security Posture Management were designed to recognize and fix problems caused by cloud misconfigurations. However, according to a particular cloud environment or service, a specific CSPM tool may only use established best practices, so it is important to know which tools can be used in each particular environment. For instance, in an AWS or Azure environment, some tools can be limited to detecting misconfigurations. 
By integrating continuous real-time monitoring with automation functionality, a cloud solution provider can identify and fix problems, such as incorrect account permissions, some CSPM tools can automatically remedy problems. According to a variety of standards, including HIPAA, continuous enforcement may also be configured. 
CSPM may be used to detect idle assets, map the activity of security teams, check the integrity of a newly installed system, and determine the most frequently utilized technologies. In this manner, CSPM may also assist companies in saving money and identifying critical training opportunities. As a result, Cloud Security Posture Management is a force to be reckoned with in any cloud setting.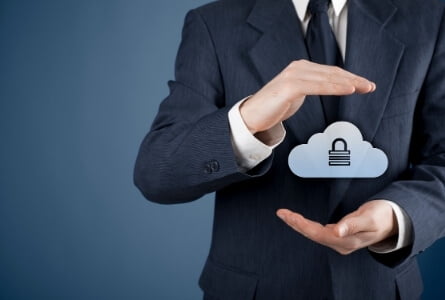 Using CSPM to Drive Cloud Agility
Businesses are looking to drive agility with automated security for hybrid multi-cloud advantages which are important but add complexity to security management. This is especially using cloud-based security services. One explanation is that cloud services are constantly evolving, and as providers change default settings and choices, it's hard to keep track.  There are many reasons why multi-cloud is becoming the standard, including a willingness to prevent lock-in of the provider or leverage multi-cloud as protection of failover or disaster recovery.  
Nonetheless, with disruptions now making up the majority of cloud data breaches, it is critical to understand precisely what is happening in these situations. Another issue is securing the broader attack surface generated by offering cloud services that communicate through providers. Unfortunately, many companies rely on manual assessments or, in the worst-case scenario, do not evaluate them at all. 
If customers start using digital workplace solutions, they can leverage an IT team's expertise to maneuver the configurations. This happens when the first-time security personnel has tested development work. Such a lack of visibility concerns the value of the assets in the cloud and the frequency of change in those environments. Other organizations may end up in a multi-cloud setting because one team is more familiar with a certain provider, such as representatives of a newly acquired business. 
Share This Post