Who is a Microsoft Cloud Solution Provider? And why Should your Business have one?
Covid-19 has been a major driving force behind cloud service adoption and expansion. It also highlighted the complexity of cloud infrastructure licensing, expense, and lifecycle management. It should not be a tough choice when it comes to leveraging the offerings of Microsoft cloud solution provider.
Cloud solutions companies have been instrumental in supporting businesses in reacting to the pandemic and maintaining continuity, with many quickly scaling up their cloud capabilities or launching entirely new services, particularly to support remote working.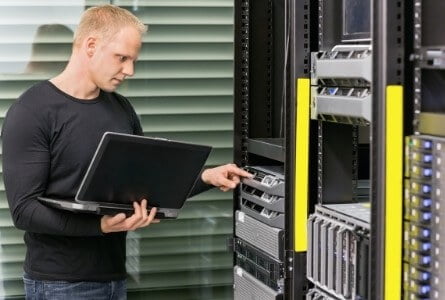 Covid-19 has also highlighted the challenges of licensing, expense, and management solutions associated with cloud computing.  
The Microsoft Cloud Solution Provider (CSP) program 
The Microsoft CSP program enables businesses to leverage the expertise provided by the Microsoft cloud solution provider. It allows Microsoft partners to collaborate directly with customers and ease the management of cloud services and products like Office 365, Azure, Dynamics 365, and PowerBI. 
Computer Solutions East runs over a decade-long partnership with Microsoft. This means our certified experts can manage licenses and lifecycles on behalf of our clients, saving them time, effort, and aggravation. This relieves IT workers, as we take the role of hybrid cloud solutions provider while ensuring that companies get the best offer on the public cloud. 
The benefits of choosing a Cloud Solutions Provider 
#1. Simplicity and flexibility 
As a leading cloud solution provider, we bundle all of your cloud services and products into one easy package, and you only pay for what you use. For example, if you need to temporarily increase your use for a specific project or busy time, then reduce it a month or so ago, you can. You'll never be paid for anything you don't like, and there's no obligation; you can cancel at any time. 
#2. Monthly billing with no upfront payments 
Providing your cloud infrastructure via a CSP ensures you obtain a consolidated cellphone premium based on your service usage. Also, unlike the routes of the Open Enterprise Agreement License, there are no direct licensing costs. 
#3. Local, dedicated support 
If you select CSE as your CSP, you will have a single contact point with all of your inquiries and support needs, including technical problems and subscription questions. We don't use third-party helpdesks; instead, our support team comprises experienced individuals who enable leveraging the best out of the cloud solution providers portal. This enables us to quickly escalate the help needs to Microsoft in more detailed situations. 
#4. Connecting with the Microsoft certified experts 
Licensing can be a time-consuming minefield to manage. We carry on the administrative responsibility as one of the most committed cloud solution companies. You need not worry about licenses or fees because we can handle them for you. We also strive to obtain the best price and the most value from your services by using our skills and experience. 
#5. Competitive pricing 
As opposed to conventional and direct procurement deals, choosing a leading cloud solutions provider like CSE allows you access to more favorable pricing. It removes the need to think about the cloud solution lifecycles. 
#6. Save time and money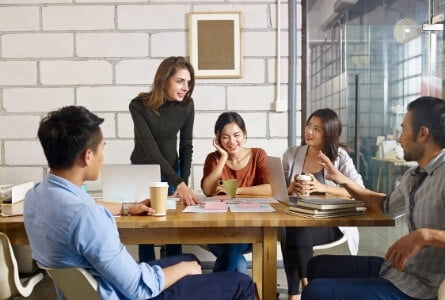 We cannot only save you time and money by handling your cloud services bundle as a Microsoft Cloud Solution Provider, but we can also help you save money. You will maximize the infrastructure and avoid spending on things you don't need by getting a list of what you're utilizing and at what cost. 
Contact us today if you'd like any tips on how to get the most for cloud technology or if you'd like to learn more about how we can help you save money as a Microsoft CSP. If more Microsoft cloud services become available only via the CSP model, partners must decide. For example, Dynamics 365 will not be included in the Dynamics pricelist and will only be accessible via CSP. 
CSE as Cloud Solution Provider 
CSE is a cloud distribution network that assists service providers in running a profitable cloud business. CSE will offer Azure, Microsoft 365, Microsoft Teams, and more to CSP Direct Bill Partners (worldwide) and CSP Direct Resellers as CSP Indirect Provider (in Europe). 
Azure Cyber Cloud and Vade Secure are among the cloud solutions available via the CSE Cloud Marketplace. In one spot, you'll find everything you need to boost your upsell, cross-sell, and repackaging strategy. You may also use your own or third-party items. 
Our simple and well-documented API makes it simple to automate your business, and the self-service area allows you to provision and manage goods and use them all in one location. 
Share This Post