How to Drive Productivity and Collaboration with IT Process Auditing?
When we begin a new year — and attempt to put the previous twelve months behind us — we all can start over. Many companies are relieved to see the back of 2020. While neither life nor work has completely resumed normalcy, it is an excellent time to approach 2021 as a new chapter, at least in the context of adopting enterprise IT managed services.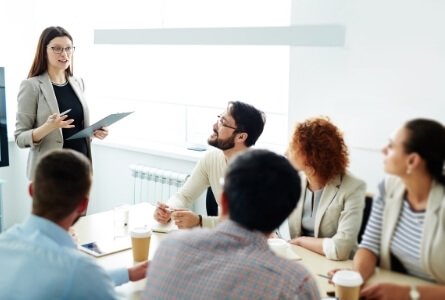 Now is the ideal time to conduct an audit of the information technology processes and systems. This is critical to ensuring that you have laid the groundwork for your growing company to thrive in the coming year. This is particularly critical as the COVID-19 pandemic continues to pose challenges. A strong adopting enterprise IT managed services base will assist your company in refining and optimizing remote work, as well as ensuring business continuity. Additionally, it will improve teamwork and efficiency, propelling the company forward. 
Be Proactive About Improving IT 
Changing the way one's mental paradigm might be the first step needed. It is rare for an organization to look at IT as an unimportant and nonvital position until something has gone wrong, then they usually break they are back trying to make things run better. Do not worry; it was an extensive investigation, and if you are, there are others, trust us. Therefore, adopting enterprise, IT managed services is crucial to interrupt the pattern of conduct. 
The reality is that it is advantageous to conduct organizational analysis on the technologies that your company uses to achieve its goals. It is imperative always to find ways to better your surroundings and be ever mindful of the options at your disposal, such as, is there something new available in top global managed service providers to aid in this predicament?  
Or ask the following questions. 
Contribute to the growth of our business?

Assist us in achieving our

objectives

?

Do they more accurately represent our company's culture?

Are you willing to assist our employees?

Facilitate cooperation and increased productivity?

Improve market continuity?
Areas to Prioritize 
Since an audit should be done complete, we think two aspects need extra attention: security and usability. An organization's competitiveness needs to go along with its data protection. Hiring adopting enterprise, IT managed services can help solve the problem if the workers can do their jobs in whatever way they see fit if they have nothing to lose and something to gain. On the other hand, the biggest managed service provider ensures your organization's security is imperative. The combination of hardware, software, process, and infrastructure supports your IT requirements.
Empowers collaboration and productivity

Safeguards your data and systems
Collaboration and Productivity 
If the workers work remotely, in the workplace, or a combination of the two, the way they interact and collaborate is critical to productivity and ensuring business continuity. Microsoft Teams apps consolidate all your collaboration resources in one location with the enterprise. IT managed services, allowing you to host networking events, brainstorm ideas in group discussion, and work on documents in real-time. 
Safeguard Your IT 
The presence of attackers always is assured. Hackers will still be on the lookout for security holes. Organization-wide adoption of solid technology and preparation is key to success. Identifying the critical risks to your company will help you track, defend, and recover from potential threats, and then things get better with enterprise IT managed services. 
Empower Collaboration and Productivity Today 
We have a mission to help rising companies put their IT infrastructure in sync with their corporate goals. Many people in 2021 need to make sure their IT is optimized for remote working and being profitable.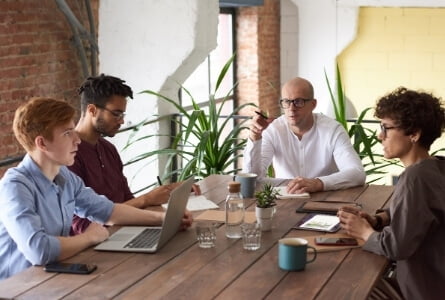 If you must be careful about costs, maybe your organization's target this year should be to reconsider your IT strategy. There will be a greater need for IT services in the year 2022 as the future of managed service providers helps to invest in the right technology now. There will never be a better time to maintain the IT setup than with the increase in the use of COVID-19, which forces companies to position their IT infrastructure outside of their corporate firewall.  
The companies that place most on the enterprise IT managed services' success in front of the needs of others in this year's priorities will be better prepared to deal with disruption and who are also continuing to advance. It is recommended but imperative that you conduct an IT audit to prove the health of your IT. 
How can consulting experts at Computer Solutions East help? 
Speak to top global managed service providers at CSE as we will conduct a technical assessment of your business's challenges, IT roadblocks, and opportunities to assist you in securing and streamlining your IT plan. Begin your enterprise it managed services journey by speaking with one of CSE's specialist engineers. Contact our team to reserve your slot or begin a discussion about maximizing your organization's IT value. 
Share This Post