How Meraki Platform Ensure Transforming Your Business IT Environment?
The last 13 months have compelled firms across all industries to alter their business models drastically. With employees, shoppers, students, patients, and every other type of community member increasingly engaging in digital interactions, information technology networks have been critical in keeping everyone and everything connected. And such cloud-first networks have enabled organizations to look beyond connectivity in search of innovation and growth during periods of disruption.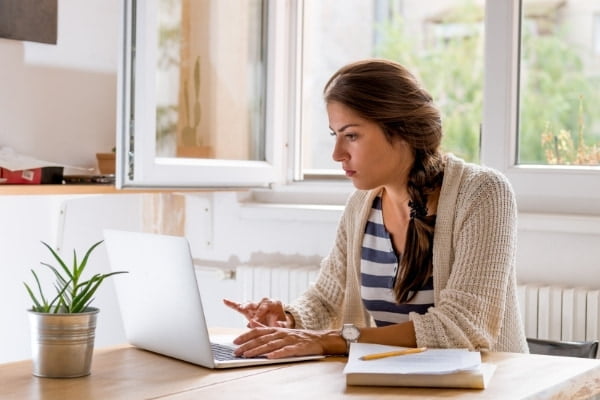 Platform-powered solutions 
The key to growth is simplicity. Meraki's goal of simplifying IT solutions through a cloud-first platform has helped over 500,000 clients and enabled the company to scale to three million communication links. Our platform-based solutions provide resilient business continuity, location services, secure edge access via SASE, innovative spaces via IoT, and integrated Wi-Fi and switching keys. 
Meraki professionals cover all of these solutions at Cisco Live, with enough content covering various topics in various formats and a diverse speaker lineup. Create a customized watchlist and join us all on March 30 for the Meraki platform at Cisco Live. Discover how an evolving, cloud-first platform can help your business flourish through digital transformation in the face of perpetual change. 
Globally, organizations are being forced to rethink their operations as the global economy begins to show instability, compounded by the worldwide pandemic. Transformation isn't any longer a goal but a need for survival and flourishing in the new normal. Those who did not have a plan to transition have moved quickly to prioritize one, while those who did have a plan in place have expedited their efforts. While transforming an organization's infrastructures to a digital-first approach may appear intimidating, it does not have to be.  
Customers benefit from the convenience of utilizing and merging new technologies and the ease of change, which enables them to create the most incredible experience for customers and staff. 
Customer management data can be backed up in real-time among independent data centers within the same region. These identical data sets are also replicated in automated nightly archival backups provided by third-party cloud storage providers located in the region. 
Meraki platform doesn't store any client user data in its cloud. Additional information on the sorts of data kept in the Meraki cloud may be found in the section under data management.  
Additionally, all Cisco Meraki cloud management platform services (the dashboard and APIs) are replicated across many independent data centers, allowing for quick failover in the event of a catastrophic datacentre failure. 
Meraki cloud management platforms are positioned throughout the world, offering high-availability local storage containment for sensitive countries and areas, as well as high-speed connections for reliable public cloud communication. These data centers are PCI, SAS70 Type II / SSAE, PCI, and ISO27001 certified. Additionally, all Meraki cloud management centers are subjected to daily penetration testing by a third-party vendor. Additional critical data center elements include the following: 
Service level agreement with a 99.99 percent uptime guarantee

Automated failure detection 24 hours a day, seven days a week 

Real-time data replication between datacenters

On servers, all sensitive data (e.g., passwords) is hashed.
If cloud connectivity is lost (most frequently caused by a local ISP or connection failure), the Meraki hardware component will continue to operate in its last known configuration until cloud connectivity is restored. 
Communication Process 
If a device has an offline event, it will keep trying to connect to the cloud until it comes back online. As soon as the device has been linked to the cloud, it immediately obtains the most recent settings. The Meraki device gets and updates the latest device configuration modifications while it is online. In many cases, these alterations are made available on the device in seconds. However, changes that are larger in quantity may take time to be implemented. If the device determines that no modifications have been made to the settings by the user, it checks for updates automatically. 
When running on the network, the Meraki device and Meraki cloud will share information about its utilization. Dashboard metrics such as these are updated regularly in Meraki's cloud and appear in the dashboard of all customers monitoring the network as a particular application. 
Configuration Containers
The Meraki backend stores device settings in a container format. When an account administrator modifies a device's settings using the dashboard or API, the container is modified and then pushed to the connected device through a secure connection. Additionally, the container updates the Meraki cloud, including its failover and redundancy configuration changes.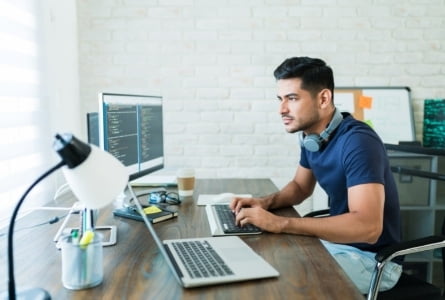 The Meraki dashboard is a graphical alternative to the command line used to manage many routers, switches, and security devices. Rather than that, Meraki centralizes all devices inside networks and enables users to make modifications in a simple, convenient interface. 
Along with simplifying device administration, the dashboard serves as a hub for seeing network metrics, managing network permissions, and tracking user activity. The dashboard enables users to watch camera streams from a single location, control their mobile devices and desktops, set content filters, and monitor upstream connections. 
Meraki APIs
Meraki APIs enable programmable control of the Meraki solution, enabling operations that are not available through the dashboard or providing more granular control. Meraki APIs are RESTful APIs that communicate via HTTPS and serialize objects using JSON. 
By enabling open API access, Meraki unlocks the full potential of the cloud platform, enabling the creation of more efficient and reliable solutions. Users may automate installations, monitor their networks, and build bigger solutions on top of the Cisco Meraki dashboard using the Meraki APIs. 
Share This Post