It's time to make a move to Veritas, Backup Microsoft Office 365 with ease
What is Veritas Backup?
Veritas SaaS Backup is a unified data protection solution and a cloud-to-cloud backup service, which ensures that you can back up all the Office 365 essentials. The answer is designed to propagate Office 365 protection and governance at its optimum levels.
Some of the essential Office 365 components that are involved in this include,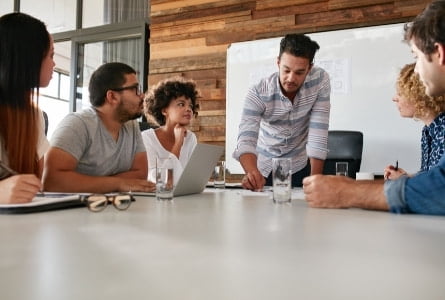 OneDrive
Calendar
Sites
Contacts
Email
Shared mailboxes
Tasks
Team and Group sites
SharePoint sites, and so on.
A singular tenant backup needs to be performed every time, and this would enable your device to backup the data twice or six times a day.
Some of the points which make the Veritas SaaS Backup Solution a preferred one amongst them all are as shown below,
Ease of Use – Users would be able to use Veritas Solution due to multiple backup options available easily. It can also be managed by individuals or groups of people as well.
Protected services – The total uptime provided by this solution is 99.99%; it also offers role-based access control options and access to audit logs. Another layer of support also includes a multi-layer authentication feature.
Numerous restore options – Veritas SaaS Backup provides a granular level restoration facility that can be done at the file level. Restoration options are present at a point in time, preview, and direct downloads as well.
Saves capital – This is a cost-saving option since there would be no need for additional server usage. Users get an unlimited amount of storage with this solution, and you don't need to spend much on the installation and deployment of servers.
Features of Veritas SaaS Backup
Veritas SaaS Backup Solution is a preferred service and is therefore used by many companies worldwide. Some of the essential points as to its thoroughly detailed feature set.
Let's create a safe backup option – Using Veritas SaaS backup as a primary tool, you can create a safely stored backup option that is as per the IT standards. Also, setting up a backup option in there is pretty easy as well. You can Configure your device as per the settings required, and the data backup begins immediately.
Search and restore capabilities – It's possible to search up any file, and you can set it up for restoring your data on individual folders, cloud devices, or from the existing history almost immediately. Since the user interface is very much streamlined, this capability can be utilized time and again.
Downloading capabilities – You can download the files and folders you have backed up with this application if you have access to the internet. You can choose the cloud account where you want to download the file and click on Download to get what you need.
Data Importing – You can import all of your backed-up data from one location to another by going into the Devices section and selecting the appropriate cloud service, and then importing it. You can then choose the cloud account from where you want the import to begin and accordingly import it to the desired location.
File and Folder Sharing – Another important capability for Veritas SaaS Backup would be the file-sharing feature. Users would share files and folders with a public sharing link by going through the Devices and clicking on the Share icon. You can even delete the links or generate an open link from where the other users can download the files and folders.
Companies on Veritas SaaS Backup
There are over 106 companies all over the world that use Veritas Backup SaaS as their primary service provider for their cloud backup solutions.
Companies have reviewed it very highly based on the specifications and the advantageous factors that they offer.
Computer Solutions East is the official Veritas Backup to Office 365 Solution providers in the industry. The Company supports business houses in providing a seamless unified data protection solution in the form of cloud to cloud to solutions across Office 365 applications.
Some of the services that the organization offers in terms of Veritas SaaS Backup are given as follows,
Provides a walkthrough to the clients as to the procedure for the Veritas SaaS portal login.
CSE will also assist the clients concerning the SaaS portal's configuration and set the data on what needs to be kept secure and what not to.
CSE would also assist the clients in creating a new Cloud Connector into the SaaS Backup solution provided.
After following all of these procedures, the clients would then be able to allow SaaS backup to access Office 365.
Call us to know more today!
Share This Post