Symantec End of Life Schedule: All users to migrate to Symantec Endpoint Security
Symantec has made massive investments in its products through production and acquisition and is responsible for safeguarding its IP value. Symantec agrees that inadvertent non-compliance with applicable license agreements will occur. Therefore, it is recommended to contact your managed service provider and retain your Symantec Product Licenses on an ongoing basis and comply with all Symantec License Agreement terms and conditions.
Symantec Endpoint Protection (SEP) includes a paid license for updates, software and version security content, and technical support access. There is hardly a week left now to buy enough license seats to cover all your customers after installing Symantec Endpoint Security Manager.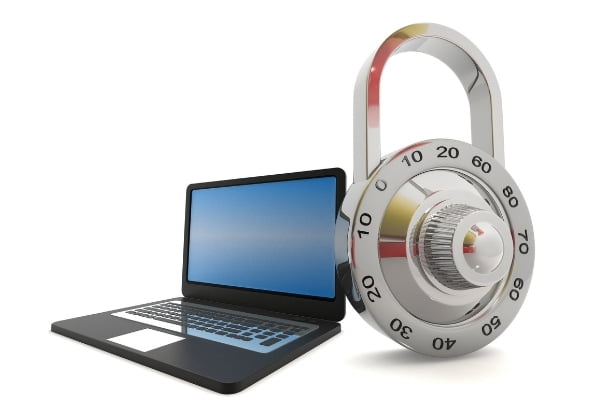 The Symantec End of Life Policy has been revised as part of Symantec's move to Broadcom. Broadcom makes reasonable efforts to alert the EOS or the product EOL edition at least 12 months in advance, and the date for the same is currently postponed from November 2, 2020, to December 7, 2020.
'End of Life' means a software or hardware device discontinuation or a hosted operation. The deadline for customers' and partners' transactions was changed from 2 November 2020 to 7 December 2020.
Symantec Enterprise Division terminates SMEP Cloud and SMEP Small Business Edition (SEP SBE) services for Symantec Endpoints. The SEP Cloud and SEP SBE clients will switch to the Enterprises from their current product (SES Enterprise).
As the global cybersecurity pioneer, Broadcom's Symantec Enterprise Division actively tracks cybersecurity developments that could affect our customers. One of the main improvements we saw is safe endpoints such as laptops, mobile devices, servers, and cloud workloads. Protection at Endpoint moves beyond malware. The most recent analysis shows:
33% rise in the mobile ransomware
600% more IoT attacks
80% Increase in iOS and Android vulnerabilities
56% higher risk in Wi-Fi networks
54% increase in mobile malware variants.
With constantly evolving endpoint threats, it is critical for enterprises to use highly updated cybersecurity solutions for all endpoints. To this end, Broadcom announces that it is updating all clients running Symantec Endpoint Protection Cloud (SEP Cloud) or Symantec Endpoint Protection Small Business Version (SEP SBE) for the remainder of your current subscription.
SES reaches beyond malware protection that helps secure computers, desktops, tablets, servers, and mobile telephones from emerging threats. If you switch to SES, you obtain the following security safeguards:
Intensive protection allows fine-grain identification and separate blocking to improve protection and maximize visibility in suspicious files
Network Connection Protection that recognizes rogue Wi-Fi networks and uses credibility hotspot technology to provide a policy-driven VPN for protecting network connections and promoting conformity
Artificial intelligence (AI) directed security management to enforce strong security policies that have fewer malfunctions to boost overall hygiene and the role of security.
Continuing threat information alerts, based on the Global Intelligence Network of Symantec
Integration with other Symantec Threat Intelligence and Threat Detection solutions Symantec promotes partners to stop selling SEP Cloud and SEP SBE immediately, so you will no longer be able to update or add new seats to your existing subscription.
Our Assistance
Reach out to Computer Solutions East, a Broadcom CA Certified Partner, we will work with you both to get you what you need. It is recommended that you install your free update as soon as you receive instructions so that you can benefit from extended security features in SES.
We are committed to ensuring your safety and protection by continuous innovation in Symantec Endpoint Security and keeping your business data safe.
The whole migration process to SES is divided into three phases. 
– Our experts deal with Broadcom in the first stage and look beyond the contract specifics for Symantec Endpoint Security Enterprise's subscription. It involves communicating with the users and engineers at Symantec customer technical contact points. We utilize the information given at the time of purchase as such details help businesses in future renewals.
– The next step involves accessing the Symantec Endpoint Security Enterprise having access to the cloud. It involves forwarding and communicating the emails required for the SES Enterprise cloud console.
– The third phase contains the license key and supplementary information for on-site deployment. Our engineers identify whether the enterprise is already having an active, prepaid subscription from a distributor and lack the necessary migration rights. Here are the steps that were taken later on.
Checking the help portal for your SES entitlement
Contact your Symantec support, who can take the steps needed to offer you with necessary rights.
What Happens after December 7, 2020?
Clients will no longer have access to the SEP Cloud or the SEP SBE cloud console post-December 7, 2020. This also ends dependency on previously controlled endpoints, which are no longer covered through SEP Cloud and SEP SBE. Users from SEP Cloud and SEP SBE cannot log technical support events. Businesses using such resources will need to log in a support case for SES Enterprise product for any licensing or technical assistance if you have already purchased or had your right to access SES for Enterprise.
The enterprise must have access to three Broadcom emails with details of your SES entitlement having an active, prepaid subscription for SEP Cloud or SEP SBE, and you purchased it through a partner.
You do not have to use any license key on the cloud console at Symantec Endpoint Security. You will immediately obtain your account and subscription information once you have your entitlement. Your atonement details are available on the "Subscription" tab on your SES Enterprise cloud portal.
Consult Computer Solutions East to migrate to SES before the deadline to ensure running your Symantec endpoint protection. Our dedicated engineers can assist you with a seamless migration before the due date. 
Share This Post