Cyberattacks on US firms by China: How we can come to the Rescue
The COVID-19 pandemic has made businesses comprise their secure IT infrastructure to allow employees to work from home. While this has become a new norm for most of the IT industry's talent, the hackers have found their new prey. The company data is a sensitive one. When spamming and phishing activity exploits the critical data, the company's cybersecurity is compromised.
Also, reports are emerging from various sources, including the NY Times, that the cybercriminals from china are misleading unsuspecting victims into clickbait that leads them to open bogus emails directed to their mailbox.
These emails eventually lead to phishing attempts that steal emails and passwords from the target. Given the increased chances of global health crises, hackers are more likely to take advantage of the health emergency concerns to get more people infected with malware.
The analysis by Cyfirma revealed that Redwall, a global awareness initiative, has identified hundreds of VPN, proxy servers, globally available load-balancing devices, and appliances in dark web forums and communities. The new monetization source for hackers who profit from the crisis has become the remote work tools and software. Hacker groups like REvil (Sodinokibi) are also found to roar the Network for weak VPNs aggressively.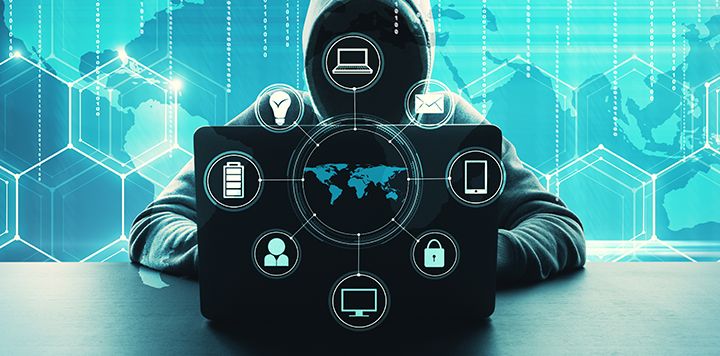 Some threats come from a trusted source that makes people fall for the information. One of which includes the emails from WHO or the CDC that comes with a malicious attachment stating that coronaviruses' safety tips or bogus advice on coronaviruses' status in the country are included. The file drops malware on to the target device and bypasses existing antivirus defenses until the target user is deceived in installing the attachment.
CSIS states that massive misinformation around Coronavirus is another trap that people fall for. Chinese agencies are experts in creating falsified videos and blogs, citing the inaccurate (majorly exaggerated) number of people and geographies affected by the virus. Ironically, the Chinese state media and their government officials have fake sources, as mentioned by the New York Times.
Apart from the critical concerns, the risk of increased online hoaxes often involves a less immediate threat. Hackers can buy fake safety tips and remedies for advance-fee scams as a cover tale, although this latest epidemic's global emergence would make them more likely to be affected.
Remote Access Threats
The modern age has made the telecommuting process a crucial business component. Also, the CoVID-19 outbreak has witnessed firms opting for technology as a response to the adversities. This why most businesses are opting for remote access communication. The trusted networks may soon turn hostile if hacked by the scammers. Such instances would lead to networking vulnerabilities and information security issues. The remote access threats can jeopardize communication accesses in the following manner:
Hackers can leverage rogue wireless access points.
Less-secured client services can be breached easily.
Easy to deploy malware that harvests credentials and other sensitive data.
We are dealing with a plethora of other risks that come with remote access.
Other VPN-related vulnerabilities
Computer Solutions East providing an ideal workaround
Multiple threats can break businesses amidst the crisis time. Such a time will have many threat actors who relentlessly aim to get back to significant events and counter the viruses. One of the best ways to address the need of an hour is to opt for the smarter solutions that computer solutions east offer.
Having the CSE team by your side can help you mitigate the risk that grows with time left unchecked. Please choose from our range of security and compliance solutions that are tailored to your business needs. The key is to minimize the risk that your business is exposed to in the current pandemic scenario. Our cybersecurity experts are well trained in dealing with global threats by engaging acceptable security practices like vulnerability scanning, following data protection policies, and ensuring windows security. All these measures are possible because of the Microsoft certified expertise that we breed in-house.
Onboard team CSE who can help you deal better with the increasing virus threats in the following ways:
CSE provides 24/7 vigilance for the unsolicited network activities and provides live updates of everything within your IT environment.
It is keeping an active Azure directory coupled with multi-factor authentication that ensures protection from cybersecurity attacks.
Ensure keeping you're your office 365 secure from cyber\attacks by providing advanced threat protection.
They are helping businesses to recover lost data with Azure site recovery coupled with the disaster recovery plan.
Talk to the security experts at Computer Solutions East, who can plan out a comprehensive network security policy. Start with a top-level cybersecurity planning that allows user access over a secured network. Get started with running the vulnerability scans that are done over the external-facing hosts. Rope us in to ensure availing of the periodic security updates. Get in touch with CSE experts to discuss IT security plans. Ph: (914)-355-5800  or Email us at info@computersolutionseast.com
Share This Post