Integrating Power BI into MS Excel for Insightful Analytics
Integrating Power BI into MS Excel for Insightful Analytics 
Key decision-makers in the business rely heavily on data. And Microsoft's Excel has been a vital tool for managing and using that data for many years. The spreadsheet is popular with business analysts because of its versatility and extensibility, which provides endless possibilities for adding formulae and macros to build sophisticated analytical tools.  
Excel is a powerful, versatile application that can be used for any analytics task. The application enables a simple way to collect, disseminate, analyze, and examine critical business data in new ways—all while saving time—by combining both applications. When used in conjunction with Power BI, it provides comprehensive data analytics and data visualization. 
Since "Analyze in Excel" was released by Microsoft in March, it has been greeted well by the Power BI community and its partners. It brought new meaning to the term best together that Power BI and Excel work hard to acquire.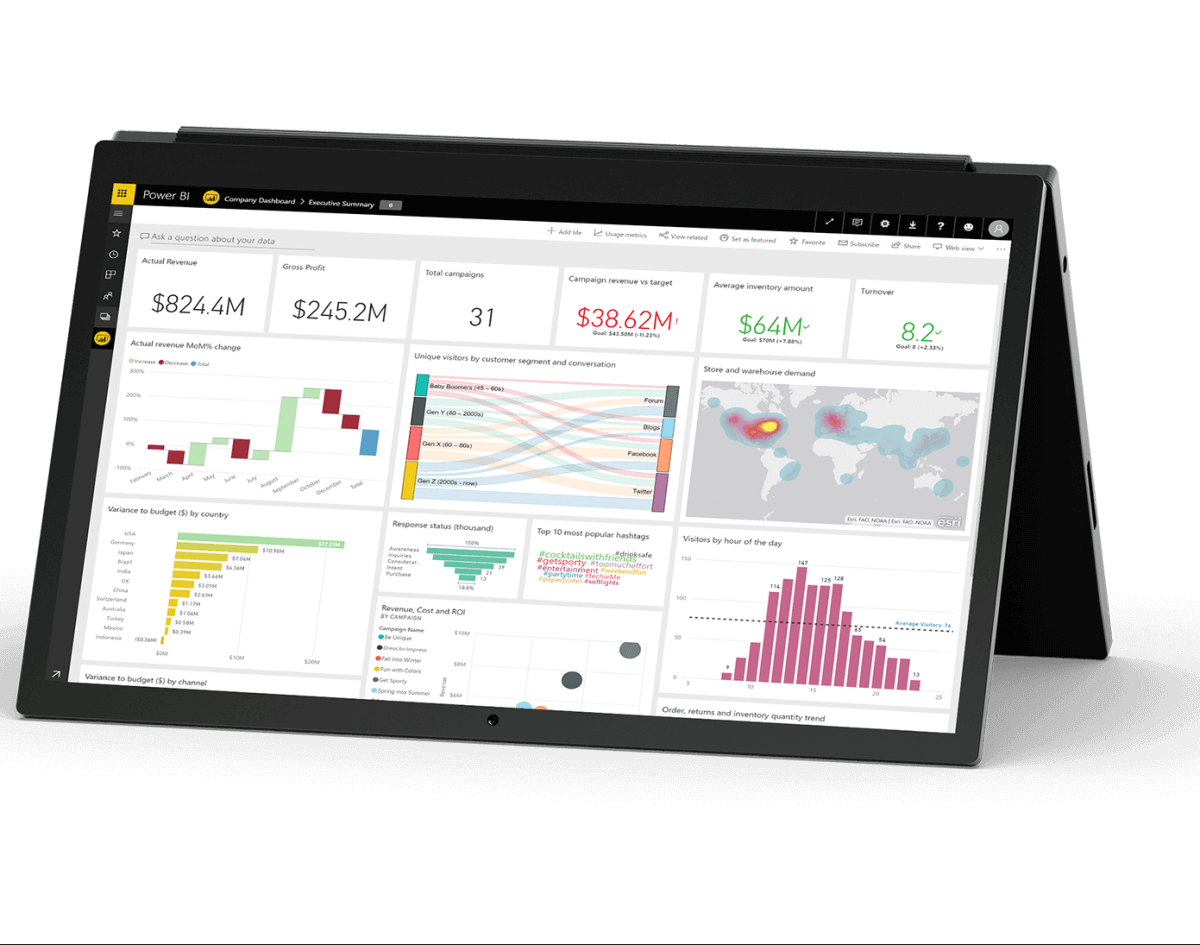 Microsoft is pleased to announce that Analyze in Excel is now easier and faster than ever, with Power BI for Excel. There's no need to download .odc files and manually install the OLE DB driver with this update. To apply Connect to Data from the Power BI ribbon tab in Excel, deploy the updated version of  Power BI publisher for Excel. The Excel file may be viewed as is, as well as charts can be chosen for sharing. If you use Excel to publish your file to Power BI, you can easily reflect any changes you make to the original file in the Power BI publication.
It would be best if you used Power BI publisher to do Analyze in Excel because:  
You get an effortless and user-friendly interface, which lets you attain more with your Excel connection to Power BI: 
With this latest release, you are not required to install the AS OLE DB drivers and keep them updated manually; they are built-in with this update.

 

Power BI publisher generates the connection and the pivot table automatically, which means you don't require to download .odc files to produce the references and pivot tables;

 
Using a more comfortable way that is intuitive dialog in Excel, you can now export the report or the dataset.

 

You can generate various connections and pivot tables in the same workbook.

 
Utilize Organizational datatypes 
Power BI is now a component of Microsoft's Power Platform portfolio of business automation tools. It has developed stronger ties to some of the underlying technologies in Dynamics 365 line-of-business software products. This provides the capabilities necessary to create and identify organizational datatypes, with Power BI serving as the authoritative source. You may now create distinct datatypes for critical bits of business data when sharing datasets with Excel through Power BI featured tables. 
What if you are new to Power BI? 
You're new to Power BI and don't have any information yet, don't worry! Microsoft got you covered: Power BI publisher for Excel will perceive that you don't have info and ask you to insert available dummy data into your Power BI workspace. Once you grant the dummy information, it will be deployed on your Power BI database, and a pivot table attached to it will be generated. 
Blending Power BI with Microsoft Excel to break data silos 
It is critical to eliminate silos across data analysis tools, and utilizing standard data types helps accomplish so. Suppose we're working in Excel or Power BI. In that case, we need to be certain that we're dealing with the same data and that any resultant analysis can be shared without fear of misinterpretation or misunderstanding. Datatypes are labels, and having consistent labels across companies facilitates collaboration and enables emerging technologies such as machine learning to extract the most value from our data.  
Share This Post