Understanding UCaaS and CcaaS: Leveraging its benefits by overcoming common challenges
Switching to Unified Communications as a Service (UCaaS) or Contact Center as a Service (CCaaS) may be challenging. Nonetheless, it may assist the business in resolving coordination issues. 
Masergy, a Dallas-based supplier of software-defined networking and cloud platforms, today announced the results of its most recent market trends research for Unified Communications as a Service (UCaaS) and Contact Center as a Service (CCaaS) (CCaaS). According to the research, these technologies face significant challenges in terms of internet and system services.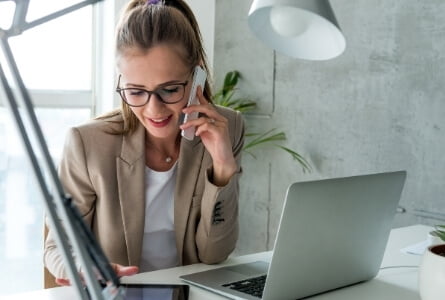 In conjunction with IDG Research, the study analyzed responses from IT managers at global companies that are contemplating, planning to deploy, or already have implemented UCaaS or CCaaS. Although suppliers of Unified Communications as a Service (UCaaS) and Call Centers as a Service (CCaaS) clearly benefit from this, several misconceptions surround these services. When it comes to passing collaboration to the cloud, businesses must go cautiously and deliberately. 
The Benefits of UCaaS and CCaaS
Small businesses initially adopted UCaaS technology. With fewer workers and fewer resources to manage on-premises communications, it's natural for smaller organizations to choose SaaS over in-house solutions. In recent years, as larger businesses recognized the benefits of streamlining their UC service while still enabling many locations and worldwide communications, this technique has begun to be recognized as a best practice. The primary advantage of UCaaS has been that it lowers the investment and running costs associated with on-premises UC. Consider putting up a shared cloud call center rather than establishing your own PBX if you want to save money. 
Additionally, you won't have to worry about out-of-date equipment as your business expands, as the CCaaS carrier is responsible for feature replacement. You save money on hiring IT professionals since the provider also handles maintenance concerns. Businesses can have CCaaS be tailored to meet your specific business needs, allowing you to select the appropriate level of service for your organization, scaling up or down as circumstances dictate. 
Remoter Worker Collaboration
You do not have to get into the same workplace to feel as though you are. You do not even need to share the same standard time. The presence and chat capability enables users to determine whether the coworkers are available to speak quickly. Chat enables you to connect and rapidly fix a problem or schedule an in-depth discussion. 
Contact Center
This main reason for adopting the technology is now accessible to everyone. We believe you're losing out if you're not considering utilizing it for employees who most with incoming calls and emails. Consider your customers, members, and partners and the way they like to communicate. The contact center enables effective administration of incoming calls, webchats, emails, SMS messages, and integration with social media platforms. It may then route the contact according to expertise, ensuring that the most qualified resource handles each encounter. 
Centralized management
Administrative operations, such as creating new users, applying patches, or updating functionality, can provide a substantial barrier for premise-based applications. These processes may need to be repeated numerous times, depending mostly on the architecture of a solution. Administrative chores are centralized, allowing for increased productivity while maintaining confidence in the company-wide implementation of changes. 
Historically, contact centers have relied on a private data center that may be complicated and resource-intensive. This is a reasonable compromise for certain organizations, such as those in highly regulated banking and service industries. However, transferring your contact center to the public cloud through CCaaS fundamentally alters everything – you will enjoy advantages such as fast implementation and scalability in addition to the anticipated flexibility, dependability, and security. 
Common UCaaS and CCaaS Challenges
The characteristics of software solutions vary considerably across providers. Choosing the appropriate Unified Communications as a Service (UCaaS) or Contact Center as a Service (CCaaS) solution is essential to the success of a company. Inadequate serviceability may harm everyday company operations, resulting in decreased productivity and a negative customer experience.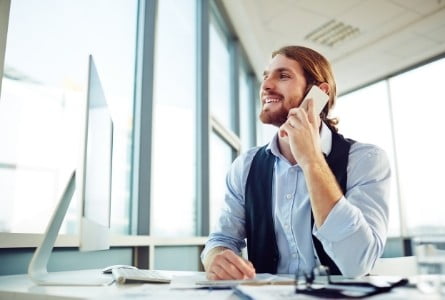 It's difficult to avoid the reality that any product or service will have a few drawbacks, and UCaaS and CCaaS are no different. However, UCaaS and CCaaS resolve more issues than they cause, and the difficulties they introduce are minimal. UCaaS and CCaaS face many of the same problems. 
Well, of course, before this, these methods were self-driven. Moving the expenses from an input to an operational expense that benefits specific companies is a cost of doing business. Since nothing can ever be depreciated, operating costs (OPEX) are usually under review. Since it is important to demonstrate that the full value of OPEX efforts has been realized, we must show management the impact of these investments. 
Call center agent competence, quick expansion, security, and network services are some of the three key problems of UCaaS and CCaaS. 
How CSE Can Help
In partnership-driven markets, such as the US, CSE has long been a pioneer. It is well-positioned to help companies as they evaluate their UCaaS and CCaaS options. We utilize our customer's input as we go through the scoping phase. The University of California Systems & Technologies works with nearly all UCaas and CCaas product systems globally, helping clients choose the appropriate systems to meet their requirements and commercial goals. 
Conversion to a UCaaS or CCaaS solution may need the assistance of CSE, who may provide a wide range of security and network infrastructure investigation and repair services in advance. Furthermore, we can help with identification and network management system optimization. CSE serves the UCaaS and CCaaS market by providing qualified services for the following vendors like Microsoft and Cisco. 
Share This Post