5 Key Tips That Every MSP Should Follow to Sell More
Those MSP business ventures you scribbled on a bar napkin can become a reality with a few smart moves. The distinction between good MSP companies and has-beens is taking the right action at the right time. It is better to consider these moves and play by the rules to ensure the desired results.              
One way is to hire top global managed service providers and, after that, devise the right strategies to improve sales. 
If you are looking to be a team member who wins, then start with managed service providers that follow these rules. 
1. Understand IT's role in Business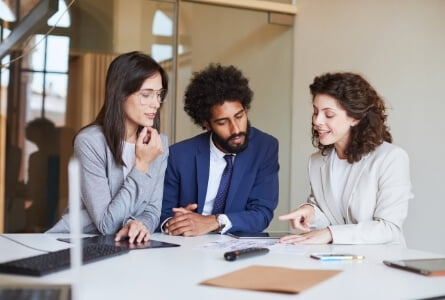 People with professional backgrounds also prefer to drive business decisions based heavily on data. For example, new offers should not be made by looking at the technology in your arsenal. 
The reality is, your technology skills might produce high-quality products, but the odds are doubtful. Similarly, MSPs that provide decent services while maintaining their finances sail easily. 
It would help if you had a sound financial understanding to start your journey towards being the top global managed service provider. You must not be a market guru, but words such as "ROI forecasting," "marginal calculations," and "operative overheads" shouldn't throw you away either.
2. Use RMM and PSA Software
The cornerstone of your MSP company is service delivery. A successful delivery strategy must be reactive, constructive, and preventive. Only RMM and PSA software can achieve this degree of performance. 
Technical implementations are handled by remote monitoring and management (RMM) tools, while the business side is dealt with by a professional services automation (PSA) solution. Integrating them, on the other hand, can be difficult. 
Computer Solutions East offers a centralized dashboard for RMM and PSA, allowing for streamlined service delivery from a single location. With a full-service desk solution that blends with managed desktop solutions, you can quickly be responsive to customer issues. As a result, recognize and fix problems before the consumer is aware of them.
3. Estimate Your Cost of Sale
B2B purchasers rate prices as the most valuable knowledge during the purchase process. Don't be the MSP that frightens you with an expensive price tag or puts money on the table by weakening the facilities. The managed pc services you provide may affect your profitability, revenue, and brand image disastrously. 
Understand how much the consumers are prepared to spend to leverage the MSP pricing plan. Any of the considerations that have to be considered are consumer venue, market, and enforcement criteria. The top global managed service providers should supplement your overall shipping costs to waste no money while signing customers. 
MSPs increasingly use subscriber pricing models to protect long-term revenues. Recurrent sales drive many earnings, enabling MSPs to split even more rapidly. 
4. Consider training not as an expense but as an investment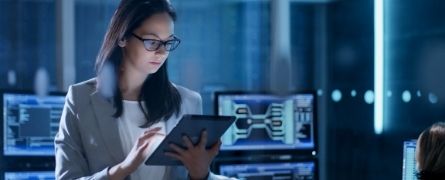 Training has become a pillar for MSP business success due to the need to meet monthly renewal goals. Only highly qualified employees are capable of providing outstanding service that prevents consumers from canceling their subscriptions. 
On the other hand, MSPs continue to view preparation as an unnecessary expense that they cannot bear. It's time to dispel the myth: training is cost-effective, so companies lose money when they don't have it. 
Top global managed service providers train their staff quickly and affordably using technology rather than wasting a lot of money on offsite workshops. Employees are prepared promptly across channels such as webcasts, online coaching, and whitepapers.
5. Document everything
Create repeatable business processes that are recorded. It serves as a resource bank for achieving desired results by the use of the same procedures. For example, by using tried-and-true strategies, the team can cope with everyday issues more quickly. 
Document every aspect of your MSP business regularly. Sales, marketing, delivery, financing, customer support, supplier management, and so on are all included. Plan to go through these documents once a quarter to ensure they're all helping the company run smoothly.  
Try to have a limited range of services when you start your own MSP company. You can begin with less and offer more by downplaying – increasing customer loyalty. 
As a result, you can achieve low overhead revenues. This should ultimately be the aim of your new MSP company. 
Share This Post