5 Ways SMBs Can Maximize Cloud Consulting Services
Cloud technology has become an integral part of our daily lives. From the programs we utilize for work to the apps that we use for leisure, it's admittedly the best technology today that can catapult almost everything to its optimum performance on a digital level, to say the least. 
In fact, 94% of businesses are active cloud users as of this year. A major contributor to this high adoption rate is companies' reliance on remote work, the COVID-19 pandemic heavily influenced that. And as we all progress today in our cloud journey, the focus has shifted from cloud adoption to cloud optimization, bringing out the great demand for cloud consulting services.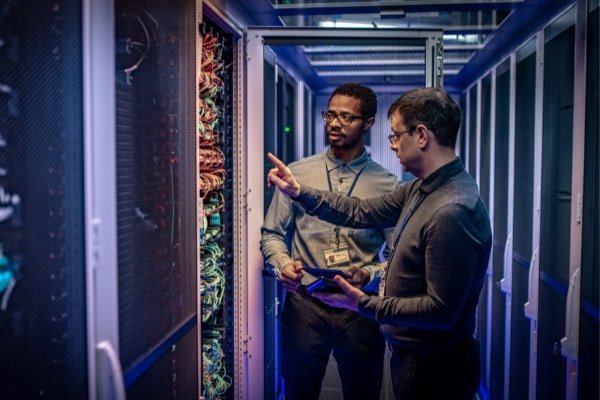 Like any other third-party opinion provider, cloud consulting suits any client, wherever they are in their cloud journey. This means that even if a business is just new to the cloud or has been operating cloud-based for years, a cloud consultant's insights and assistance are still relevant. 
And we must admit that the best cloud consultancy you can get out there doesn't come for free, but getting one is a great investment and sets you up with the right framework and methodologies. But since cloud consultancy is quite a new service, many companies are still confused about how they make the most out of the expertise they hire. So how exactly can SMBs maximize cloud consultancy services? 
Establish consultancy relationships ASAP
As a saying puts it, "the early bird catches the worm," and that's also the case with your partnerships with cloud consultancies or any other managed cloud services that you can think of getting. Whether you're new to the cloud and learning the ropes, already have established cloud infrastructure, or migrating to a new platform, having a cloud consultant at the onset of everything as early as possible is a way to maximize their capabilities. 
For starters, identifying the need for cloud adoption allows you to gain a consultant's insight in establishing the whole infrastructure with your preferences and their first-hand experiences. This way, you can avoid common mishaps while tailoring the cloud infrastructure tightly to your liking at an early stage. 
But if you already have an existing cloud strategy, you're never too late to ask an expert's point of view. A consultant can still help validate your established framework and advise you on how to optimize it. 
Don't focus on migration and implementation
We must admit that when it comes to planning cloud-centric projects, most of the effort solely focuses on implementing cloud apps and services or migrating legacy workloads to the cloud. This should not be the case, as migration and implementation are just the tips of the cloud framework iceberg. 
You have to consider that there are other equally important cloud aspects that you should maximize the cloud consultancy services that you have availed, just like the cloud design, data management, framework documentation, and many other intricate facets. 
You should change your view on a cloud consultant's role: from being an advisor for kicking off cloud resources or adding new functionalities, to a reliable partner to finding ways to strengthen your cloud strategy from a more holistic point of view. 
Set milestones and stick to them
Another common mistake when people get a cloud consulting service is the lack of goals and milestones the consultant must fulfill. Without doing so leads to untracked progress and the inability to measure success. 
Always remember that cloud projects can start very demanding and complicated, so setting a clear roadmap is a must. It is also important that you design this roadmap with your consultant, assess the effort needed to accomplish certain milestones, and at least put a timeframe to the action points. This helps both parties see the whole picture of the cloud project and pinpoint the missed areas along the way before proceeding to the next steps. 
Setting milestones and sticking to them generally makes the whole consultancy partnership objective and focused on a uniform goal. This also makes the success of the cloud project more measurable and insightful for your business. It's more fulfilling to celebrate a completed project with everything on track and without worrying about hidden backlogs, unoptimized workloads, and the like. 
Prioritize business results
At the end of the day, it's all for business—for your establishing your company's cloud infrastructure—so better yet, maximize the partnership with business results in mind. 
Remember that the cloud consultancy you availed yourself of should drive more business value and not just the liabilities of newly deployed features and technologies. In line with this, treat your consultant as a business partner rather than a tech partner. 
This is for you to get more practical insights into turning your IT investment into actual revenue, and it is also a way to further test your consultant's capabilities in suggesting or giving you business-centric approaches and solutions. This is partly shying away from discussing migration and implementation and giving more weight to the business outcomes that should always matter in your partnership. 
Gather solution insights
Lastly, asking for solution recommendations is also a way to maximize the consultancy relationship. You should never hesitate to inquire which solutions or tools would best address your cloud-related needs—and it's a plus if your consultant can specify the nuances of each of their recommendations. And ultimately, it's a green flag if you get solution suggestions considering the uniqueness of your business and cloud technology needs. 
This would assure you that you've hired a valuable talent to figure things out in your cloud journey. 
Conclusion
Cloud consulting is just one of the services available to optimize the cloud-based processes for SMBs. By maximizing such services, you're making every penny count for the benefit of your business. But while anybody can give cloud consultancies, see to it that you get it from the right provider with a proven track record and wide scope of expertise—and we're one of them. Count us into your cloud journey! Talk to us. 
Share This Post