Pivoting quick accessibility of Managed IT Services as a way to add value to your business
The early boom of dot com businesses saw managed IT services as a privilege. It was something that remained available to the enterprise in the days before the cloud, and it looked a lot different than it does now. Technology has continued to evolve at an unprecedented pace as now there are many managed service providers in Los Angeles compared to what it was a decade back. Back in time, the model was to bring in a team to increase your staff and respond on the spot to problems.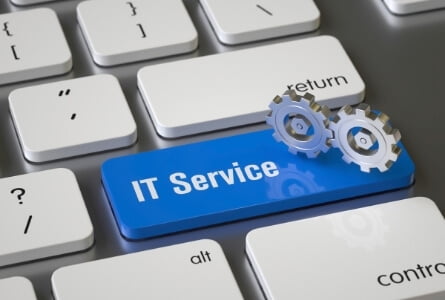 A successful information technology services business makes strategic and economic sense. Installing IT infrastructure, which includes servers, networks, storage, and security, as well as a slew of other services, is an expensive endeavor in and of itself. Nevertheless, the expense of maintaining and supporting such a structure often outweighs the original investment. Costs associated with labor, replacement components, and software may significantly impede a business's development goals.  
A competent IT support services provider capable of developing, implementing, installing, and maintaining their services can start taking care of that, leading to significant resource and expense savings, not to mention the satisfaction of not having to worry about such things. 
Why Choose M

anaged IT Services

? 
Both big and small businesses need technology to work efficiently, and the means to sustain it must be built as IT dependency rises every year. Sadly, as these structures expand and develop, many companies (particularly small ones with limited funds) do not have the capital to effectively manage their growing networks. The amount of work required to keep everything up to date and function smoothly may easily overwhelm small IT teams. 
It's so easy to fall back on essential things like backups, fixes, upgrades, and protection, and this dramatically increases the chances that you'll face an IT outage or other huge problem that will affect your company. 
In today's highly competitive and fast-paced market climate, no organization can afford the expense and confusion of break-fix maintenance. Businesses depend heavily on a robust IT system enabled by Top Managed IT Services. 
Also, having several vendors responsible for various parts of your system places you in the difficult position of determining who should be called when service is needed; business owners do not have time for this! 
An IT support firm can make money with the conventional break-fix repair if anything goes wrong. They have a robust backup to ensure service restoration. Because they can go out of business if they do not get things right, it often happens that way for most small businesses. Such a significant cause and effect equation makes hiring managed IT services crucial to succeed in the longer run.  
Blending in the strategy with technology 
The old model will ensure that your financial system continues to work. That's important, but not the whole story: Today, a smart IT-managed service provider can help you understand how you handle the invoices and how efficiently and effectively you operate. 
Security and reliability are the cornerstones. Any IT-managed service provider must be able to meet these standards. However, so much more is possible. Technology exists to support people. A vendor who understands this will focus on how your people work and where your organization can ensure that your technology does what it can. 
Embracing technology sophistication 
The world of technology has moved way too far to liking traditional business setups with increased complexities. Anyone who assures you that they can do all of it is either not doing enough or not doing any of it well. 
No one can be the best at all, which is why the major US firms are looking to rope in the top-tier managed service provider in Chicago. They will boast skills for every aspect of your system. To handle every aspect of the technology, they draw on vendor partnerships and manage the operation. You still have one point of touch, collaborating with several suppliers to provide seamless service. 
Costs for M

anaged IT Services

.  
Surprisingly, IT services managed to cost less than break-fix repair, particularly when considering downtime costs that inevitably come with this aging process. Remote surveillance, remote maintenance, and avoiding big problems make it possible for a controlled service provider to work much more effectively than a break-through organization that continuously routes to customer sites. 
Rush fees and assistance for emergencies after hours or weekends can also increase rapidly when opted for IT managed services. Before these problems occur, the managed service provider may avoid these problems and handle the most maintenance and service remotely. Therefore, the MSP will have a "better" service without a fee.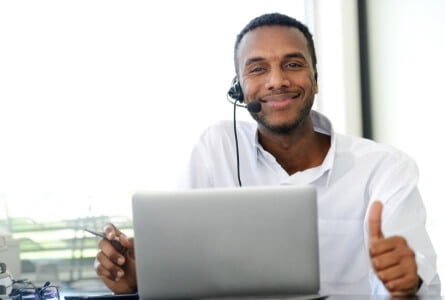 Also, as a business/operating expense, the monthly value of managed IT services can be considered, enabling most companies to subtract the benefit from their taxes to save some money – something that the old break-fix model would not have available. 
Generally, managed services are priced on a flat-rate monthly basis. Pricing usually is dependent on the services included, on the number of devices with various formats priced at different prices. This makes it easier for a company to get the same service they need without costing more than is required. 
You may get round-the-clock assistance for these problems by partnering with a managed service provider. If you have a problem, an expert specialist will guide you through the process of complete computer recovery in a short amount of time. It's an excellent feature. However, this is far from the most significant advantage of managed services. 
Managed IT services are billed on a flat fee basis. It is in your managed services partner's best interest to avert problems before they arise. That is why managed service providers are so meticulous in their efforts. Taking proactive measures to maintain your IT system successfully prevents possible mistakes and problems from occurring. 
Share This Post