Are You Considering SharePoint Migration? Know These Key Things to Consider
About SharePoint Migration
SharePoint migration is the method in which all the content one has in their SharePoint or an existing file is shared and moved to either an existing or a new environment. In short, SharePoint migration is the upgraded version through which one can benefit from its latest features, such as SharePoint Online.
Why One Should Consider Migrating to SharePoint?
For migrating to SharePoint, there are several reasons. Usually, one would migrate to a new environment after their business has evolved, and there will be a need for doing new collaborations or using productivity tools. Although, ultimately, the choice will entirely depend on your business needs, strategy, and direction.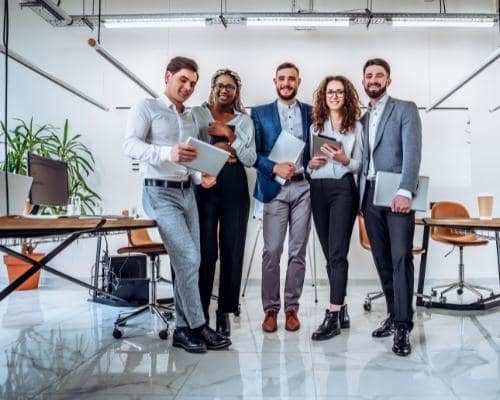 Tips for SharePoint Data Migration
Depending on the source system you are migrating from, and the amount of information you want to transfer by using SharePoint Data Migration can be challenging and time-consuming. Therefore, to counter such chances of rising complexities, we have compiled a list of the 5 most effective SharePoint data migration tips. These tips will also ensure a fast and secure process has been carried to migrate data to SharePoint versions. Check these tips one by one below.
1. Analyzing the Source System Content
This can be considered as the default rule for any data. The type of Migration process content in your source system is first analyzed. This is to ensure that you are not migrating any junk. Most importantly, it analyses the types of material present in the source system. This helps you In assisting which data you want to transfer and which ones delete. Apart from this, analyzing the content also helps in checking if there is any API or export functionality available, which can process an automated and structured way for exporting relevant data from your source system.
2. Determining the Data Structure of the New SharePoint system
Post analysis of the content within the source system, you can go ahead and decide upon the structure in SharePoint. SharePoint helps in structuring data in a relevant manner, from web applications to libraries, folders, site collections, etc.
3. Define the New Data Model in SharePoint
Defining the New metadata model in SharePoint is essential as it helps in comparing the data models of the source system with the target system. This step is based on the first step, i.e., analysis of the content. Here while comparing the data models, you can merge both the data models into one global data model to enhance the quality of your SharePoint content. It also helps in finding the material comfortably.
4. Classifying the Content as Per the New Metadata model
While defining the new data model can ease the findability of the content, organizing them ensure that finding the exact data becomes more accurate. To do that, metadata tags are added to SharePoint.
5. Transfer of the Data to the SharePoint
After you have followed all the previous four tips accordingly, you should be ready to transfer your data from the source system to SharePoint. And even though here the automated way was suggested for transferring the data, one can do the same manually as well. Although, it must be known that no metadata is lost when you do the transfer in an automated way.
SharePoint Data Migration Service of CSE
Third-party solution migration solutions to SharePoint or SharePoint solutions to upgraded or newer versions or the cloud or the platform allows in improving its features. Also, it increases productivity and further reduces the costs of a company's digital workplace. CSE provides SharePoint Migration to support your growing favorable working environment in your business company. It also provides solutions for a new life.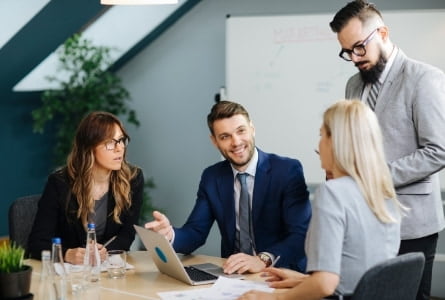 Why Computer Solutions East?
The best solution to replace your existing file server is Microsoft SharePoint. It is because Microsoft SharePoint and Office 365 are capable of empowering people to share and work together. It can also inform and engage others across the company to transform their business processes and to harness collectively.
And as far as CSE is concerned, it has done hundreds of File server migrations across all sizes of organizations and industry types. It helps you in removing unwanted File servers while empowering your whole company to access files security from everywhere. Below is a compiled list of things CSE can search specifically for your business or organization.
It can help you in checking the Existing Scenario or the Email Setup.
It effectively finalizes the Type of Migration needed for the SharePoint service.
It helps in configuring the custom domain for you.
Also, it helps in adding the User Accounts.
It simplifies the Migrates User Mailboxes.
It Checks and verifies the DNS Records for safe data migration.
It can Switch over the MX Record.
It acts as an assistant in preparing the End User Setup.
Call us to learn more!
Share This Post