Uptime Wins Every Time. SentinelOne Is Trusted By Some Of The World's Largest Manufacturers
Ransomware and Internet of Things (IoT) assaults can knock your production line and back office to a halt, effectively converting all of your expensive capital equipment into giant paperweights. 
Stealthy criminals can steal your IP and go before you even realize they were there. The Manufacturing CISO is on the front lines of a high-stakes battle with an unseen foe, one that you've spent your whole career preparing to win. 
Protecting What Is Yours
Manufacturing was the industry that was hit hardest by ransomware in 2020. In reality, ransomware was the most common attack vector in terms of operational technology (OT). Legacy antivirus and first-generation EDR solutions have been left behind by the scale and sophistication of new threats.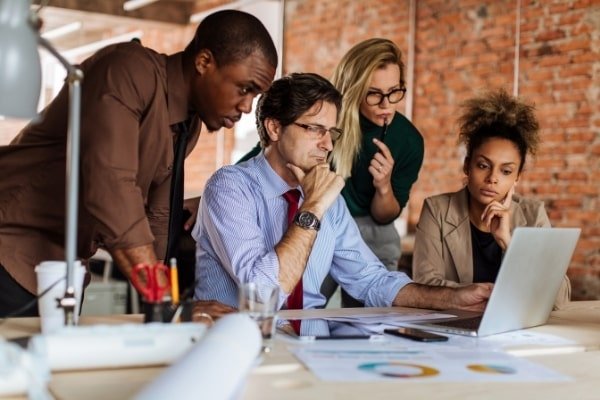 To add insult to injury, the industry targets 33% of all data theft attacks.  Stealing your intellectual property is significantly less expensive than developing it. Your intellectual property is far too precious. 
The production line was changed by automation and artificial intelligence. It's done the same thing with endpoint security. Machine speed attacks today necessitate a machine speed reaction. 
Stop more ransomware and malware from gaining traction.

 

Reduce the downstream impact.

 

Improve your recuperation time.

 
What's On Your Network?
Another challenging task is keeping track of what is connected to your network at any given time. Globally, there are an estimated 25 billion connected gadgets. Unauthorized entry, lateral movement, and surveillance can all be facilitated by a single vulnerable gadget. Different device fingerprinting solutions have their own set of constraints, and many of them rely on hardware appliances, which is made more difficult by complex network topologies. The value of having an up-to-date inventory of your network's devices cannot be understated. 
Controlling the Attack Surface on the Network Proactively
While an agent cannot be installed on every connected device, it is critical to be aware of any agent deployment gaps to be addressed quickly. Furthermore, real-time automatic monitoring and identification of odd device communication patterns, such as outbound communications from ICS assets, aids in protecting critical infrastructure and data from malicious devices. IT Network Security Services can help you quantify and understand your risks.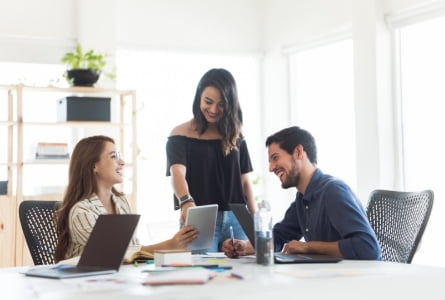 Keeping Cloud Workloads Safe
Your 21st-century manufacturing operation has created a long list of responsibilities that include crunching data, sending JIT orders to suppliers, constantly monitoring the quality and health of the production line, and planning the fix before the line breaks down. 
The interaction of accelerating innovation and poor visibility and governance of cloud infrastructure constantly in motion makes it challenging to secure these workloads reliably. There are a lot of VMs and containerized workloads out there, and developers are always pushing the envelope, constantly updating their business apps to maximize ROI and improve quality. 
New IT security assessment approaches are required because of the speed and scope of change in this new reality. It is a false choice to choose between innovation and security. 
A security that adapts to the needs of agile manufacturing
Manufacturing security leaders look after a wide range of IT systems. User endpoints run Windows and macOS and entirely depreciated equipment that runs legacy Windows versions that have been out of support for a long time. 
A critical input to your well-informed risk management plan is automated asset discovery. It gives real-time, clear visibility of what devices are connected to your network, their functions, communications patterns, and vulnerabilities. Cloud and containers, of course, add even another attack surface to be handled. 
These elements would ideally come together in a single management console with an autonomous consolidated agent to adequately safeguard the agile manufacturing organization. If security is a concern, ease of use and automation are essential. 
SentinelOne recognizes your unique problem and offers a solution.
Secure crucial systems and prevent the loss of client information: SentinelOne defends against malware, ransomware, and non-malware threats on all devices, including virtual servers and industrial control systems. 
Recognize supply chain risks: Control third-party access and keep track of who is connected to your network, SentinelOne detects unmanaged devices and gives you the tools you need to limit your attack surface and track down illegal devices and access. 
Keep a constant eye on the industrial control environment and keep it under control: SentinelOne monitors the activity of unpatched and unsupported devices and controls unauthorized software and system changes. It also enforces policy and configurations and contains unauthorized software and system changes. 
Enhance detection and responsiveness: SentinelOne's detection and response capabilities are unrivaled in the industry. With managed detection and response, it's available as a service. 
SentinelOne offers:
Next-generation antivirus protection against malware, ransomware, and zero-day exploits

 

Advanced EDR tools, threat detection, prioritization, and response tools based on behavior.

 

Ongoing vulnerability evaluation and prevention from unapproved and unmanaged smart and IoT devices and software.

 

Managed Detection and Response services available 24 hours a day, seven days a week. Analysts specialize in cybersecurity To supplement your security personnel and ensure a quick response to threats.

 
SentinelOne has demonstrated its worth. When the need arises, the EDR capabilities are exceptional, and this technology saves the IT group a significant lot of time in remediation. The lightweight agent gives the protection needed to keep the environment safe while also responding to threats remotely. 
Computer Solutions East (CSE) is backed by experts to help you get the most out of SentinelOne's solutions. Our clients can avoid endpoint breaches and stop an attacker's attempts to harvest credentials, and conduct reconnaissance activities necessary for lateral movement by integrating our comprehensive portfolio of existing IT Security solutions. 
The CSE team has the experience and abilities to execute the security solutions that will keep your data and apps safe as a seasoned Managed IT Security services provider. Now, thanks to our collaboration with SentinelOne, we can combine our experience with the industry's best endpoint security protection capabilities to build a unified security layer. 
Share This Post