IT Powers Remote Work. It is Time to make IT your Superpower
The lockdown period witnessed a surge in online conferences, virtual meetings, and even remote working. We are seven months past the initial lockdown, and it seems that this has become a new normal. This year, even major launch events have been virtual, with many brands choosing the digital platform to avoid fiddling with social distancing laws.
This means many businesses from around the world are choosing the virtual medium to get things done. Workers set up virtual offices while using the latest technologies, never coupled with the robust network infrastructure to protect data.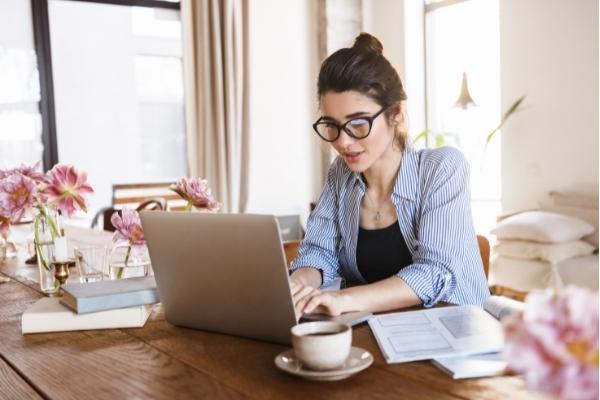 While some sectors, such as software development, maybe remotely operate seamlessly, many businesses in energy and materials must maintain highly qualified operations and maintenance personnel on-site. Nevertheless, those who implement new tools or structures to develop remote working methods may develop their potential operating models to attract top talent and reduce costs. Preparing your business to respond to the contingencies efficiently will require you to make the right decisions by implementing a complete IT solution for business. Top companies are going remote. Workers are empowered which the devices and network infrastructure that helped them deliver the necessary work without depending on the physical presence—such changing times harder, enabling the IT revolution at many levels. If you are looking to leverage IT's power and drive remote work by eliminating the need for physical presence, then now is the right time to take action.
Managing the day-zero emergency
Many businesses had to incorporate emergency measures to ensure site protection rapidly as part of an initial response to COVID-19. Steps to change rotation patterns and to provide personal protection equipment (PPE) have been introduced.
Ongoing programs have subsequently been reviewed, prioritized, and recalibrated with the resources available. Teams and people qualified for remote work were identified, and required adjustments in position were assigned. As a result, all non-essential workers — not necessary to continue working — have been transferred to operate within the scope of remote work jobs with access to data, systems, and smartphones. Meanwhile, site managers have built simple infrastructures for newly adopted operating models, and project managers have formed routines to ensure team success.
Enterprise looking to benefit from remote work will need to Develop a simple, productive, and result-oriented system with specific roles. Any new approach to a small job needs to redefine an employee's size and position in projects. A leader's job gets crucial with remote work as they now start to measure the efficiency with deliverables rather than monitoring the time spent on the desk. The greater goal should be about harmonizing the teamwork. There is also scope the redefining ongoing tasks with the time spent on each task and notifying priority setting.
Process engineers can, for example, be named as experts in subject matter, spend their time on conceptual problem solving, codifying their expertise, or coaching young team members — all within the comforts of their home.
The on-site activities may take the backseat as businesses focus on driving critical decisions with virtual meetings. This refers to on-site activities, often free of immediate supervision or schedules, and conversations often arise ad hoc. Transitioning workers from traditional desk jobs to a more virtual setup method can also be challenging to accomplish. Such incidents would require a robust IT support service to troubleshoot and significantly increase the remote team's productivity.
Team leaders should hold regularly scheduled meetings to ensure workers are active and on track, whether daily or weekly. It is essential to have consistent decision-making and escalation paths to keep things going smoothly. Despite the physical role of the individual members, frequent contact points at a virtual level with the entire team are necessary to stay coordinated, prevent miscommunication, and remain committed to a unified business goal.
Setting yourself up for the remote work environment will need the following:
Structure: The recent hybrid work cycle will help illustrate projects or programs that can permanently move to remote and phased-out models. However, businesses have to challenge the need to revert to the previous operating model to define them. A simple case should be made before going back to on-site models, which involve any process and service transitioned or temporarily terminated by COVID-19.
People: Team leaders should consider whether smaller groups of specific role models are more successful than standard environments to adapt to hybrid work models. Once the pandemic settles, it should be strictly checked to move back to larger teams. Also, key staff would still need to be the best judge regarding whether the additional organizational complexity adds value.
This may be an excellent opportunity to reject redundant organizational layers and functions that have been recently exposed to redundancy. In other words, the work hasn't stopped in a pandemic. Things were up and running, and know that people are getting back on track, know if anything is creating a bottleneck in the remote work environment. Most of those, including the security concerns, are well addressed by the managed IT service provider.
Process: Companies should identify the procedures that have minimized the risk of misalignment, increased transparency of operations, and enhanced productivity. Solutions such as daily cadences of meetings or single data sources are helpful for remote work and structuring workflows.
Senior managers should also consider how these solutions can best be incorporated into company DNA, for example, by integrating them in training and embedded materials—and later, assimilating that information to team members who can make decisions. The process refinements in remote working will go a long way in driving departmental efficiencies and removing structural bottlenecks that hamper productivity.
Remote working has been at the forefront amidst the pandemic, and it seems like this new normal is here to stay. Challenging times need a robust response, and an agile enterprise is always ready for that. Start with making the right choices for your business as you prepare for the future, keeping the remote working environment's network and security safety in mind.
Share This Post