Office 365 for Business Essentials: Office 365 Plans for Small and Mid-sized Businesses, Talk to Our Technology Consultant Today!
What is Office 365 for Business Essentials?
Office 365 for Business Essentials is a consolidated suite of products all trademarked by Microsoft with respect to the business productivity for every small and mid-zed business. Its features and benefits are endless and it is utilized and preferred by so many business professionals throughout the corporate sphere.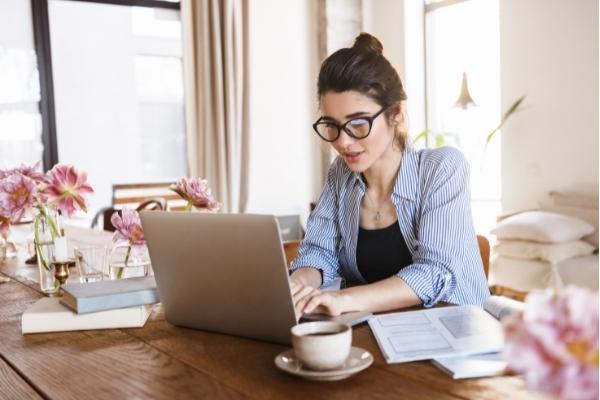 Users would be able to take a minimum amount of subscription and accordingly avail of some of the best available offerings by Microsoft. The Company released this suite of products, keeping in mind the many customers who need it for their office workspaces. Some of the latest Microsoft Office 365 plans specifically included for Small and Medium-Sized businesses include,
Office 365 Business – This contains the complete horde of applications powered by Microsoft and the suite mainly includes, Outlook, Word, Excel, PowerPoint, OneNote, Microsoft Publisher, and finally OneDrive for online collaboration. The suite also gives a set amount of cloud storage space which will assist professionals in minimizing the amount of time required for document sharing and other vital tasks.
Office 365 Business Essentials –This is the key suite of products which we are discussing in this section, and apart from the list of products that are originally provided by Microsoft similar to the Business suite; it also contains support for business-class emails, Online Office access, video conferencing, online meeting support and file-sharing options along with so much more.
Office 365 Business Premium – This is the software suite that is amongst the high-end products for the business class users of Microsoft. Users receive both the functionalities with respect to the Business Essentials and the Business plans.
All of these product suites have been designed as per the constructive feedbacks from the customers, which is why we are witnessing the success of Business Essentials particularly.
Why Office 365 for Business Essentials?
Some of the important features and benefits which make Office 365 for Business Essentials a preferable option are as follows,
Seamless Email and Calendar Support – Office 365 for Business Essentials utilizes business-class emails, all thanks to a great Outlook experience that can be accessed through desktop or through web browsers as well. You can even receive a set amount of space to store your emails.
Online Conferencing Support – The suite also provides hosting for online meetings for both audio and video by one-click screen sharing feature and through video conferencing in HD mode.
Skype Support – Users would be able to connect with Skype for Business users through instant messaging, voice, and video calls support and notify people of your presence through online status. You can even share your availability through IM, and audio calling as well.
Secure Storage Space – Office 365 Business Suite provides support for OneDrive which is very vital in safeguarding information and for effective database management. The business suite provides users with a TB of space that can be accessed anywhere. OneDrive also ensures a seamless and protected sharing of files which can be seen by people who are inside and outside the Company.
Corporate Social Network – The Business suite also contains a social network platform that lets you access the online collaboration functionality quite seamlessly. The tool is called Yammer, and it lets all employees connect with the right set of people in an informal way.
Digital Storytelling feature – Another Business suite app called Sway assists users in creating beautiful presentations, interactive reports, newsletters, and articles that are engaging and pleasing to the eye. Sway is especially easy to share and it looks great on your screen as well.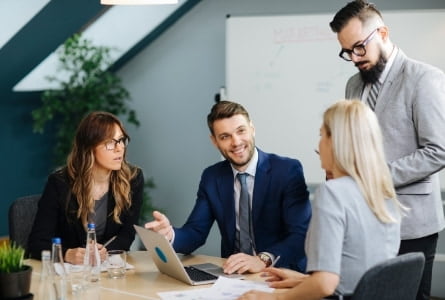 Why Computer Solutions East?
Computer Solutions East provides an end to end support and technical expertise with respect to Office 365 for Business Essentials. Users would be able to work seamlessly when it comes to Office 365 thereby letting you connect with devices and connect in a much better way. The horde of communication tools, social networking capabilities, and other features makes it a very lucrative option for clients, and CSE is at the forefront of this revolution.
Some of the advantages that users receive when they choose Computer Solutions East for their business essentials,
Round the clock Support – With CSE, you get continuous technical support from the organization's in-house experts and this would help clients in getting support very easily.
Data Security – CSE assists clients in securing the data the clients against any and all kinds of threats that might hamper them in any respect. The Company also helps them in maintaining any compliance tools to prevent any kind of privacy-based leaks as well.
Seamless Approach – CSE assists companies with timely management of tasks and taking a simple approach than a complicated one to sort their schedules out. This is all thanks to Microsoft's seamless inbox support through OneDrive, Outlook, and Word.
Get More done in less time – The Company helps clients in achieving their targets that much faster.
What Next?
Give us a Call at (914)-355-5800 or email us at info@computersolutionseast.com.
Share This Post