Here Are All the Things You Need to Know about Office 365 Business Premium
What is Office 365 for Business Premium?
Microsoft Office provides its host of services to companies and organizations of every domain and all kinds, be it small, medium, or large. Microsoft Office 365 consists of so many essentials like Word, Excel, PowerPoint, and other such services. The services are now provided for small-scale, business, and business premium users, and we would now be discussing the Business Premium crafted Office 365 suite.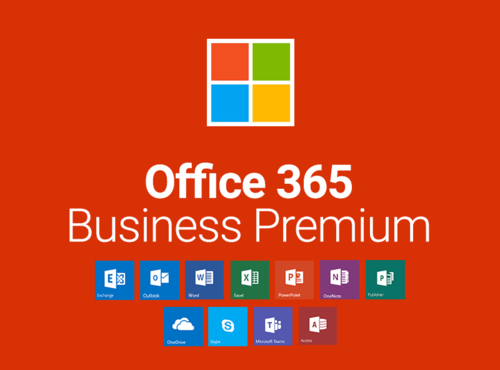 Microsoft Office 365 Business Premium contains a bundled amount of services that contains almost all the tools that are essential for the companies. Office 365 Business Premium is officially licensed with a monthly or annual subscription, plus you get to use a host of products offered by them. You also get to use the Business class storage facility that comes bundled up with it.
Since the offering is subscription-based, you get to update all your applications in the suite via OTA updates. Users would get to witness the comprehensive database management capabilities along with the online collaboration platform which it offers. Let us now have a look at some of the tools that come bundled up with the Business Premium,
Microsoft Exchange Online – This is Microsoft's Business Class Email with a 50GB storage offering for premium users. This will give users a limitless ability to access emails through their respective browsers. They can use Outlook on any of their supported devices for filtering out their mailboxes.
OneDrive for Business – Office 365 Business Premium users also get OneDrive access along with a Terabyte of storage to boot. This can be accessed through multiple devices as well. Users also get a Files on Demand feature that enables users to monitor and manage cloud storage with the help of File Explorer.
SharePoint Online – Users, would now be able to use SharePoint Online for sharing their business-related files and sync up their information using File Explorer. The tool also contains administrative controls that halt users from sharing any information that would otherwise be private outside their company.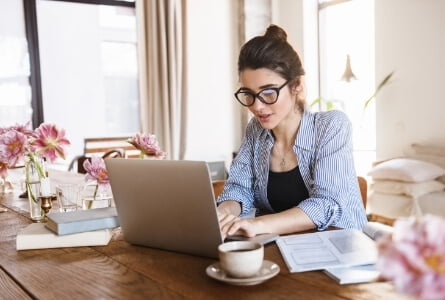 Why Office 365 for Business Premium?
Office 365 for Business Premium provides services that are beneficial for all, and therefore it is a preferred option to have. Let us now have a look at some of the points which make Office 365 for Business Premium a great option to consider
You can take it anywhere – Literally, you take Office 365 anywhere and start using it on the go. You would be able to use these popular with zero cutbacks on any device, be it Windows, Android, or Mac. It is even accessible to use via smartphones as well. Plus, you would be able to share your work with them in real-time.
Professionally crafted tools – You can brand your business email addresses along with your company enabling you to create brand recognition. This will enable your business to be known in the corporate circles, owing to the clever marketing strategies. You can even connect with your peers and colleagues via the suite of communication options available in the suite.
Tools crafted for Teamwork – With Business Premium, you get over a TB of storage space, which lets you store up all your documents and files, and you can share them as well. You also have the functionality of sharing content, calendars, team chats, and even HD videos with the team.
Tools to run the business – You can boost up your business with the Office 365 suite tools, which help you with managing customer relationships, sending email marketing campaigns, and having a digital presence. This helps you with running a successful business with absolutely no hiccups at all. You would also be able to do business processes like invoice sending, prioritizing customer appointments, and tracking the current status. All of this can be managed with a centralized hub called the Office 365 Business Centre.
Simple to set it up – Microsoft Office 365 for Business Premium provides a step-by-step guidance tool so that new users would be able to walk through the system by themselves. This will ensure that they pick up things fast and will be able to comprehend the full extent of the system.
Why Computer Solutions East?
Computer Solutions East is an official service provider for Microsoft's Office 365 for Business Premium. The Company lets its clients understand the various advantages that the suite offers and how perfectly does it sync up with their existing requirements.
The Company's team of technical experts provides the clients with a perfect understanding of the technicalities involved in the suite. They also let them know about the advantageous factors, including the various communication options that come with it, such as IM, social networking, and video networking options, plus the latest tools which can enhance their current file storage capabilities on the cloud.
What Next?
Give us a Call at (914)-355-5800 or email us at sales@computersolutionseast.com.
Share This Post