How to Blend Openness with Security while using 5G technology?
The agency's consistent willingness to collaborate with stakeholders in the private sector allows for careful analysis of knotty issues. This includes deciding whether and how a pivot to open 5G network architectures affects those networks' protection. The message is that today, most of the critical enterprise decision-makers agree that a well-designed, open architecture can potentially deliver safety benefits and that research sponsored by the federal government is a crucial step on that path. 
The internet is connected to more and more tablets, gadgets, and IoT computers. 5G can multiply these connectivity levels like never before, with faster speed, lower latency, and enhanced power. This all comes with an increased risk of security. Although 5G is much more secure than any previous "G," several factors leave the global mobile ecosystem open to security issues.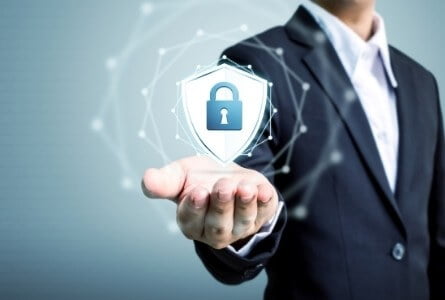 There was concern that transparency may hurt protection as the enterprises are keen to learn about 5G Security. This environment in which focused research will enhance our understanding of whether open interfaces affect risk and what mitigation measures would be useful. The industry is now far enough in developing open-source, timely, and practical security research. We assume that the findings would boost protection dramatically relative to closed architectures. 
From the beginning itself, it should be noted that there is much confusion regarding policymakers about the distinction between "open source" and "Open RAN." When we talk about Open RAN, we describe a wireless network architecture that can be decomposed into modular "swappable" components by leveraging open, defined, standard-based, interoperable elements, possibly even from multiple vendors. There are modular components well maneuvered by managed network and security services providers, and it may include, or any combination of the two, proprietary "closed box" or open-source technologies. Each segment of the network will be up to the market to determine which goods and services are the winners. 
Achieving the advanced wireless vision for a dedicated network would allow several suppliers to source technology and even the opportunity to disaggregate the technology stack to make it easier to tease apart hardware, software, and services. We expect this strategy to reduce entry barriers that encourage increased competition, diversity of sales, and creativity while ensuring a robust 5G Security to gain business confidence in conducting key activities online. 
However, bringing various parts of 5G together will require a dedicated managed security services provider. They are responsible for building a fully working network stack that results in new "seams" where the "blocks" come together, altering the surface area of the hazard. 
Many arguments about the scope and difficulty of effectively handling these risks are real — some are exaggerated. And the government can help here. 
If the R&D funding permit in NDAA has been accepted – and ideally quickly – NTIA will support research to understand better what threats are real and how to mitigate them. What threats claims are exaggerated do not prevent the speedy implementation of modular 5G networks. 
By way of modularity and transparent interfaces, Open RAN adds auditable security. The research in 5G security research will help concentrate on approaches that will benefit most from those capabilities. 
Taken together, in a well-designed "open" 5G network architecture that can have significant security advantages over previous generations of mobile networks that depended on closed architectures, we believe these factors offer the prospect of improved visibility and control. 
Key Takeaways
5G rollout would see a larger number of users attempting to access the network (vendors, subcontractors, etc.); Cisco Meraki Solutions suggests Zero trust-based access protection to better monitor user access to deter any malicious attacks.

 

Low built-in protection in IoT network modules includes security layers in the choke points, such as IoT Slice Segmentation, IoT Application Security, and IoT system controller security.

 

MEC & CUPS exposes the Packet Core to multi-vector threat surfaces, and multiple layers of protection are included in the mitigation through Meraki cloud management.

 

The emerging 5G architectures are bound to incorporate best practices for the time to come.

 
Share This Post