Unlock the Pathway to hyper-connected future by streamlining your network
Though there are several current trends in the business world, there is a shortage of high-performance data connectivity, which is expected to come. The necessity is pushing companies to modernize their digital infrastructure, putting additional pressure on replacing legacy systems with newer, more robust programs.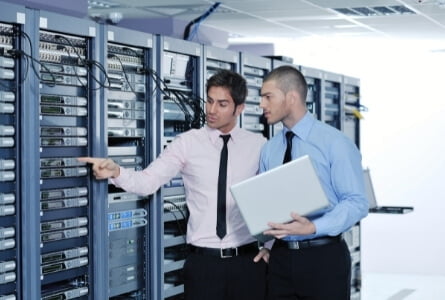 The advancement in the world of communication over the past decade is evident, considering how the business progresses. Network providers and corporate customers wonder what the future of the networks will look like over the next decade.   
The new developments generate great prospects for enterprises' growth as they chose managed cloud services providers who can make a difference in the longer run. At the same time, the unrelenting speed of technological progress in bringing about world technological change, legacy networks that lack efficiency, power, and flexibility are ignored in the process. 
Implementing NFV and SD-WAN for Enhanced Connectivity  
Businesses are moving to SD-WANs (Software-Defined Networking in a Wide Area Network) and Network Functions Virtualization (NFV) to quickly implement enhanced on-demand data access. Combining mobile devices with the Internet of Things enables businesses to create highly flexible networks. 
SD-WANs use intelligent software to provide flexible, reliable, and scalable connections. They may feature a centralized network model, zero-touch provisioning, and elevated networking across a decentralized, networked business. 
Such versatility is important for digital transformation, along with the ability to pick a managed cloud services provider. Doing so will have helps companies handle knowledge more effectively. Moreover, SD-WANs allow the enterprise to eliminate network sophistication by virtualizing network operations. IT staff would not need to handle thick hardware layers, including routers, firewalls, and load balancers that have traditionally been growing complexity. 
This strategy is useful for companies that have a geographically scattered range of branch offices and remote offices. SD-WANs speed up the provisioning of new offices or branch locations linked to the corporate network. Using virtualization, you can easily deploy new apps and services while controlling or decreasing your networking costs. 
Additionally, an NFV network can become more effective and agile by leveraging key networking functions as-a-service basis. Through using cloud-based applications, companies can modernize their firewalls, intrusion detection systems, traffic prioritization, and network performance optimization, all while securely leveraging public cloud services. 
Business Modernization with Digital Transformation 
Large organizations may use SD-WANs and NFV to reconfigure their networks to meet the needs of digital transformation. Technologies such as AI and AR offer new flexibility, helping organizations streamline their digital transformation path, reduce sophistication, and increase agility. 
Moving further into the age of pervasive networking, SD-WANs and NFV can play an increasingly critical role in ensuring a smooth digital transition. The network has been a marginal IT act for too long, and it's time to move on. Now is the time to look at the network differently by hiring a managed provider in Los Angeles.  
Before embarking on digital transformation, you need to think twice about your expected results because a robust network management program is crucial. Having an experienced team for managed cloud services enables businesses to undertake a digital transformation using a network that will support their digital future.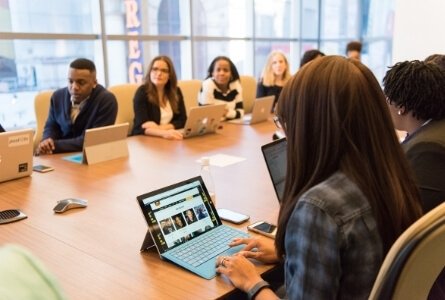 Funning the Bottlenecks of Modernization 
In some companies, an inherent risk arises from the fact that legacy network maintenance is expensive and consumes a disproportionate IT budget. Finally, there is the ever-present protection issue created by legacy technologies that the provider might no longer sponsor. 
Despite these challenges, many organizations focus on network modernization, whether providing cloud services, mobile access, or edge networking. To effectively modernize their infrastructure, they've had to align their networking strategy with their major democratic requirements to ensure high enough performance, security, and reliability. 
There are several challenges that enterprises need to face as a part of this process by leveraging managed cloud services. Another issue is that most systems are very old, and they need advancements. Often, it gets difficult to neglect the importance of these emerging technologies. Also, businesses need to be able to surmount the threat from their better-supported rivals. Moreover, the top decision-makers within the organization must also leverage the opportunity to build a degree of data accessibility that modern digital transformation demands. 
Most of your enterprise's success and technology use depends on how effectively it can adopt modern tools and technology. Often, the key to updating network ecosystems lies in the hype-connection requiring businesses to search for managed IT service providers near their premises or chose to outsource the technology to an experienced, third-party vendor. 
Share This Post