How do Microsoft Azure beat AWS: 2021 Forecasts?
Unsurprisingly, many businesses prefer Microsoft Azure to Amazon Web Services (AWS). As the most trusted cloud platform for enterprise and hybrid computing, Microsoft Azure was among the first to support the latest open-source architecture. Microsoft Azure managed service provider can help you keep various App services, including Node.js, PHP, Java, Ruby, and Python.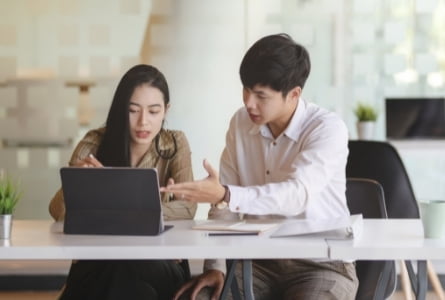 Although AWS dominates with a diverse range of products and options, Microsoft, which is best known for its computing capabilities, continues to expand with an ever-growing portfolio of databases, storage, compute, analytics, and DevOps products. According to current statistics, Microsoft azure managed service providers can enable approximately 330 551 live websites and an additional 720,218 domains that redirect to the same list of websites. 
While Amazon's AWS and Azure combined for a 49 percent market share (32 percent for AWS and 17% for Azure) and AWS dominated the spotlight from 2000 to 2009, Azure then grabbed slivers of the pie away from the behemoth around 2010 and is now leading the growth race in this space! 
Various ways in which Microsoft Azure outperforms AWS
Amazon's success as a cloud provider has resulted in the development of a plethora of products and services. Along with creating a slew of new tools each year, Amazon has recognized the Cloud landscape promise and has been actively invested in it to reap the rewards. Microsoft Azure services can outperform Amazon Web Services in the following ways: 
Hybrid Cloud Benefits: Benefits of Hybrid Cloud: Hybrid Cloud, a storage environment that combines public and private clouds by facilitating data and application sharing, has become Microsoft's bread and butter due to its core features. For example, a startup will face questions about existing apps, and migrating them to the cloud on day one will seem to be an uphill struggle, as it is not a financially viable choice for many companies. This is mainly due to the design restrictions they may encounter when leaving their on-premises data center. Many Microsoft azure expert managed service providers tend to use a Hybrid Cloud to balance their on-premises data center under these situations.  
Thus, the hybrid cloud combines the advantages of simplicity, cost efficiency, and saleability while ensuring that data leakage is kept to a minimum. Azure Stack, Hybrid SQL Server, and various other hybrid utilities adhere to this model to benefit the companies that rely on them.  
Thus, hybrid cloud is an area where Amazon often falls behind Azure. 
Benefits of Microsoft Office Integration: Microsoft has a streamlined integration interface with the current ecosystem and Azure. Microsoft Word, Excel, and PowerPoint migrate to the cloud, demonstrating that Azure is up to the task. Additionally, whether your enterprise is still operating on Windows Server, SQL Server, Exchange, Active Directory, or all other core Microsoft goods, Azure will be easily integrated into the current ecosystem, eliminating the need to think about server conversion risks and ensuring that the core technology functions correctly. 
PaaS Benefits: PaaS has the advantages of developing, testing, and launching the software in the cloud. For instance, the products in Azure allow quick deployment of web environments that provide high availability. This language comes with support for ASP.NET, Node.js, PHP, Ruby, and Python built-in. However, you can also use Azure Smartphone Apps to apply features like: Backend synchronization, auto-scaling, and failover to your iOS and Android applications. Azure functions are run on servers or microservices created automatically when a predefined event occurs or is run by another service, like the Azure Service Bus. Because Microsoft Azure service providers offer basic feature code that does not require any plumbing, it is effortless to execute and get up and running.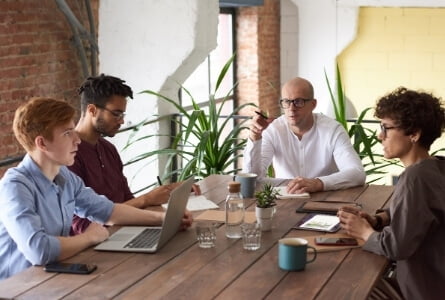 Enterprise Agreement Benefits: By bundling Microsoft Azure products with your current agreement, your company will benefit from reduced pricing. When it comes to cost-conscious companies, Microsoft Azure's Enterprise Agreement lets them price themselves out of competition. 
Improve Reliability Factors by Avoiding Risks of Vendor Lock-in: A multi-cloud strategy can help prevent a catastrophic failover caused by a DDoS attack or even a significant vendor failure. With a Microsoft Azure managed service provider, your business's IT department will benefit from the cost savings of spreading your workload through several cloud service providers. As a result, for companies searching for a hybrid cloud solution, Azure outperforms AWS.  
Azure vs. AWS for your business
With all the above-mentioned advantages laid out for you to choose from, you can still contact us to learn more about how Azure can support your company over AWS. Contact us and speak with one of our experts to learn how to help you take your company to new heights with Microsoft Azure.  
Share This Post