Top 3 Advantages a Global Workforce Brings to Your MSP
It can be a struggle to go from being a start-up to the next-level business regarding time and cost requirements. For some companies, it is a shortage of local talent. For others, it is challenging to discover the right skill set and acquire top global managed service providers at the right price. This is true, especially where new technologies are involved; it is important to select hires that match the organization's current business needs instead of simply due to new technology availability. This often results in ill-suited team members that introduce issues that overshadow the expected results.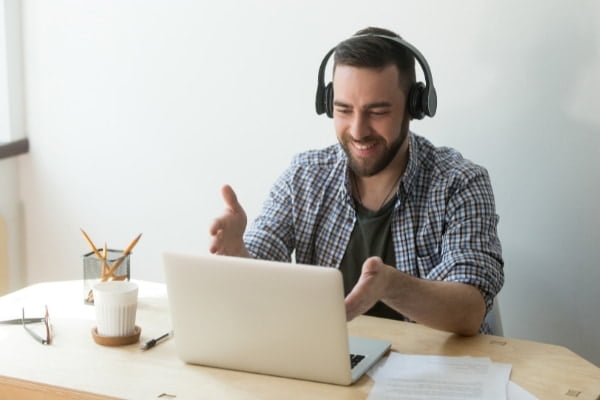 Another good side effect of the 2020 pandemic was that it would make employees happy to work from home to improve their comfort level. This approach to a job posting can draw people excited about having the freedom to discover new opportunities, those with fewer technical skills, who work across a broader discipline, and the flexibility that can save your company money and job retention.  
Working procedures structured to use a global workforce can allow them to have a different range of hires in remote locations. Still, it is also likely that top global managed service providers can contract with a staffing company having a worldwide presence. 
Advantage 1: Talent Access in the Larger Groups 
Hiring top global managed service providers often struggle in today's tough labor market. Not only are smaller firms low in human resources—few have a full-time staff recruiter—but they are also in fierce competition for in-demand tech talent with more giant corporations and even vendors. By opening the door to global talent, top managed service providers will gain access to the technical expertise required to keep up with an incredibly fast-moving technology environment while also overcoming the constraints imposed by limited local talent supply and high costs charged by market rivalry. Given that most companies will have ironed out the kinks throughout their remote work processes by 2020, now is the ideal time to consider casting a wider net when hiring top global managed service providers. 
Utilizing the global talent pool does come with a caveat: ensure that the new tech talent recognizes the managed services business strategy and its distinct customer service approach. If you want a global strategy, new hires should have strong communication skills and expertise in handling foreign clients. Consider the costs of the necessary management skills training or education about the service management business model as part of their professional growth strategy or seek top global managed service providers who can help you overcome those obstacles. 
Advantage 2: Enhanced Business Continuity with a New Approach 
Your MSP needs to be as well-prepared for technological problems or natural disasters in his or her area. Still, an MSP working elsewhere can serve as an additional continuity for clients in both his or her home and workplace. Reliability of project participants who are far away from the workplace or in various time zones during non-work hours or while the company is running is accessible is guaranteed. However, managed service providers' future lies in how they are helpful in times of natural or human-made disasters, such as a hurricane or office fire.  
They allow better work/life balance for worn out or have hectic deadlines. This encourages them to stay at work after the hectic schedule. Excellent customer service is easier to have when someone knows how to keep up with the day shift project engineers' consistency but still creates greater efficiency using top global managed service providers. 
Advantage 3: Diversity as a Differentiator 
Expanding your business's diversity outside your local neighborhood, area, or even nation is one way to do so. Although the reasons for appealing to your MSP can vary, research consistently demonstrates that diverse groups outperform homogeneous groups. According to a "Great Place to Work" report, having a more diverse and inclusive workforce can even help businesses survive and even prosper during recessions when they hire the biggest managed service providers. Through increasing gender, racial, and ethnic diversity, leaders may escape "groupthink," a psychological phenomenon in which teams emphasize unity and conformity over objective analysis. As in other sectors, the fight to recruit a top global managed service provider with a diverse workforce has long been a challenge for the technology channel.  
Therefore, getting access to a worldwide workforce will open up new opportunities to bring unique viewpoints, diverse educational backgrounds, and new experiences to your MSP. 
What other questions do you think about if you want to understand worldwide growth or simply the limitations of your remote team? 
How can you manage career development and continuing preparation for a distributed workforce that can work different shifts when using enterprise-managed service providers?

 

How can remote team members be onboarded? Will you have an ongoing communication policy in place?

 

How are you going to adjust/plan for changes and staffing through time zones?

 
Share This Post