Network IT Assessment: 5 Ways How Enterprise Can Leverage It Right
A network evaluation includes a comprehensive network analysis, including the infrastructure, administrators, security procedures, processes, and network performance. Onboarding, a USA network service provider, can give you a thorough analysis of your technology state. 
One of the primary tasks for managed IT service providers includes evaluating cybersecurity strategy effectively. Also, network assessment can help to recognize challenges and help you make informed business decisions proactively.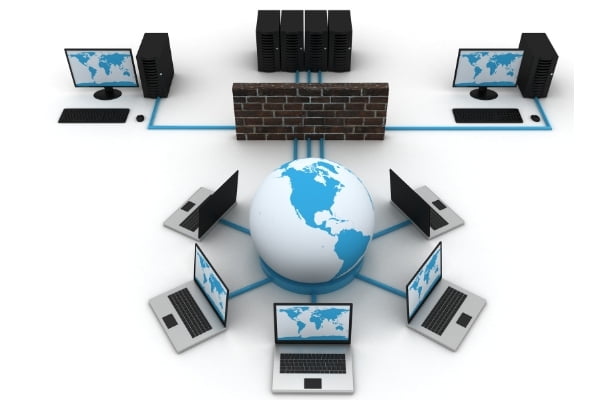 A basic Network evaluation task will include scanning your machines along with your servers, routers, printers, applications, and even the users using all of these. Hardware is the business's cornerstone and must be updated periodically to avoid downtimes. In all, these are the top 5 reasons why your business should consider network IT assessment. 
1. Identifying vulnerabilities before the hackers
Most assaults on cybersecurity function by leveraging network vulnerabilities. A network evaluation will spot these vulnerabilities before the bad guys do. It will help you identify, repair, and evaluate the existing processes and procedures in your protection. 
Running network audits periodically is critical to finding areas that need to be changed, including improved security policies or extra cybersecurity training for your employees. 
2. Recognizing Bottlenecks for Improved Resource Management
A crucial aspect of a network evaluation is to assess the performance of your network. Network service providers in the USA can help you pivot areas that need improvements. Also, detecting anomalies in network infrastructure can track user traffic areas that can cause bottlenecks and delay the network's performance. 
Such knowledge will help you to distribute your resources as effectively as possible and thereby harnessing business productivity.  
Leveraging small business network solutions enables identifying failed or faulty technologies before significant problems are caused. You will have the details and time to determine whether to replace, upgrade, or update the Hardware. 
3. Ensuring timely compliance to dodge penalties
If your business is set in an industry subject to strict laws, you know how important it is to ensure technical compliance. Failure to assess the network would mean exposing users to threats and vulnerabilities, which can risk your penalties due to non-compliance in the following business' IT network protocols. 
Network audits will reveal areas with non-existent compliance problems. This helps you to handle them proactively before they can hurt you with hefty fines.  
4. Streamline Implementation of New Technologies
One of the first things you should do before processing any project is network evaluation. Be it a big IT project, such as migrating to the cloud or replacing major Hardware, consulting USA based network solution provider must provide your first line of action. 
Before you make any improvements, you need to consider the possible benefits and problems. For instance, your core team must know how the existing network traffic appears and behaves if you migrate to cloud-based servers or software before introducing a new system. Such actions provide you with meaningful information that helps you gauge and alter the available bandwidth.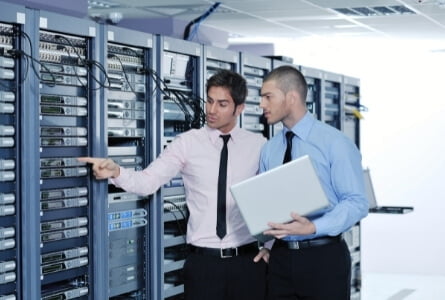 5. Creating a business legacy
Smart organizations are always preparing for the future. Hiring a network IT solution provider in new york to measure your network efficiency may create a legacy in the organization. The future teams will also leverage this efficient practice to track the device remotely and save you money while ensuring a team's secured infrastructure. Such actions are a highly sought-after IT process that ensures the scalability and adaptability of your own managed cloud. Also, the virtualization of business with a robust network offers improved business continuity and disaster recovery options. 
Network tests are not a luxury; they are a requirement. Your network evaluation recommendations will boost your company's efficiency and maximize your cost savings in the longer run. 
Who to choose for the network assessment? What will they do?
The USA-based network solution provider performs the most valuable network evaluations. They run the impartial, external viewpoint to offer you great value and insight into your network's operation. The services will also come from trained and expert professionals providing you with the necessary feedbacks and recommendations to solve your concerns with precision.  
Hiring a network assessment service provider will enable the following: 
Have a clear understanding of the strengths and limitations of your network.

 

Precise identification of causes of intrusion, bottlenecks, and network congestion.

 

Define network architecture faults thoroughly and offer appropriate solutions.

 

Strengthen your existing network architecture capabilities.

 

Evaluating the network strengths and altering plans accordingly.

 

Finding updated Hardware or Hardware which slows down your network and weakens your safety.

 

Avoid data and security infringement by fixing existing vulnerabilities.

 

Evaluate the link forms used and provide more effective options

 

Install more specialized and advanced devices to boost performance, networking, 

Hardware,

 and overall efficiency.

 

Building a higher quality network to boost the team's confidence. 

 

Setting up thresholds for infrastructure that warn of issues, difficulties, or breaches.

 

Help you understand and control your inventory intimately.

 
When your technical network review is complete, all results will be carefully and properly recorded. Hiring a network service provider in the USA can prepare you for potential budget and network administration decisions coupled with the program recommendations for further enhancements and improvements. 
Setting up a robust network infrastructure will require you to rely on network assessment service providers' expertise. Choosing Computer Solutions east for the same would enable leveraging professional IT support regardless of your geographical reach. Team CSE delivers enterprise-level network services and solutions to customers worldwide with an assured round-the-clock support service.  
With time and experience, the Cisco and Microsoft-certified networking teams have built best practices and workflows around a pragmatic mindset to help you focus more on business rather than the technology. 
Share This Post