Success Mantras! With Dynamics 365 for Sales and Marketing
Microsoft Dynamics 365 is a tool for the Sales and Marketing team to make quick decisions and add value. Dynamics 365 for Sales helps to build a healthy relationship with clients.
Moreover, it encourages salespeople to act using the insights to close the deal faster. And even for Marketing, it is a powerful tool to create marketing communications and distribute them to prospective and current customers.
How Dynamics 365 helps Sales and Marketing teams to grow?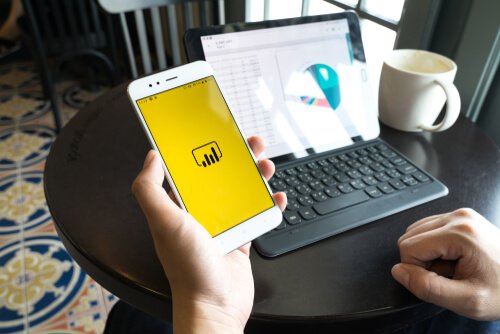 Dynamics 365 for Sales
Equipping your sales team with Dynamics 365 Sales means.
Keeping track of necessary contacts and accounts.
Nurturing soft leads towards a faster conversion.
Enabled Visual Representation of Budgeting and Forecasting
The recent Microsoft Dynamics 365 Wave 2 release offers a Simplified sales workflow and lead management. Sales managers can now create workflows with easy access to frequently used components. And streamlined lead management drive improvements in top scenarios. Like, the CRM can display user-captured notes and attachments while promoting a qualified lead into an opportunity record.
Small businesses and enterprises can experience Dynamics 365 for sales in two different ways:
The Dynamics 365 Sales App is a desktop-optimized, full-featured web app to run different sales scenarios specially designed for legacy web clients.
The Sales Hub for mobile phones and tablets uses the Unified Interface framework. Take data wherever you go with Sales Hub as it can run on any screen size to facilitate optimal viewing and interactive experience.
How does Dynamics 365 Help the Sales team?
The out-of-the-Box business process flow allows users to define the stages consisting of several steps. The further stages remain locked until the process steps are pending. And since it helps to identify bottlenecks, the sales personnel can locate the problem and fix it quickly to close deals sooner.
Experience enhanced productivity as things work faster and smoother with Dynamics 365 tools for Sales. And its integration with Office 365 apps makes cross-departmental work traverse easier than ever.
For Example.
Your sales team use SharePoint to navigate and store documents like notes, presentation, etc. for keeping records of prospective sales. In that case, all the users engaged in that deal will have easy access to such required documents.
If your team members are using MS Excel Online, any changes made in the sheet are saved automatically to Dynamics 365 Sales. There is no need to switch applications thanks to its seamless integration.
Drive Smart Work with Dynamics 365
Your work patterns trigger actionable insights and suggestions. If you are anticipating closing a deal in the coming week, then the Relationship Assistant will buzz a reminder to connect to the client.
Keep everything under a single roof for each prospective client right from appointments to contacts and even call logs. This helps to build a better context for the next time you meet them.
Dynamics 365 for Marketing
Automate the marketing process with Dynamics 365 for Marketing to focus on crafting the right message for your audience. It is a tailored fit for mid-sized companies who'd like to invest a bit in marketing strategies with Dynamics 365. It is a handy toolkit for marketers to evolve from basic marketing functionality and look for integration with other Dynamics 365 apps like Sales, etc.
There are campaign-intensive tools in Dynamics 365 for Marketing that help to track customer journeys in detail. Such in-depth insights make it a tad complex, yet a powerful tool as compared to a plethora of other entry-level cloud marketing tools.
Experience Closed Loop Marketing with Dynamics 365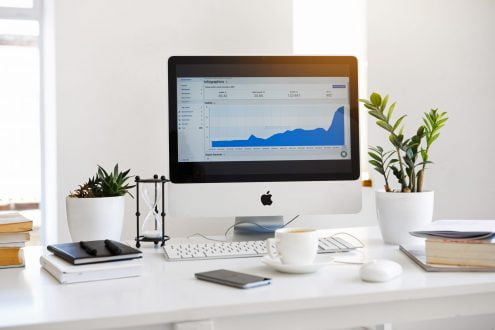 A marketing strategy that pulls integrated data of the efforts and results led by marketers for a systematic analysis is called Closed Loop Marketing. It serves as a resourceful input to make marketing decisions and drive activities in the future. Such a closed-loop marketing system by Microsoft Dynamics 365 facilitates tracking campaign activities. Also, it can collect and analyze the results achieved through such actions. It is a marketer's delight in the purest form, courtesy – its ability to track ROI for marketing efforts.
Get the Closed Loop Marketing advantage with Dynamics 365 for Marketing
Bridge the Sales and Marketing gap as both the teams work cohesively sharing the required data. For instance, it helps the sales team to monitor the efforts and success rate of the marketing team, while the latter can track how well the effort-driven leads render successful conversions.
Dynamics 365 for Marketing measures the effectiveness of marketing campaigns and projects to make crucial decisions for future activities.
CRM for Dynamics 365 will have all the activities for marketing projects related to each other for easy referencing.
The sections in Dynamics 365 for Marketing can drive turn your department a lot productive. It comprises marketing lists, campaigns, 3rd Party extensions, Event management & Marketing in Dynamics CRM, and even marketing workflows to automate marketing efforts.
Learn More Introduce Dynamics 365 for Sales and Marketing by consulting us. We, at Computer Solutions East (CSE), have a team of expert Dynamics 365 consultants to help you with Microsoft Dynamics 365 for Sales pricing and tailoring the same as per your requirements. We provide Dynamics 365 services in New York and Florida.
Let's get started!
Call (914)-355-5800 to arrange a quick demo of Microsoft Dynamics 365 or write to us at info@computersolutionseast.com
Share This Post