Quick Tips to Leverage Microsoft Teams Phone System for your Business
Every business must pass through the competition phase and compete with other prominent and leading businesses to access more growth in today's world. To give the business adequate growth, smart strategies have to be implemented to attain a separate space in this competitive business world.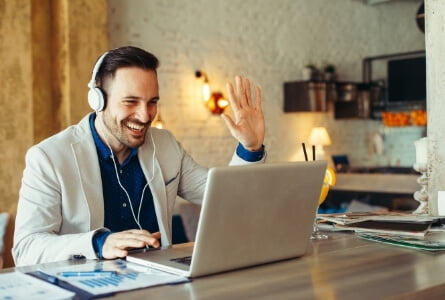 Microsoft Teams Phone System will help you growing your business as it is best in improving business, boost productivity, provides flexibility, etc., therefore, resulting in profits for a business. Whether your business is at an early stage or high at peaks, there is always a need for numerous strategies for its growth.
Different working managing sales, marketing, and keeping in touch with employees will become easy if Microsoft Teams Devices like Yealink and Polycom are adopted for business use. Update your all existing VoIP phones with the Yealink and Polycom, a Microsoft Phone Service, as they offer superior quality at affordable prices. These phones come in different models. Select any depending on your requirements.
Leverage and simplify Meetings and conferences through the Microsoft Teams Phone system.
Microsoft teams phone system has extremely beneficial multiple features which you can use to make your meeting and conferences more comfortable. According to more than 60 percent of phone calls for the meeting are left unanswered under small businesses, but not with Microsoft teams phone system. It provides High-quality calling features that every business needs.
These phones are a complete video conferencing solution even for large spaces; the headset option allows you to hear privately, chat meeting calling collaborations Microsoft teams and various room collaboration options with collaboration software for Microsoft teams. All phone systems support the power of Ethernet have built-in WIFI and Bluetooth connectivity system.
Not missing a lead: Never let your customers away while you are conducting a large duration meeting through Yealink and Polycom because it offers the right business phone service to greet your customers when they call you while you are busy at the conference with your team. To face this situation, Call blasting and Advance transfers can be applied to ensure that your customers do not turn away due to unanswered calls.
Cheap meeting cost: It is crucial to cut unnecessary expenses in every business to bring more growth. But what if you are conducting meetings and conferences on the old VoIP system for hours, it will add the cost of expenses to face at the month-end. But switching to Yealink and Polycom will lessen your phone bills, and conferencing can be conducted for long time durations at lower prices. It's a need of today's business world to cut the cost with this latest technology.
Saving or recording the conferences: The devices like Polycom and Yealink brings value to conference and meetings held through them because of their ability to record long-duration meetings held to discuss business growths. Recorded business conference calls will be helpful to those who were unable to attend the meeting. The meetings held can also be used for webinars for marketing and sale reasons or can be converted into podcasts.
Clear sounds: While conducting business conferencing, various flexible communication options become necessary. Due to the busy schedule of multiple layers of business works to be executed, these phones understand the growing needs of business meetings and provide a strong ability to hear clearly during the discussion. It always shows crystal clear voice quality even during high-pressure conference calls.
Extension components: An extra component can be attached to the right side of the Microsoft team's phone system, helping personal secretaries and office managers during business meetings. These expansion modules allow more programmable buttons to help in maintaining and navigating call flow throughout the phone system. These significant extension components can be attached to the phones and add on more than 50 buttons that help in speed dialing and instant messaging while you are conducting a conference meeting.
Display: The Microsoft team's phone system features a high-resolution touch screen, making navigation smooth. Different phone model comes with a screen size ranging from 3.7" to 8" inches. Seven inches screen desktop phone runs on an Android OS, providing you crystal clear videos for video conferencing. It influences various great video features and has built-in three-party video conferencing systems without downloading any external app, making it fast and reliable to conduct business meetings through video conferencing.
We talk about how a Yealink and Polycom Microsoft teams phone system benefits in growing your business. Now, you must select any phone system depending on your needs and take all the advantages to conduct successful business meetings. No matter which phone you give a preference, but Yealink and Polycom are the best option for amplifying communication and increasing employee productivity. These phones always deliver excellent audio-video quality and customizable system options for every user.
Share This Post