Adopting Cloud-Focused Based Strategies to drive transformation and innovation across industries
Enterprises are collaborating with customers through new programs and strategic alliances to dramatically shape the future through cloud-based solutions and efforts to facilitate the world's energy transition. Consumers are building innovative digital tools across industries to help their communities and organizations prosper and deliver vital services and products to individuals who need them most while fostering protection, productivity, and inclusivity.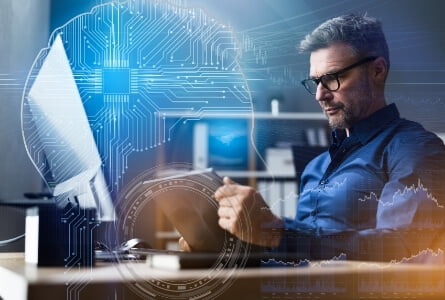 The current situation of Covid-19 has made organizations realize the value of business resilience, but it takes time and planning to become resilient, coupled with agility. Many organizations have had the pandemic grow at a pace that few could have anticipated. In this modern setting, countering challenges and increasing is raising new challenges. That's why businesses leverage cloud computing to help foster digital capabilities. We see firsthand the unbelievable steps they make to deliver sustainable value and reduce the impact of future disruptions, to be versatile, productive, and responsible in their operations.  
In financial services, by developing friction-less, always-on, and agile digital solutions using cloud-based solutions, businesses can focus on optimizing customer experiences. Partnering with online payment businesses like Mastercard partnership will accelerate emerging technologies to help its partners build and securely scale innovative solutions to drive financial stability and sustainable growth. The digital transformation of businesses is quite impressive with many clients, including Shell, Land O'Lakes, BNY Mellon, Unilever, and NHS Digital, taking the modern approach to address client issues. 
Morgan Stanley Capital International provides new features to allow investors to manage data fast and efficiently to gain intelligent insights into Azure Data Services' risk and success drivers. Finastra provides its customers with many more mission-critical solutions in the UK, and Refinitiv helps financial companies collaborate and unlock the value of their data and insights. The National Australia Bank is expediting its cloud innovation to develop a compelling customer experience. In Singapore, Standard Chartered Bank introduces the first cloud approach to make banking across its network more available. 
In telecommunications, data-driven technologies advance creativity, improve decision-making capacity and enhance the customer experience. Recently, AT&T unveiled a fast and highly secure Internet of Things (IoT) solution based on AT&T's global cellular network and Azure Sphere to help businesses link machines and equipment to the cloud, bypassing public internet needs. There is extended collaboration with Telstra where citizen developers have simplified manual processes in Microsoft Teams with Power Apps, helping boost customer experience and financial efficiency. 
In Azure for Operators' case, the partnership with Microsoft is crucial. It helps operators rapidly harness 5G's potential for greater resilience and cost-efficiency while driving new services and business models. Businesses can also join the 5G Innovation Lab to provide engineering and technology tools to help entrepreneurs create, evaluate, and bring innovation to the market. 
Even in countries with low local cloud access using Azure Arc, Africa's Talking helps software developers expand and generate more job and economic opportunities. There are digitally raised businesses like Computer Solutions East that require recurring role solutions that enable enterprises to reimagine the future workplace and respond to evolving market conditions with cloud-based solutions.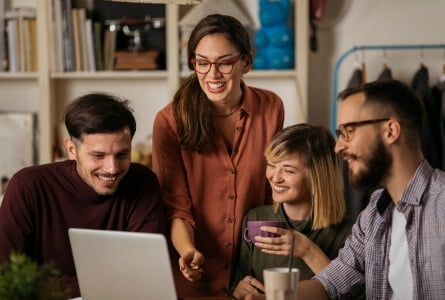 Mixed reality systems assist food and beverage producers such as Ecolab in ensuring food safety and high-quality goods. Mercedes Benz USA helps technologists fix and keep cars more functional through its dealerships. Suffolk encourages healthy workplaces with thermal imagery cameras to monitor the temperature of all those who enter a workplace. Sodexo offers digital resources and assistive technology in France to advance jobs and the development of digital capabilities for First-line employees with disabilities. 
All industry leaders are profoundly impressed by our clients' dedication to innovating for the reality of today and the promise of tomorrow, especially at such an exponential rate. Their initiatives are now helping to mitigate potential operational and environmental risks while also enhancing their capacity to respond to evolving consumer demands. We are a preferred partner for Microsoft cloud in the USA and have enabled digital transformation for enterprises. Even today, our experts at CSE are willing to help drive enterprise transition through recovery and beyond. 
Share This Post