With Azure Percept, Microsoft Adds New Ways for Customers to Bring AI to the Edge
Elevators that react to voice instructions, cameras that alert store managers when it's time to replenish shelves, and video streams monitor everything from cash register queues to available parking spaces. These are only a handful of the millions of possibilities that are becoming possible due to a mix of artificially intelligent and edge computing. Standalone edge devices can leverage AI techniques for text translation and image recognition without relying on cloud computing capabilities.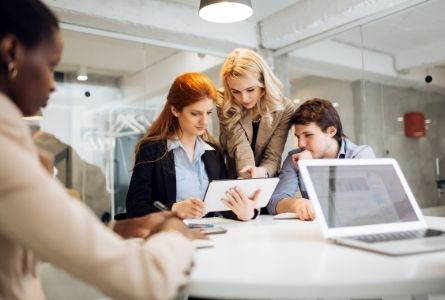 Microsoft announced the public preview of Azure Percept at its Ignite digital conference. Azure Percept is a platform of hardware and service providers that aims to simplify how customers use Azure AI technologies on edge – including leveraging Azure cloud offerings such as system integration, AI model development, and analytics. 
The new solution aims to provide consumers with a unified, end-to-end solution, from hardware to AI capabilities, that "simply works" without requiring a high level of technical expertise. 
Azure Percept delivers a developer kit that contains an intelligent camera called Azure Percept Vision. Additionally, Azure Percept Studio provides a "getting started" experience that walks clients with or without significant coding skills or experience through the whole AI lifecycle, including building, training, and deploying proof-of-concept concepts. 
For instance, a business may wish to implement a system that automatically detects unusual goods on a production line, allowing personnel to remove unwanted products before delivery. 
Azure Percept Vision and Azure Percept Audio, which are sold separately from the development kit, link to Azure cloud services, and have embedded electronics AI modules that enable speech and vision AI at the device's edge or when the device is not connected to the internet. This is advantageous when the device must perform computations quickly without connecting to the cloud or in locations where internet connectivity is not always stable, such as on a manufacturing floor or in a region with intermittent coverage. 
Microsoft has announced hardware as well as outlining plans to establish an ecosystem of intelligent edge devices which are certified to run upon on the Azure Percept platform. 
Making AI at the edge more accessible 
The Azure Percept platform's objective is to simplify the process of designing, training, and deploying peripheral AI solutions, enabling more customers to benefit from these types of products. 
For instance, most effective edge AI implementations today involve engineers designing and implementing devices and data scientists to create and train AI models for those devices. Typically, engineering and data science expertise are distinct sets of talents possessed by different groups of highly trained individuals. 
According to the company, the Azure Percept development kit's hardware also adheres to the industry-standard 80/20 T-slot structuring architecture, enabling customers to pilot proof-of-concept ideas anywhere from retail stores to shop floor using existing economic economy before scaling up to more significant production with certified devices. 
As clients build proof-of-concept concepts using the Azure Percept development kit, they will have access to Azure AI Cognitive Services and Azure Machine Learning models, as well as open-source AI models optimized for edge computing. 
It also helps ensure reliable communication between the IoT devices and the internet by connecting the devices to Azure IoT Hub. Azure Percept and Azure Machine Learning technologies can also be integrated to assist firms in speeding up machine learning development. 
Microsoft will grow the number of Azure Percept devices in the months ahead, so anyone creating and training an edge AI proof-of-concept solution will be able to put it in production with a certified gadget from the marketplace.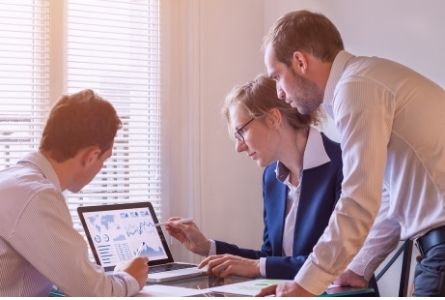 Security and responsibility 
Because Azure Percept is built on Azure, the company claims that it incorporates the security safeguards currently built into the Azure platform. 
Additionally, Microsoft states that all components of the Azure Percept platform, from the software package and services to Azure AI models, have been subjected to an internal assessment to ensure they adhere to Microsoft's responsible AI principles, which include fairness, reliability and safety, privacy and security, inclusiveness, openness, and accountability. 
The Azure Percept team is working with a small number of early customers to ascertain their concerns about responsible AI development and deployment on edge devices. The group will provide them with documentation and connect directly to toolkits such as FairLearn and InterpretML to help them implement responsible AI independently. 
Microsoft's goal, Sones explained, is to advance the development of an ecosystem of intelligent edge devices that can leverage Azure services, much like the Windows operating system enabled the personal computer marketplace.
Share This Post