How Exchange E5 Is Providing Best Security for Microsoft Teams
Microsoft has announced a host of revisions to their flagship offering's licensing terms. These modifications are intended to streamline your security and compliance process while also saving you money. 
Microsoft 365, which combines Office 365, Enterprise Mobility + Security, and Windows 10 Enterprise, was formerly offered in 'E3' and 'E5' flavors, providing IoT solutions for improved productivity, collaboration, security, and endpoint management. In addition, Microsoft 365's intelligent compliance and financial reporting solutions assist your organization in identifying compliance risks, governing, protecting sensitive data, and complying with regulatory obligations.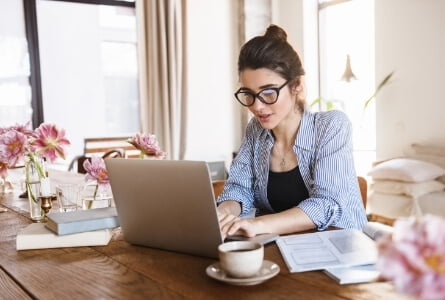 While Microsoft 365 E5 will remain the company's 'hero' product, it also features the most expensive license plan in its category. The principal benefit (and most of the expense) of E5 is that it serves customers interested in implementing Microsoft's 'voice in the Cloud' solution. 
Until now, the E5 license kept critical security components such as Windows Defender ATP or Office 365 Advanced Threat out of reach for most consumers who could not afford the additional expense. 
What is Changing in the Teams front? 
These new licensing adjustments (from 1 February 2019) are principally reflected in the availability of two further 'uplift' SKUs. These include the following: 
Microsoft 365 E5 Compliance 

Microsoft 365 E5 Security
As demand for enterprise-grade legal and management increases, these products are designed to deliver E5-level protection and services without the prohibitively high uplift costs associated with prior incarnations. 
The following diagram illustrates how these new SKUs and associated technologies will be procured under the new plans. 
The epidemic of 2020 caused many employees to work at home. As a result, Microsoft Teams security adoption rocketed as the greatest solution for facilitating collaboration and productivity in the absence of an office. As a result, the number of enterprises adopting Teams climbed from 50,000 in 2017 to 500,000 in 2020, while daily active users rose from 44 million in March to 115 million in October. 
Now, the question is, how to ensure Microsoft Teams security? The good news is that it includes several robust security features, including the following:  
Two-factor authentication 

Single sign-on via Active Directory (AD)

Microsoft Endpoint Management (MEM) (and intune) 

Azure Information Protection 

Data encryption in transit and at rest.
However, Teams' popularity makes them a target. Cybercriminals were unable to resist the shift of millions of susceptible employees to work-from-home (WFH). CrowdStrike, a cybersecurity firm, discovered more intrusion in the first half of 2020 than in the entire year of 2019. The company's threat hunting team prevented over 40,000 possible invasions, up from 35,000 the previous year. 
The large-scale deployment of teleworking has exposed many IT departments to a massive increase in their business attack surface. As a result, we must take Teams security to the next level, with malware intrusions and phishing efforts continuing to rise in the number and their level of sophistication. 
Security challenges for Microsoft Teams adopters 
Microsoft has done an excellent job with team security. It is strongly connected with Microsoft's other leading platforms, including Microsoft 365, SharePoint, Exchange, OneDrive, and Azure Active Directory (Azure AD). When you factor in Teams' several channels (chat, meetings, calling, and general cooperation), its enormous scope allows several attack vectors. Any corrupted Teams user might serve as a portal to the entire enterprise. 
Just as a homeowner must take care to secure all doors, windows, skylights, attics, basements, and interlibrary loan systems before leaving, Microsoft products give a mechanism for adequately safeguarding Teams. However, all it takes is one unlocked window for the evil guys to gain access. 
Guest users 
Teams have presented a challenge for specific organizations about visitor access. Guests are characterized as anyone who is not an employee, student, or member of the organization. The staff is guests in this case, and all partners, vendors, suppliers, and consultants would be considered so. With Teams, compliance and audits protection is identical to Microsoft 365 and could be handled within Azure Active Directory (AAD). It is also relatively uncommon for guest access violations to occur. Therefore, it is critical to implement effective guest user policies to preserve sensitive information or intellectual property (IP) assets. 
Unmanaged devices or untrusted locations 
Users can access data through the Teams app on a PC, mobile device, or, in many situations, unmanaged computer. This creates an opportunity for leakage, compromise, or exposure. Conditional entry and multi-factor verification can be used to restrict access to corporate resources based on device and location. However, some organizations are unfamiliar with Azure AD Conditional Access tools, which are frequently required to configure Teams properly. 
Confidential data access and screen sharing 
In Teams, screen sharing is a standard function. However, it may result in the disclosure of confidential information to unauthorized users. In addition, IP and other assets may be collected via screen-scraping or may be transmitted inadvertently. As a result, certain businesses struggle to balance data access management and control and share content via webinars and interact with colleagues, clients, and prospective customers. 
Inconsistent access control across Teams 
Inconsistency in access control across the Teams ecosystem can be a significant concern. Various issues develop due to users being allowed to add and modify data inside Teams that should have been prohibited. 
Improving Teams security: Exchange E5 
Many of these circumstances arose due to the urgency with which Microsoft Teams implementations were being rolled out or expanded in the aftermath of the COVID-19 outbreak. Nonetheless, many organizations exhibit one or more of these circumstances. 
That is why Exchange E5 security should be supplemented by Teams' security to secure the company effectively. In addition, exchange E5 has the following new features: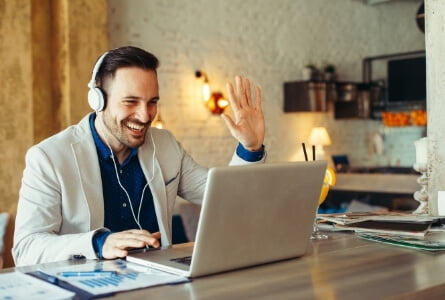 Using the ATP to identify if links, attachments, and other content is malicious (and blocking if required)

 

Simplifies identity access and implements innovative policies using the single identity platform of Azure Active Directory Premium.

 
The unified security software platform Microsoft Defender Endpoint brings together disparate endpoint protection functions across Teams' member devices into single endpoint security offering that seeks to protect, detect, investigate, and respond to security incidents.

 

The Azure Information Protection P2 is an intelligent document and email protection tool that can find, classify, label, and protect confidential information and emails. as well as to examine and log on to potentially dangerous customers and applications

 

Microsoft Cloud App Security monitors and regulates data traffic in real-time, detects and battles cyber threats, and tracks what apps are in use.

 

Data visualization and business analytics are enabled with Power BI Pro.

 
Along with adding a slew of new features and capabilities, Exchange E5 improves the Microsoft Teams security. It enables IT to transition from a reactive to a proactive posture with regards to Teams security. Additionally, it adds the notion of enhanced Teams' governance, which establishes who has access to what, who can delete or add channels, and who may provide access. By including these protections, the danger of data leaks and imminent threats through Teams is reduced. 
How we can help 
We've assisted numerous organizations in deploying and securing Microsoft Teams. And now that Microsoft Exchange E5 provides even more secure network capabilities, we provide an Advanced Security Accelerator to aid you in advancing Microsoft Teams security.
Share This Post