Microsoft OneDrive Gets Photo Editing, Organizing Features: How to Crop, Rotate or Adjust Photos
OneDrive is a cloud storage and file hosting service that is provided by Microsoft. It is a convenient way to store, share and access files from anywhere in the world. One of the key features of OneDrive is its ability to manage and organize your photos. In this article, we'll take a closer look at OneDrive's photo management features and how they can help you keep your photos organized.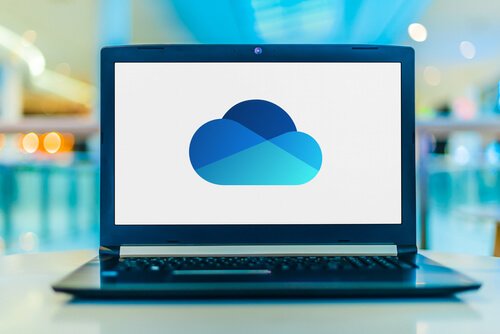 Upload your photos to OneDrive
The first step in managing your photos with OneDrive is to upload them to the service. OneDrive offers two ways to do this: either by uploading them through the web interface or by syncing them from your device. To upload through the web interface, simply log in to your OneDrive account and drag and drop the photos you want to upload onto the page. You can also select the Upload button and choose the photos you want to upload from your computer.
If you prefer to sync your photos, you can download the OneDrive desktop app and select the folders you want to sync. Once you've done this, any photos you add to those folders on your device will automatically be uploaded to OneDrive.
Organize your photos with folders and tags
Once your photos are uploaded to OneDrive, you can organize them in several ways. The first is by creating folders. You can create folders for different events, people, or places, making it easy to find specific photos when you need them. To create a folder, simply click on the New Folder button and give it a name.
Another way to organize your photos is by using tags. Tags are labels that you can add to your photos to help you find them later. For example, you could add a tag for "beach" to all of your beach photos, making it easy to find them all in one place. To add a tag, simply select the photo you want to tag and choose the Add Tags option.
Automatically organize your photos with OneDrive's photo albums
If you don't want to manually organize your photos, OneDrive has a feature called photo albums that can do it for you. Photo albums use AI to automatically sort your photos into categories based on things like location, time, and content. For example, OneDrive might create an album called "Beach Trip 2021" and add all of your beach photos from that year to it.
To access photo albums, simply go to the Photos tab in your OneDrive account. You'll see all of the albums that OneDrive has created, as well as any that you've created yourself. You can also create new albums from here.
Share your photos with others
OneDrive makes it easy to share your photos with others. You can share individual photos or entire albums, and you can choose whether the recipient can view or edit them. To share a photo or album, simply select it and choose the Share option. You can then enter the email address of the person you want to share it with and choose the permissions you want to grant them.
Back up your photos with OneDrive
OneDrive is also a great way to back up your photos. If you're someone who worries about losing your photos if your device is lost or stolen, OneDrive can provide peace of mind. By syncing your photos to OneDrive, you'll always have a backup copy in the cloud.
To ensure that your photos are always backed up, you can enable the camera upload feature in the OneDrive app. This feature automatically uploads any new photos you take to OneDrive, ensuring that they're backed up as soon as possible.
Access your photos from anywhere
One of the great things about OneDrive is that you can access your photos from anywhere in the world. Whether you're on a different device or in a different country, as long as you have an internet connection, you
Share This Post