5 Business Edges That Microsoft Teams Voice Has for your Organization
Let's face the fact that when we're talking about the best collaboration tool, Microsoft Teams is among the key players and has kept its momentum despite the recent pandemic. It has become a household name for businesses that would like to transcend to a more centralized digital working environment and even to a remote working setup without compromising the efficiency of each modern-day worker. 
And what keeps it relevant to this day is that it keeps on reinventing known technologies, just like a Voice over Internet Protocol (VoIP) solution or a cloud phone system in the form of Microsoft Teams Voice. While Teams can do video conferencing, adding the Voice/Calling solutions to empower it to function as your regular telephone unlocks its full capabilities. It blurred the line between collaboration and communication, transforming it into the one-stop productivity hub that we all love!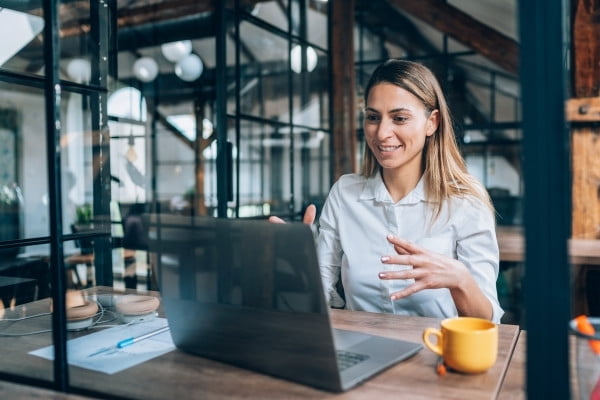 But what exactly do these Microsoft Teams Voice features bring to the table for a modern workplace? Let's have a closer look: 
Call clarity
Probably one of the downsides of a typical VoIP is the call quality. Some providers have this distinct hollow audio quality which surely won't make the cut for business use, especially if call recordings are a part of an organization's KPI. 
But that's not a problem with Microsoft Teams Voice. It uses Azure cloud technology that rarely fluctuates when transmitting call data to its data centers across the globe. As a result: crystal clear call audio and recordings! 
Increased productivity
A survey shows that because of the Voice/Calling solutions that Teams has, on-the-go workers can save up to 15 minutes per day, while knowledge workers can save up to 7.6 minutes. Not the most significant time savings that you can see, but if viewed weekly or monthly, it would be undeniable that each worker has more bandwidth to do more! 
And this efficiency trickles down to the attitude towards work and the outcome of worker efforts. In the same survey, the seamless integration of calling capabilities within the Teams environment entices the younger workforce, boosting their productivity and customer satisfaction scores—thus making both employees and clients happier.  
Improved security and user management
As mentioned, Microsoft Teams Voice operates with Azure cloud technologies. It makes threat prevention and user management a lot easier for the IT department.  
For the security aspect, among the notable Microsoft Teams Voice features is that it can be tied to the user's identity within Azure AD. So, whenever there's a suspicious call activity or unusual access to call data, threat signals are up 24/7, making threat detection and remedy more efficient. 
When it comes to user management, it only requires little effort since Teams Voice is an add-on to Teams and is already included in the Microsoft 365 infrastructure. There's no need to keep multiple phone lines and calling plans for each user. You can transfer your old yet reliable hotline through number porting and have it routed to the designated people at the other end of the line. 
Business continuity
The pandemic clearly exposed the need for a reliable and massive remote work setup for modern businesses. It has crippled mainly the transportation system, making face-to-face reporting to the office impossible. 
But by harnessing the capabilities of Azure, remote access to Teams Voice is possible, allowing organizations to continue their operations with almost zero downtime.  
It allowed modern workers to do important call transactions inside the Teams environment without switching applications or getting to the nearest landline. For businesses whose KPIs rely on calls and recordings, these data are very much accessible 24/7. And all of these can be done remotely, be it at the comfort of your home, a nearby park, or your favorite pizza place.  
Cost Efficiency
Microsoft Teams Voice cuts off high costs to your modern workplace setup in its full cloud-based glory. Firstly, it eliminates the maintenance and update costs for hard phones and wires. These acquire damage that might require repairs or replacement through usage and time, accruing additional cost, and consuming man-hours for your IT. 
Since Teams Voice calls are cloud-based, you can gradually get rid of these peripherals and maximize the devices you have provided for your team instead of making those calls from their desktop, laptops, and smartphones. 
And secondly, Teams Voice does away the inconsistent call plan pricing, especially for foreign/long-distance calls. You'll enjoy more affordable calling rates backed with reliable cloud technology and seamless integration to your favorite productivity apps. 
Conclusion
Microsoft Teams Voice definitely raises the bar for business productivity. It fills in the communication gaps that a typical Teams subscription has while giving you more than what you pay for: 
HD call quality.

 

A more productive workforce.

 

Zero business downtime.

 

Better security and user management.

 

Cost-efficiency.

 
The bigger question is: are you ready for these business edges that a cloud-based phone system like Microsoft Teams Voice has for your organization? Download our FREE assessment tool here to figure it out! 
Share This Post