Factors to consider before adopting a Platform Approach for Service Provider Business?
Understanding the Platform Approach
A platform approach is a strategy of entering a market focused on enabling platform members to profit from one another's presence. The platform strategy of a company dictates how they provide value to their intended audience. The platform process, in its simplest version, lays the groundwork for an organization's online operations. It focuses on establishing how they offer and monetize their business strategies, integrate partnerships, manage their IT infrastructure efficiently, and expand their company.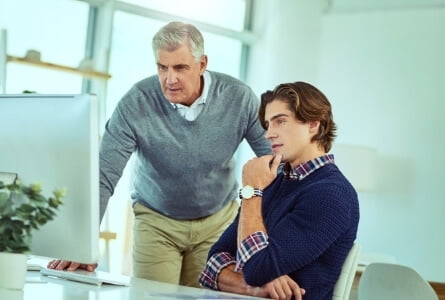 Several barriers that managed service providers want to overcome include: 
Accelerating the introduction of new technologies.

 

Decreasing time to market.

 

Minimizing integration requirements.

 

Integrating essential services such as fixed-line and mobile connectivity.

 

Lowering overall costs.

 
Small and medium businesses will have the distinct benefit of starting with a cloud, social, and mobile-minded foundation. Still, to remain competitive, they must also keep in mind a proper platform strategy. Marketing may be more responsive, the goal is to limit the amount of integration, fixed-line, and wireless access must be integrated into the market, and total expenses need to be reduced. There has always been an interest in distinguishing oneself from competitors in a competitive market. One of the unique selling points of new services is their speed of implementation.  
Seamless Integration 
When organizations build up their DevOps capabilities, they may achieve increased performance, reliability, and scalability. And partnering with a managed service provider that uses a platform-based strategy to support DevOps releases is an excellent method to avoid extending DevOps capabilities; this is especially true if you're having difficulty locating certain resources. Performance, availability, and adaptability are the key trinity for keeping your mission-critical systems online and operational. 
We have worked as technical partners for Cisco Meraki. They have already pre-integrated their applications into our APIs to address use cases in several different market verticals. Many of these can be done 'off the shelf. Today, a broad cloud-based Software as a Service (SaaS) management platform is used for back-end systems. The Meraki integrates with our APIs allows customers to improve visibility by creating organizations, networks, devices, and system statuses. This application also provides system notifications to be completed by users for automated incident detection and ticket creation on the platform. 
Key points of integration include: 
Driving robotics from any platform that is capable of doing so and capturing the results.

 

Process integration between your business, your managed service provider, and technology suppliers.

Providing operators with an easy-to-use interface for enabling services for newly added configuration elements.

Integration with the monitoring tools you're already using.

Integration of events to manage and deliver clear and outbound events and support for third-party integration.
Efficient Services for Faster Time to Market
The cloud management method is one of how we differentiate ourselves from the competitors. Any device may access our portfolio's unique dashboard. It has an intuitive user interface and is compatible with any device with a browser and Internet access. And this holds for the access point, switch, security appliance, camera, Mobile Device Management (MDM) application, and sensors since they all provide a genuine management experience. 
Enterprise can enable CISCO Meraki services for the customer from one to several thousands of devices, quickly and seamlessly. Unlocking such versatility can help businesses give their consumers many value-added services while increasing their stickiness and average revenue per user (ARPU). One may start with managed Wi-Fi services and then extend the same to include managed Local Area Network (LAN) and Software-Defined Wide Area Network (SD-WAN). Also, since cloud management is at the center of the platform, service providers escape the initial expense of buying several different management tools and the hassle of sewing them all together. 
Specifically, leveraging a managed service provider who's already done the hard yards to deliver platform-enabled services offers the following: 
Take advantage of the most recent tool and process improvements, as service providers continually keep their platform-based offerings current.

In addition to reducing your organization's dependence on people, it allows you to expand your operations without requiring a corresponding linear scaling of people to create and deploy those activities – resulting in time and cost savings.

Acquire the services necessary to manage complex hybrid information technology contexts that require seamless integration of customizable platforms, configurable infrastructure, and non-programmable facilities.

Automation of operational activities eliminates the need for human intervention and minimizes the possibility of mistakes while ensuring dependability and reproducibility.
Greater Efficiencies in Operations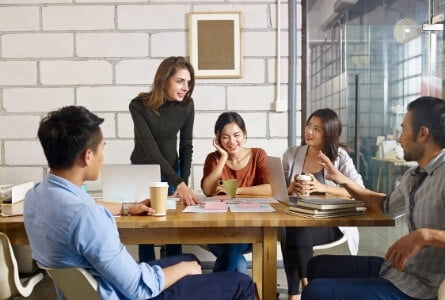 If you use a platform strategy together with a DevOps approach, you will end up codifying more of your process, no matter what you do. When using a service, consider whether your supplier follows their philosophies as well; is there a platform based on code? Do they have DevOps concepts applied to every development team and implement continuous integration and continuous deployment pipelines to keep the platform up to date and current? Managed service providers who provide leading service management solutions will have integrated support for automation and orchestration into their managed services platform and made integration with various automation tools possible. 
Service providers often invest a fortune in setting up core management platforms before even realizing the penny of revenue to sustain the offerings. We provide them with the CISCO Meraki platform to be even more flexible and take an iterative approach to their services in other frameworks through APIs. Since it comes as part of the software license linked to each system deployed, the enterprise can leverage the power of the CISCO platform, which is accessible from day one without any upfront cost. 
If you're looking for a more agile way to launch a more distinguished and unique business offering, cloud-based managed services are a great choice. It helps to build new revenue opportunities by solving simple use cases for your customers. Explore Meraki's alternatives with real-world implementation of Meraki's managed services by connecting with the CSE's Meraki experts. 
Share This Post