Understanding the Dynamics 365 Business Central for Multiple Business Process
Overview on Dynamics 365
If you are working in the IT Domain, then you must have heard profusely about Microsoft Dynamics 365. This application is a set of modular and connected SaaS applications and services that are created for seamless integration with the data that you possess, your business logic, and all of the end-to-end processes that will help you out with the transformation and unification of CRM and ERP business functions.
Companies are now slowly deploying this software increasingly, and it is therefore essential for them to understand dynamics 365 for IT. The following section would be focused entirely on the understanding and knowledge of Dynamics 365 Business Central and how it has positively impacted the industry.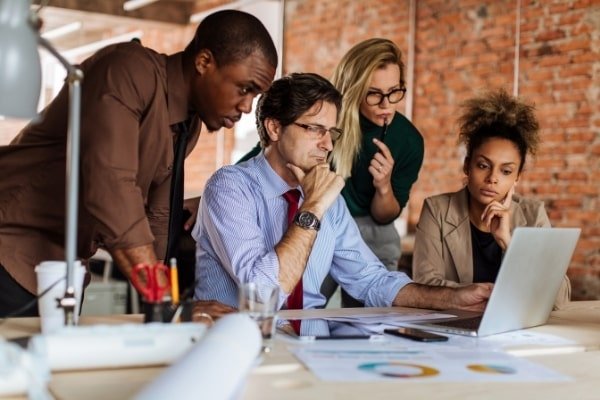 Understanding Microsoft Dynamics 365 Business Central
Microsoft Dynamics 365 Business Central is an ERP system introduced by Microsoft. This is a part of the Dynamics family and is a strong successor to the Microsoft Dynamics NAV, Dynamics GP, and Dynamics SL. The Business Central ensures the fact that companies would be able to tackle any probable issues and run their businesses with just one single solution. The Dynamics 365 Customer Engagement architecture is an excellent example of the top-notch quality of service provided to its customers. Users would be able to completely streamline their process flows, make smarter decisions, and expedite the growth with the Business Central.
Microsoft Dynamics 365 is a comprehensive business management solution that Is designed for small as well as medium level businesses. Let us now look at some of the business-level capabilities that it has to offer to the companies who are using it,
Elevated Financial Visibility
Companies always need to have a keen eye on managing their overall financial and operational expenses when it comes to running the company. It is, therefore, essential to have a stabilized finance and operations application architecture designed using an ERP Solution, and Microsoft Business Central fulfills this possibility increasingly well.
Dynamics 365 Finance and Operations Architecture will some of the below points for increased financial visibility,
It helps companies to map financial performances in real-time. Some of the tools for this include Power BI Dashboards, pattern identification, and gaining fresh insights.
Speeds up the financial closing and reporting and even maintains compliance with faster account statements.
It also assists with improved forecast accuracy with detailed data analysis and modeling.
Supply Chain Optimization
Dynamics Business Central also helps companies with managing their supply chain efficiently. Some of the features that it provides include,
Optimum time prediction so that companies would be able to monitor and refill their existing stock count.
Companies get a detailed view of their current inventory so that they can complete their orders on time. Plus, it will help in keeping track of all their products via the supply chain.
Optimization of available resources and improve production schedules, thereby meeting all customer demands on a timely basis.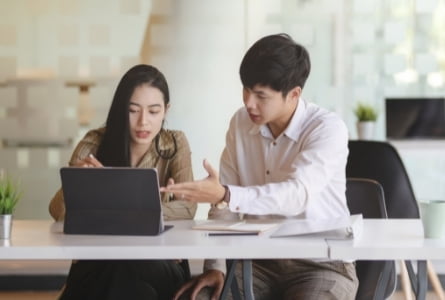 Improving sales and services
Dynamics Business Central improves and also helps you with transforming the sales process dramatically. Some of the features that this provides are as follows,
Companies would be able to prioritize their sales leads as per the revenues that they would receive. All the customer communication is kept on track, and you can even take feedbacks and thereby transform the process if needed.
You can speed up your current sales process and quickly act on any sales-based inquiries using Microsoft Outlook.
You will be able to receive a detailed overview of your tasks and workloads so that you can assign resources for resolving any pending cases.
On-time project delivery as per your budget
Microsoft Dynamics 365 Business Central is advantageous for most SMBs because of this specific capability. Let us look at some of the points in this respect,
Customer projects can be created, managed, and kept on track using customized timesheets combined with advanced job costing and reporting features.
Companies would be able to manage their resource levels by even planning capacity and sales. Invoice tracking can be done against all the proposed orders.
Decisions can be made expertly with real-time insights on the current project status, usage of resources, and the estimated profit margin.
Flexibility to run your business anywhere
The application gives you complete flexibility access from your company workstation to the confines of your home. Some of its features involve,
Companies can access the same UI regardless of the place where it has been deployed. You can have the application as an on-premise one, in the cloud, or even both.
You can access them on the go as it employs flexible access options through Android, Windows, and iOS devices.
Computer Solutions East is an official partner for Microsoft, and it provides extended support concerning all its company applications accordingly. CSE offers technical expertise and support for Dynamics 365 Business Central and advises users on its many capabilities, which would, in turn, be beneficial for their organizations. Call us today to know more!
Share This Post