What's Up With My Atp? -advanced Threat Protection
By: Indira Ghosh, Marketing Associate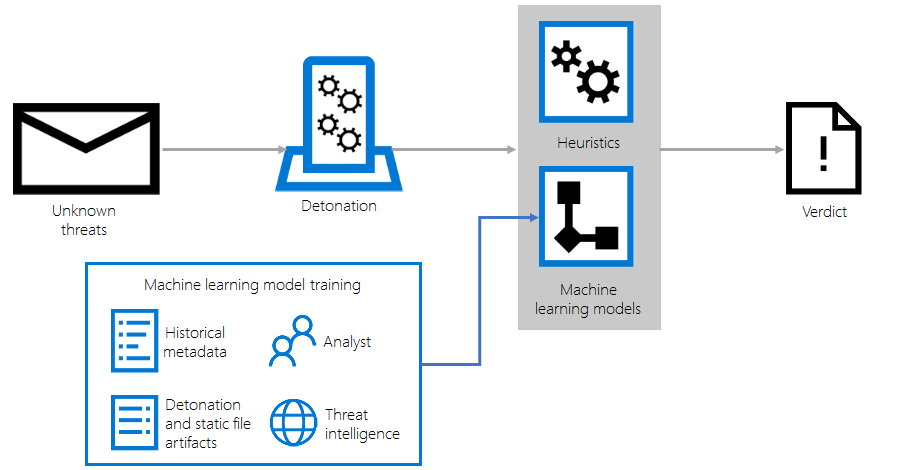 First, here are some facts about security vulnerabilities:
More is being launched than ever before, with approximately 230,000 new malware samples per day.
92% of malware is delivered by email.
56% of IT decision-makers say targeted phishing attacks are their top security threat.
The average ransomware attack costs a small business anywhere from 40 thousand to 1 million dollars.
It takes organizations an average of 191 days to identify data breaches.
Microsoft Office 365 Exchange Online gives you basic protection, is that enough?
This is what you get:
An email filtering service that helps protect your organization against spam and malware. This filters out thousands of unsolicited messages daily that might contain malware.
It is simple to set up and already has a powerful default out of the box. 
You can add additional rules to block emails that still pass through as well.
Now, what doesn't it do?
It does not check emails for malware attachments at all.
It does not protect email content for website links that take you to Phishing sites.
Microsoft Advanced Threat Protection (ATP) is an affordable add-on that provides the following:
The email arrives at Microsoft, where it is scanned by Exchange Online Protection for SPAM.
Next ATP scans the email; it ensures attachments are safe by checking the attachments against its real-time updated database.
Additionally, if the system recognizes a suspicious link or content, the email is removed, or the rough contents of the link are described.
Naturally, the user and the company IT administrator receive a notification.
The intelligent solution provided by Microsoft can protect your data against sophisticated threats.
Advanced Threat Protection (ATP) is about $2.00 per month which is $24.00 annually per user. ATP is a necessary layer in today's security environment.
Give us a call at 914-355-5800 to find out more about ATP and other Microsoft security products.
Share This Post