Warning New Alert Detection! Consult a threat Expert Today!
The Growing Threat of Cyber Attacks
Half of all Cyber-attacks are targeted at small businesses
Only 10% of cybercrimes are reported in the U.S each year
Ransomware attack every 14 seconds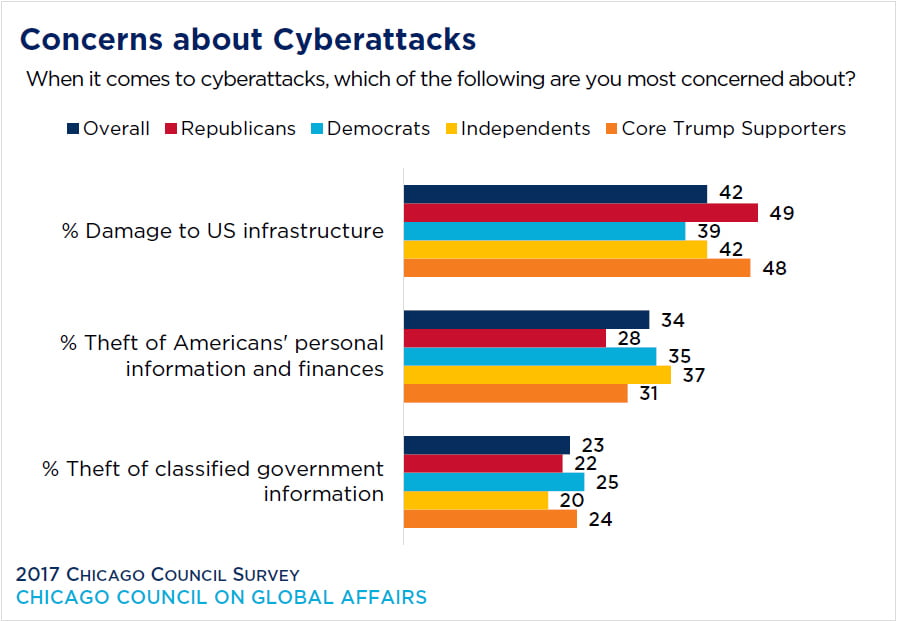 Cybersecurity Threats are necessarily one of the worst possible scenarios that have ridden businesses on a tight spot. The trends for this year and the next do not seem promising as there have been multiple cases of account breaches, and they are commonly being witnessed at office spaces, smartphones, and IoT-enabled devices as well. There have been conclusive researches that state that organizations do face issues owing to unsafe data, and below-par cybersecurity practices can result in significant risks for organizations. Companies must take this aspect very seriously and execute methods that would be in their best interests.
The top brass of many companies has increased their total investment in cybersecurity. Over 73% of them think that their companies would require cybersecurity vendors to increase their complete requirements for additional security. This is a significant 30% rise concerning the study conducted by the BDO Governance Survey.
Attempted Cyberattacks in the USA
There have been a considerable number of attempted cyberattacks in the USA over many years. There have been concerned Governments and Administrations that have tried their level best to curb this issue in the bud but have failed to do so. Concerning the current scenario, the United States can still be termed as unprepared in terms of a significant impending cyber-attacks. The attacks have mostly resulted in Corporate Data Loss that has resulted in problems beyond imagination for multi-national organizations.
We would now have a look at some of the significant attempted cyberattacks in America,
Moonlight Maze – Operation Moonlight Maze was a carefully constructed cyberwarfare that occurred in 1996. The attack fundamentally affected one of the largest space organizations in the world, NASA, and even the highly protected Pentagon. It also affected military contractors, civilian academics, the Department of Energy, and many other noteworthy agencies in the country. The attack occurred through back-door channels and the network traffic was re-routed to Russia. It is one of the most significant strikes in the country, and the complete information amounted to three times the total height of the Washington Monument.
2008 Cyberattack – The 2008 cyberattack was one of the most notable and one of the worst violations in United States Military history. This was initiated owing to a flash drive that was infected by a particular foreign intelligence agency and left at a parking lot in front of the Department of Defense. The drive contained coding language installed into the USB port and was then transported into U.S. Central Command, thereby affecting all of the protected systems. The Pentagon had to siphon this off for over 14 months, and the source was the Russian hackers themselves.
Key Statistics
The United States Government has given a proposed budget of over $17 billion owing to the existing cybersecurity threats in the country. Companies like Yahoo, Facebook, Twitter, MySpace, US Voter Database, eBay, LinkedIn have been hacked continuously, and the attacks mentioned above are in the year 2019. This is the reason that the Government authorities are now trying to subdue the attacks by upping the ante and improving the overall cybersecurity measures.
How Does Malware Work, and how does CSE help in providing solutions?
Malware is inherently malicious content that is designed for affecting our systems either adversely or mildly depending upon the type. It is essentially a piece of code that is corrupted and is driven towards data thieving, device damage, and so on. Some of these multiple variants of malware include trojan, virus, ransomware, and so on. Malware is something that is created by hackers who are just looking to make small bucks out of affecting other systems. This can mainly deteriorate productivity of the said systems, causing a host of issues, and therefore Governments, host, and third-party cybersecurity organizations are taking an active part in curbing this menace for good.
Computer Solutions East is one such entity that is providing Microsoft Enterprise Mobility + Security Solutions, which couples management and security both in one package. This platform ensures that organizations are entirely safe from any malware.
Some of the features provided by Enterprise Mobility + Security Solutions include,
Total Safety – The solution ensures that all your devices, smartphones, and other equipment are entirely safe, whether it be an on-premise or a cloud infrastructural device.
Microsoft Cloud App Security – Users receive complete visibility and seamless controls as well as increased SaaS security as well.
Multifactor Authentication procedure – Your data would be safeguarded against such malware attacks because of the additional layer of authentication option available.
Give us a call at 914-355-5800 to find out more about Cybersecurity and other Microsoft Products to Ensure your data is protected!
Share This Post