Cyber-criminals Are Vacationing in Florida 
Recently, three cities in Florida have become the favorite target for ransomware attacks after a third local government was struck by the malware within the last few weeks. 
The statistics above show that the leading cause of ransomware infections are phishing scams, which are about 66%. Also, in the recent Florida cases, the malware made its way onto local government computers when an employee clicked on an email link that allowed it to be uploaded. 
Also, here are some crazy Ransomware Stats:
Ransomware costs businesses more than $75 billion per year. (Source: Datto) 

A new organization will fall victim to ransomware every 14 seconds in 2019, and every 11 seconds by 2021. (Source: Cyber Security Ventures) 
In 2019 ransomware from phishing emails increased 109 percent over 2017. (Source: PhishMe) 
Ransomware is a form of malware or a virus that prevents users from accessing their systems or data until a sum of money is paid. Ransomware is commonly delivered through phishing emails or via "drive-by downloads". 
Phishing emails often appear as though they have been sent from a legitimate organization or someone known to the victim and entice the user to click on a malicious link or open a malicious attachment.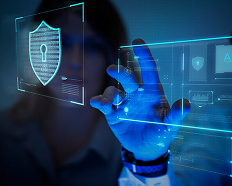 How could you protect your organization from such attacks? 
Try encrypting your data or in other words, Azure Information Protection (AIP). It is a cloud-based solution that helps organizations protect its documents and emails by applying labels. You can classify (and optionally protect) your documents as highly confidential to prevent data leakage or misuse. 
Alternatively, you can also go for Microsoft Advanced Threat Protection. Advanced Threat Protection (ATP) safeguards your organization against malicious threats posed by email messages, links (URLs), and collaboration tools. 
It's better late than never. Wake up now or else pay the Ransom! 

Give us a call at 914-355-5800 to find out more about protection licenses and packages. 
Share This Post