IT After COVID-19: Can Virtual Conferences Compare to Live Events?
The whole world is still surviving the dreadful Coronavirus, which changed the healthy life of every individual. The face-to-face meetings and in-person conversations are now made virtually through different platforms. Gone are those days, where large people gathering could be possible. Many companies are immensely affected by this factor as they conduct massive conferences to launch or update their products. With conferences turning to virtual, companies receive lesser audiences due to connectivity and compatibility problems.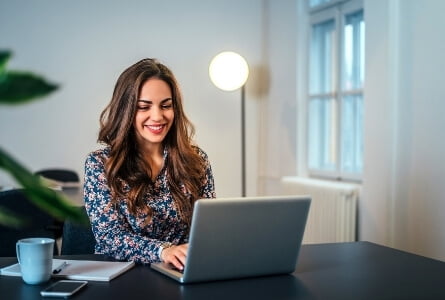 COVID-19 has changed the way of living with schools & colleges conducting online classes, organizations running business meetings through a virtual conference. The more significant events in every school, colleges, and businesses aren't being canceled but are converted into virtual events. These are necessary for the current scenario, but the impact that live Event deliver can never be compared to these virtual events. The virtual Event primarily reduces the cost of putting together an event that could prove advantageous to many small and medium companies. The business of virtual events went explosively high in the last few months, and fulfilling the customer's need was onerous.
There are many platforms available in the market for holding virtual events such as The Virtual Show, Skype, Adobe Connect, Microsoft Teams Meetings, Microsoft 365 live events, On24, and Zoom. These might be the only IT solutions after the pandemic until nullifying the virus. Microsoft tools are mostly used in many companies due to its simple and easy understanding of the application. The Microsoft solutions for virtual conferencing are:
Microsoft Team Meetings:
Remote work is the new normal for a business organization that wants to connect all customers, employees, and business partners. The first Microsoft solution for virtual connection is Microsoft Team Meetings. It is the central hub for team collaboration that integrates tools, people, and contents for engaging and effective virtual gatherings. Microsoft Team Meetings is an excellent tool for conducting virtual conferences with employees, not more than 250 members. It can include internal and external participants who can meet from anywhere and share audio, video, and document. Screen-sharing is also another feature in Microsoft Teams. The following are the advantages of Microsoft Team Meetings:
• Attend through audio conferencing:
There might be situations when internet access may not be available to the employee. Still, by enabling audio conferencing, the user can see dial-in instructions added to their team meetings. The dial-in and dial-out instructions will allow the addition of an employee to the meeting without an internet connection.
• Invite external individuals through Email:
Virtual conferences can be done with participants outside the company also. With Anonymous Join, any individual with a valid email address can join team meetings. The other person does not even need to have the Microsoft team to meet virtually. Just by clicking the link, the virtual Event streams through the device's browser. Live Event is also another option with a much-advanced feature.
• Virtual Lobby:
The people who are not in your organization will initially have to wait in the virtual lobby, after which they are added to the meetings. It is done to ensure the privacy of the meetings and also be prepared for any important clients. The administrator will have the option of allowing the anonymous individual to participate in the meetings & events directly or indirectly.
• Screen-sharing:
With screen-sharing, a specific window can be shared to all the users connected, for presentations purposes or business strategies discussions. The screen-sharing option can be given to any employee on the platform for smooth operations.
• Connect through a web browser:
As discussed earlier, employees can join team meetings without downloading the application through the Google Chrome browser. The meeting joined would also have the features of the applications- audio, video, and share-screen. Additional browsers are being developed for supporting this application.
For more than 250 members, Microsoft 365 live events are utilized, which can handle up to 10000 attendees. Live Event has a set of capabilities that enable HD video calls, meeting with anyone, collaborate on meeting notes in real-time, delivering online captions for easier accessibility, and much more.
How to conduct a virtual event:
The main points to keep in mind for hosting a virtual event are:
• The host should understand the audience's psyche to deliver the appropriate questions, in return for an answer.
• Define the exact format of what will be addressed, such as webinars, virtual conferencing, internal hybrid events, or external hybrid events.
• Choosing the right live streaming applications, as there are many platforms available.
• The person hosting the show should be selected so that he/she should be capable of presenting to a remote audience.
• The event marketing should be done entirely through all social media networks and all available platforms for higher attenders.
• Choosing the exact date, time, and venue of the event is equally important even though it is a virtual event.
The perfect solution for providing all the above services at a benefiting rate is Computer Solutions East. They provide tools for virtual conferencing with ideal accuracy of audio, video, and resource sharing. Delivering online cannot be a problem for CSE, and in-person installations are also done safely. They provide reliable services and customized packages meeting business demands. CSE can also offer robust security during virtual events. If any technical difficulties, they have customer support services available 24/7 irrespective of the venue.
Share This Post