How to make the most out of your corporate data in modern business world?
To begin with, let us first understand the term conundrum. A conundrum means a complex problem that does not have a clear solution. Now let us know what the corporate conundrum is. As the companies transform and expand, volumes of information streams also grow in magnitude. There are numerous amounts of data, but it is challenging to understand. To discover valuable business insights and answer critical questions, much data needs to be stored. To make data-driven decisions on the go, a massive amount of data need to be stored and analyzed in seconds.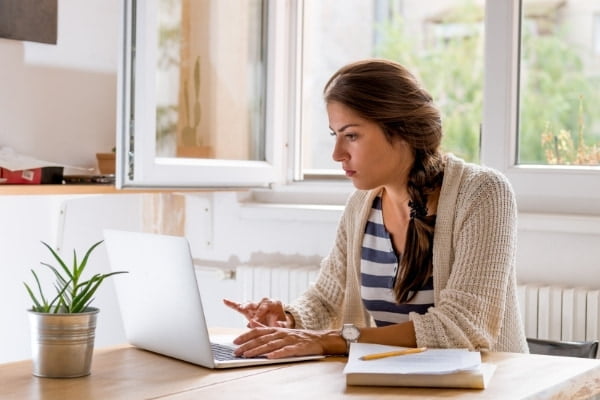 To manage this valuable and colossal data, Microsoft has launched two data analytics services. The first is the Azure Data Explorer (ADX), and the second is Azure Data Lake Storage (ADLS). Computer Solutions East(CSE) is one such company that provides IT solutions and changes the way your business operates. They are the most trusted name for data analytics services and IT solution providers.
Computer Solutions East provides specialized cloud services that help your business grow. Now that we know whom to approach, let us focus on the two data analytics services mentioned above.  
Azure Data Explorer: 
Features 
It is a high-performance big data analytics platform that gives every business power to explore the oce

an of data. 

 

Featuring the intuitive Kusto Query language and 

robust

 ingestion and storage capabilities

,

 Azure Data Explores the perfect service to 

analy

z

e

 the high volumes of 

new

 and historic

al

 data in the cloud. 

 

It 

analy

z

e

s

 structured, semi-structured

,

 a

nd unstructured data across time series. ADX makes it simple to extract 

critical

 insights from your data

,

spotting patterns

 and trends. As a result, it help

s

 in creating forecasting models for optimized high-performance data exploration.

 

 It provides real-time ac

cess to large volumes of data and 

analy

z

e

s

 them in seconds. 

 

The platform provides 

many high-speed data ingestion options to streaming fast-flowing data from your applications, IoT devices, websites, or services and making

 them available on the go.

 

 

With the help of its adaptable design, you can automatically scale your capacity as your business needs change. 

You are i

ngesting up to terabytes of data in seconds. 

 

Its flexible framework allows you to control your operation costs paying only for what you need

. It combines your past storage with permanent storage at commodity pricing for future use.

 

ADX is a fully managed platform that scales automatically to meet your demands

 

ADX can be used for building SaaS applications.

 
This way, you will never have to care about maintaining the services and infrastructures, and databases. Just exploring the insights will make your business evolve. To make your business grow, you can approach CSE and get extensive data analytics services from them.  
Azure Data Explorer follows the following pattern. 
Create Database

 

Ingest Data

 

Query Database

 
Azure Data Lake Storage:  
A data lake is a vast storage repository where you can store your data in an object format. The data lake is extensive to keep any amount of objects for any duration of time. Azure Data Lake storage is a service provided by Microsoft Azure.
Features  
Azure Data Lake Store is a repository for big data analytics workload

s

. 

 

It helps you capture data of any size and type it in one pla

ce for analytical use.

 

It provides you unlimited storage; the file size can be from gigabytes to petabytes.

 

It includes all the enterprise-grade capability security, manageability, scalability

,

 etc.

 

It is a HADOOP file system that is compatible with HTFS and

works with the HADOOP ecosystem.

 

It provides enterprise-grade security for all data.

 

ADLS provides unlimited storage for storing a variety of data

 

It is built for running 

a 

large-scale

 analytics system that requires massive throughput to query and 

analy

z

e

data.

 

It a

llows you to store relational or non-relational data. It also does not require any scheme to be defined before the data is loaded.

 

Data can be 

from devices, videos

,

 or web applications. In other words, the data to be stored can be structured, unstructured or semi-structured

 

ADLS is integrated with Azure active directory to provide a comprehensive identity and access management solution over your data

 

It creates audit logs for all your operations.

 

It also provides access control by supporting POSIX style permissions. Permissions 

can be specified at the data lake level and can be applied to all files and folders.

 
The ADL can be divided into two parts. 
Azure Data Lake Analytics: The service

you use to run big data jobs on your data

 stored in the Azure Data Lake 

Store.

 

Azure Data Lake Store: In this

,

 any amount of data, any size can be stored for a long duration.

 
Advantages of these Data Analytics Services
These services make collecting, storing, and analyzing your data much more comfortable than it would otherwise be. They help businesses to enhance their productivity or profitability by using these IT solutions.  
It provides a platform to store 

the massiv

e amount of d

ata that can be used for future analysis.

 

It also helps the companies to consolidate their big data in one place.

 

It is very cost-effective as you only pay for what you use.

 

It is 

very secure

and compliant as it provides enterprise-level security.

 

Since it i

s cloud-based so the data can be accessed remotely 

 
To sum up, if you are looking to manage your data effectively and on a secured platform, you should consider the above two products. The same can be provided to you by Computer Solutions East as they are leading IT solution providers.  
Share This Post