Key Cybersecurity Aspects to Consider in 2021
Today's threats strike through various channels, ranging from malicious email attachments to compromised online advertisements to phishing websites. Criminals use a variety of threat technologies in a staged approach to infecting systems and networks. This hybrid strategy improves the probability of success, the rate of infection, and the degree of harm. 
The only way to ensure your customers' security is via a tiered national sphere that addresses gaps or vulnerabilities in endpoint protection, software protection, vulnerability scanning, and end consumer controls.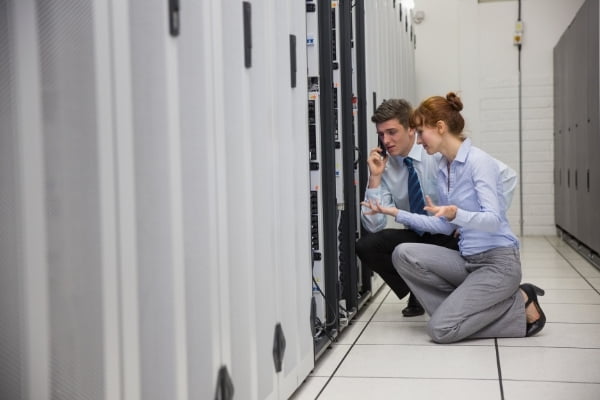 No company is immune to dangers, and recent studies and industry research indicate that the risks increase each year rapidly. 
These variables are ideally matched to benefit members of the managed service provider community who are well prepared. SMBs need expert assistance in all facets of cybersecurity, from product and package design and procurement to sophisticated protection measures, and channel experts are uniquely qualified to provide it. 
While MSPs may possess all necessary technical knowledge, a complete cybersecurity portfolio must also include "intangibles" like consultation and assessment experience. It is just as critical to providing remediation and absorption capabilities to offer firewalls and backups. 
Device Protection
One area you should pay special attention to is the devices linked to your network. Each endpoint gadget represents a possible vulnerability that cyberattackers may exploit in the future. Unfortunately, hackers are especially adept at exploiting the resulting BYOD weak spots. 
Businesses like the BYOD approach because it significantly increases overall office productivity. As a result, you can guarantee they are not about to abandon it anytime soon. And you should not either, particularly if you use the following data security checklist to safeguard the system: 
Separate personal and corporate USB devices and perform virus scans.

 

When disposing of devices, delete all data.

 

Integrate biometric authentication with multi-factor authentication.

 

Allow no access to personal data by apps.

 

Install and update programs only from and via trustworthy sources.

 

Maintain an eye out for system updates and ensure they are installed on time.

 

Devices should be encrypted.

 

Physical security: before leaving, lock/turn off gadgets and then lock offices.

 
Software Protection
Hackers continue to use DNS tunneling, SQL injections, distributed denial-of-service (DDoS) assaults, phishing, and malware on the software side. 
And with the tendency continuing to grow, the year 2020 will have already witnessed over 40 million web application assaults. Organizations are struggling to cope with cross-site scripting (XSS), compromised authentication and session management, and SQL injections, among other issues. 
These methods are often used to conduct cyberattacks, which MSPs consider one of the most serious risks affecting small and medium-sized companies. In a 2019 ransom research, four out of five infrastructure providers polled ranked it as the greatest malware threat. 
Even Windows updates can be a pain, much alone third-party apps. As far as feasible automate patch management via your RMM and trust it to deploy updates properly. Conduct frequent patch audits to detect susceptible computers that are linked to insufficient patch management. 
Security Augmentation against Ransomware
Ransomware is among the most prevalent and dangerous threats Managed service providers face today. It has the potential to cripple business activities in an instant. The most common vehicles for ransomware attacks are email phishing and spam, and the only way to avoid them is with a two-pronged approach: security measures and basic knowledge. For detecting and preventing malicious emails that carry ransomware, use Protected Email Gateways with targeted attack protection. 
Set up and test backups and use security software to defend against ransomware. Invest in security software that can detect suspicious file access behaviors and viruses early enough to prevent ransomware activation. 
The bottom line with identity theft is that people are the greatest danger. Approximately 91% of cybercrime begins with an email. As social engineering becomes more sophisticated, an employee's possibility of clicking a suspicious connection from one of these emails increases—fake URLs and websites have never looked genuine. 
To detect and prevent phishing emails, a managed security service provider needs to teach workers about common security hygiene. New hires are frequently the weakest link in the chain, so it's important to train them as soon as possible so they're up to date on the software they're using and aware of emerging threats. 
Utilize machine learning and/or behavioral analysis-based endpoint security software: 
Nowadays, few antivirus products depend exclusively on signature matching. Rather than that, the bulk of antivirus companies have either integrated machine-learning detection techniques into their core offering or included them as a separate (more expensive) product line. These methods are much more effective in blocking novel or polymorphic malware, but they may produce a large amount of fraud. Additionally, they are often oblivious to assaults that use legitimate system utilities or other "fileless" methods – another reason layering security is critical. 
Moving beyond threats with strategic MSP Approach
As much as we don't want to think about it, cyber threats are still happening. While it is not possible to prevent every attack, businesses can plan for it. A comprehensive action plan that includes messaging, data security and recovery, and more should be part of your security position. If your MSP has followed best backup practices, you can restore the systems and resume regular operations even after an unfortunate safety violation.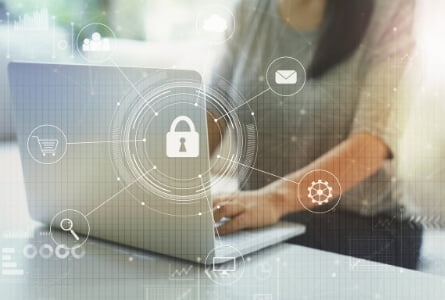 Along with the cybersecurity list, Managed service providers adopt many preventative security steps today to safeguard their clients and themselves from the heightened cyber threat environment. These measurements include the following: 
Security upgrades on a proactive basis. Ascertains that customers and their own systems are patched to remove security risks. 
Implement two-factor authentication. Can guard against hackers gaining illegal access to a business's resources. 
Access Audit Control. Cybersecurity threats may be minimized by regularly monitoring access to companies' systems and removing inactive users or individuals who have left the company. 
ZTNA. Consider upgrading your virtual private networks to Zero Trust Network Access (ZTNA). Not only does zero-trust technology restrict access to a company's resources, but it also checks the device's security posture before providing access, preventing unprotected devices from accessing critical apps or data. 
Provide security awareness training to end-users. This serves as a last-line defense. Educated users will avoid dangerous websites and links and instead report suspicious hyperlinks to IT to ensure the system eliminates the dangers before causing damage. 
The cyber threat environment is at its most dangerous, and regardless of the preventative steps taken by businesses, a security incident is unavoidable. It is prudent to be prepared and to recover swiftly in the event of an emergency. 
Share This Post