CSE features in the list of CRN 2021 fast growth 150 company
Computer Solutions East is yet again featured in the CRN fast-growth company list in 2021. Last year, we were ranked 55th at a growth rate of 79.57%. This year too, we are excited to get featured in the list at 131st position with a growth rate of 29.07%. It is important to note that CRN's Fast Growth 150 list comprises companies within North America who have annual sales of at least $1 million by their two-year growth rate. 
While the growth rate has reduced, we are also considering the growth in revenue as compared to last year and the business challenges posed by the Covid-19 pandemic. This is because this year's growth rate has been on the lower end, but this was a profitable year in terms of total revenue.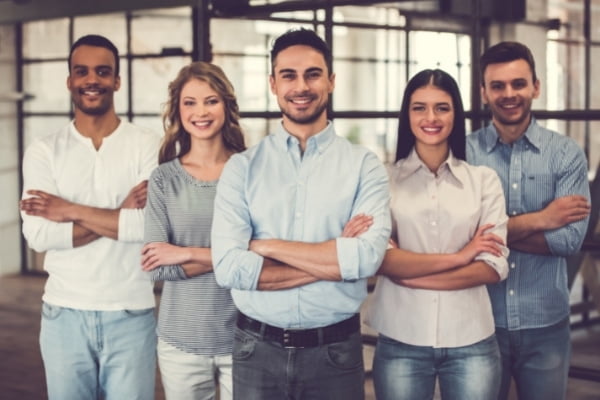 Even CRN's data show that the 150 businesses on this year's list together produced $94.78 billion in sales, much more than last year's Fast Growth 150's $37.80 billion and the 2019 class's $55.93 billion. In aggregate, this year's CRN Fast Growth 150 companies grew at an average pace of 83 percent during the last two years. That is slower than the 2020 Fast Growth 150 list's growth rate of 101 percent and the 2019 class's growth rate of 147 percent. 
The lockdowns and economic crashes worldwide have seen many businesses shut with no hopes of reopening. For over a year and a half, we channel resources to provide quality IT services to our customers. As one of the leading IT services providers and a preferred Microsoft Partner, we racked in more contracts due to the rise of digital businesses.  
Our team was agile enough to identify the growing need for security solutions, collaboration tools for remote work, customer service solutions, and more. This growth results from the teamwork and trust of our clients, who relied on us in difficult times.  
On this glorious occasion, Allen Hamaoui, Sr. Managing Partner at Computer Solutions, conveyed his gratitude towards the team by saying, "I am more than pleased to see this growth. Such recognition is a testament to our team's commitment to delivering under such unprecedented circumstances."  
Surely, such an achievement is worth the praise, but a lot goes to the IT services portfolio we at Computer Solution East boast in our kitty. We have industry-specific IT solutions which help us identify the right technology for businesses in a particular industry. The digital switch amidst the pandemic is not an easy task but thanks to our certified experts. They helped companies to navigate the right technology solutions for a leap to a new normal.  
Allen Hamaoui also emphasized the business resiliency and quality services that thrived in the post-pandemic era. He highlights his team's repertoire of knowledge and skillsets as he says that "We are a team of IT experts who gauge the business needs by comprehending the industry DNA. This means we understand that there is no one-size-fits-all approach when it comes to IT services. Year-on-year growth is only possible if you are agile enough to transcend your offering by tailoring IT services packages as the industry demands." 
The fast-paced IT world demands businesses and IT services providers to be on top of their game. And achieving such growth is only possible if the top management is aware of industry updates and is ready to leverage the market disruption. The major goal for the Computer Solutions East next year is to drive more industry-focused solutions to enterprises. Allen Hamaoui said, "We are here to help enterprises create new benchmarks with cost-effective IT solutions. Be it for the modern workplace, Cisco Solutions, or Business Continuity Solutions, our aim to help businesses drive organic growth and acquisition in a highly competitive environment." CSE is already pivoting its efforts in the right direction, as is evident with its presence in CRN's 2021 Fast Growth Companies.  
The Road Ahead
Team CSE aims to help businesses with robust IT solutions by being a go-to IT partner for SMEs and enterprises in the coming years. We are committed to providing word class IT services as certified Microsoft and Cisco partners in the USA. Accessing our managed IT services, cloud applications, digital transformation, and customized IT solutions will help business recognize their needs and seek expert advice to choose the ideal services that bolster their business revenues. 
Share This Post