Windows 10 + Microsoft 365 Education! The DUO
Human evolution has shown us how we always adapted to survive extraordinary circumstances since life existed. It is at this time, some of the most significant scientific discoveries and innovative works happened, showing the remarkable potential of human beings. Similarly, the COVID-19 pandemic has brought significant technologies in the limelight that is used worldwide for running every business/activity. The lockdown restrictions have forced people to stay at their homes for protection from the contagious virus. Every activity was shut down instantly on the announcement of the epidemic, leaving people helpless in this disheartening situation.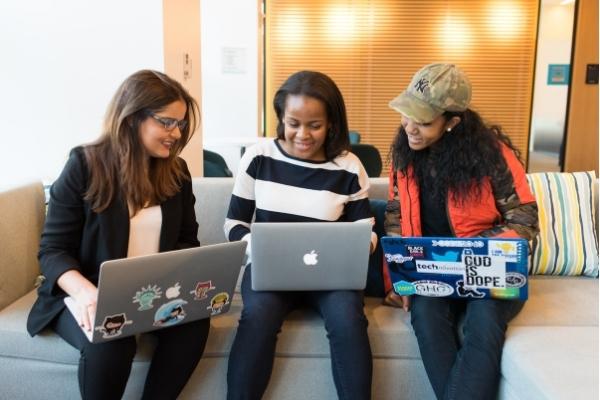 The digital transformation has opened alternative ways to conduct business and other activities from their homes called remote working. It just needs an internet connection on any device (Mobile phones, PCs, Macs, laptops) for working as the regular shift at the organization. The world is entering into a digital age where communication through electronic devices is the new normal. With social distancing and self-isolation in place, remote communication is the only way to get face-to-face interaction with other people. Honestly, saying that every sector in the world has benefitted from these latest innovations would not be an understatement.
The Education field had remained quite stagnant for the past few years in terms of teaching styles and methods. The pandemic situation has become a catalyst in speeding up the traditional ways of teaching into modern digital Education. Integrating technology in the education system has brought noticeable changes in the involvement of students in learning. Microsoft has brought the best IT Solution for the Education industry with the help of various tools and applications. Microsoft 365 Education has been providing students and teachers with the necessary tools for remote learning. Microsoft 365 empowers the education field to bring students from any part of the world to attend the digital learning experience.
The modern innovations in the digital age are as follows:
Online Classes
The much-needed element of learning in the digital age is remote learning, especially during the novel Coronavirus crisis. The basic idea of remote learning is that of delivering a classroom-like environment to the students in the comfort of their homes. Even though technology has evolved brilliantly in the past decade, the traditional methods of teaching cannot be replaced instantly. Digital learning can only be a substitute in a temporary situation, but the education system can show a transformation towards the modern method. The innovative style of Education has improved the student's engagement and involvement in the virtual classrooms, encouraging every institution to adopt this method of teaching.
Microsoft for Education has given us many applications like Teams, Word, Excel, PowerPoint, OneNote, Share Point, and much more for providing students an interactive and entertaining educational experience. Multiple platforms like Zoom, Webex, Blackboard, and Slack are becoming popular among educational institutes for face-to-face video conferencing. Schools and colleges are using these platforms to ensure a secure future for students and remote learning.
Mobile Applications
Mobile phones have become an integral part of our day-to-day lives that are making our life simpler and more comfortable. It has become so close to our lives, without which we cannot live a healthy life. Hence, companies are trying to stamp their presence in the digital world through mobile applications. Schools and colleges can launch their mobile apps, encouraging students and teachers to have quick and smooth communication and understanding. The applications can be extended to other educational leaders and organizations for entrance exam tips and admission updates of various institutions.
Microsoft is also a Cloud Solution Provider that can deliver Microsoft 365 Education, Office 365 applications, and other necessary products to educational institutes online. This helps schools and colleges to start remote learning instantly in the forms of video, audio, presentations, creative notes, live sessions, interviews, and other media means. Office 365 has all the tools that are required to conduct online classes in the most creative and innovative ways.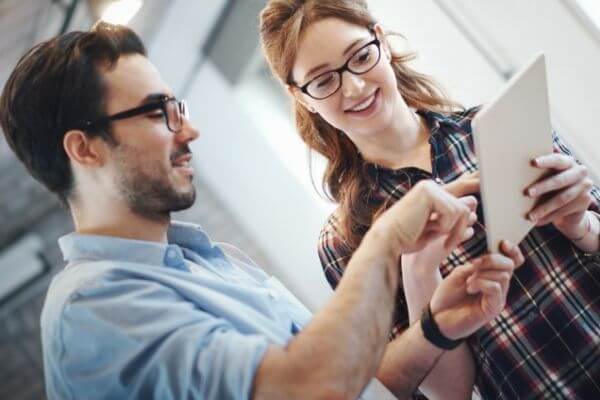 Online Applications
Specific devices are built specifically for educational purposes like rugged laptops, 2 in 1 laptop, and notebooks, which provide a personalized learning outcome for the students. Microsoft 365 Education is primarily made for the students which provides necessary tools for online education. Many features like immersive learning, problem-solving, data visualization, collaboration, and engaging tools spark creativity and ideas into the budding minds of the students. These online applications provide a safe and straightforward experience by protecting identity, data, applications, and devices with intelligent security achieved by machine learning.
The new features in Windows 10 mitigate daily classroom work and give more time for educators to teach and engage with students. This improves the productivity, involvement, and creativity of students in the virtual environment, which lays the foundation for their dream future.
CSE can provide the necessary products and services to educational institutions at a deserving amount. They offer 24/7 IT Support Services, robust security, and reliable technology to meet every customer's demands and goals.
Share This Post