Technology to Support The Unique Needs of Courts
The law firms, busy lawyers, or educational law institutions cannot be seen practicing law in the courthouse due to the ongoing pandemic situation. The virus's outbreak has left much business hit rock-bottom with hopeless bounce back in the impending time. However, technology is presenting new avenues to revive sidelined industries in the fastest way possible. The Virtual hearing solution is a popular feature that got introduced in many legal institutions for communication. It is the safest way to attend the hearing for urgent cases and make decisions through video conferencing with all the other participants involved.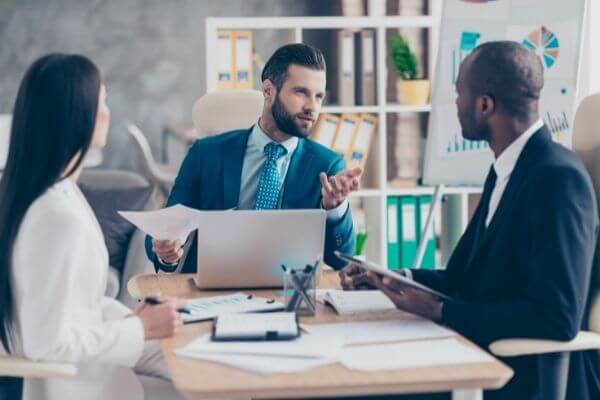 Consistent innovations in cloud-based applications and services have paved the way for doing all businesses in every industry to grow and succeed. It is becoming essential for law firms and independent lawyers to integrate cloud-based solutions into their daily processes and infrastructure. It is not only for optimizing the everyday operations within the law firms but also for supporting their client better. The innovative technology has made virtual courts possible in this pandemic situation for crucial lawsuits. Storing data in the cloud can allow judges or attorneys to work from any device anywhere and anytime.
Microsoft has been helping legal professionals to reach new levels of productivity with various products and services. Microsoft 365 has been of great use to the legal industry for quite some time. Now, it is one of the most significant software available for home and business use online. The five main Microsoft tools for lawyers are Microsoft Excel, Microsoft Word, Microsoft PowerPoint, Microsoft Outlook, and Microsoft OneNote. Every law firm will always have the latest Microsoft 365 on their devices to improve productivity and functionality.
Microsoft 365 Tools:
The Microsoft Solution contains multiple tools in the package, and it's essential to have basic knowledge of what each tool and application can offer. Below is the complete set of tools available for use:
Word: It is a word processing application that can assist in creating, designing, and collaborating on documents.
Excel: It is a spreadsheet that can store large amounts of data, do calculations, and organize tables.
PowerPoint: It is a platform that enables us to generate slides and presentations through images, text, videos, and animations.
OneNote: It is a tool that collaborates drawings, notes, audio files, web screen clippings within the application.
Outlook: It is an all-in-one email application consisting of notes, task manager, web browsing, and a journal within the program.
Skype for Business: It is an application that can be utilized to conduct audio and video meetings and private chatting.
OneDrive: It is a cloud-based application that can store documents and files with easy access from anywhere.
Exchange Online: It is also a cloud-based application that acts as a calendaring server and cloud-based email.
Power Bi: It is a package of tools used for business analytics and the organization of data.
SharePoint: It is a platform that can store, organize, and share information across numerous devices smoothly.
Access: A database management system can help developers create applications and templates for businesses easily.
Invoicing: It is an application that can create, edit, send, and track business invoices.
Flow: It is a tool that can track and automate workflows across applications for every business.
Teams: It is a platform that can support live meetings, video conferencing, chat, content sharing, and much more.
Many more applications are present in the Microsoft 365 package, which is not used everywhere. One important tool is the Microsoft Team Phone System that can access a live meeting or video conferencing through an audio call. The three main applications used by law firms and other legal institutes are Flow, Forms, and Groups. If any difficulty in getting the desired action, Microsoft's Remote Assistance Support is available 24/7 for solving user's issues.
Benefits of Microsoft 365 in Legal matters:
A lot can happen in a single day at the lawyer's office or a law firm, and Microsoft 365 balances the situation by giving access to the legal field online and via desktop. The significant benefits of using Microsoft 365 are as follows:
Document Storage and Management: The safe storage and efficient management of sensitive files and documents are the primary features of a law firm. Word documents, Excel spreadsheets, emails, and files can be easily stored and organized within Microsoft 365 with the ability to access, track, and modify the document from anywhere.
Mobility Usage: Lawyers cannot stay in their office all the time, and access to relevant information at a critical time is very important. And Microsoft 365 is a cloud-based application that can provide access to all the files and resources to the legal team anywhere and anytime.
Better Client Relationship: The essential part of any growing business is client relationship management, especially in a law firm. Through various applications that can store, manage, track, and secure communications, Microsoft 365 can enhance client confidentiality and acquisitions within a law firm.
CSE is the best IT solution provider of Microsoft 365 at a reasonable price. They can guarantee reliable technology, robust security, and around-the-clock customer support services.
Share This Post