Data Innovation with Next Normal by adopting Leveraging Cloud Data Management Platforms
A survey conducted by IDC forecasts that by 2017, the amount of data generated would be greater than the amount of data from the past 30 years. The data gained from this survey will be useful when translated and addressed for multiple stakeholders at a pace who are looking to leveraging cloud data management.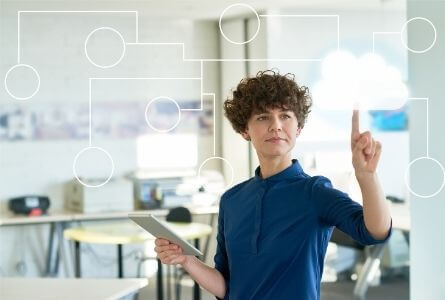 Approximately 80% of chief executive officers surveyed in 2019 emphasize that using data in advanced decision models for efficiency and competitive advantage is essential. They see a clear link between crucial observations and the market results with cloud data management. 
The IT industry has seen a significant change due to widespread cell phone supremacy.  We see business companies prioritizing and welcoming the current standard and moving for the next normal. 
To help businesses go through the software phases, IDC suggested following the 5-step process to ensure efficient cloud data management.
Amid the current world, companies are tearing up their continuity plans and are reviewing them from scratch.

 

It's essential to prioritize initiatives and services that can tide businesses over this challenging period in the cost-saving mode. The interest shifts away from exploring transformative technology use or beginning some transformation process.

 

Set to shift organizations at the next stage of response as a necessary component of COVID-19 and recognize the criticality of technology and reprioritizing the emphasis and investments completely different after COVID-19. Flexibility and adaptability are the key points of focus.

 

Return to Growth Business Priority: Viewing the market's process as an opportunity for well-prepared companies to participate and build on.

 

Operating as a digital company is a critical achievement for existing market strategies. Companies must continuously invest in technology involving IT backup management because they will be a crucial competitive advantage.

 
Today, there is a strong emphasis on all things value-based and cost-centered. Enterprises need to pivot from conventional backup solutions, which are seen as necessary, single-use, static business procedures, to a new approach of redundancy as a dynamic data hub that can provide any data, any number of times, for any business purpose.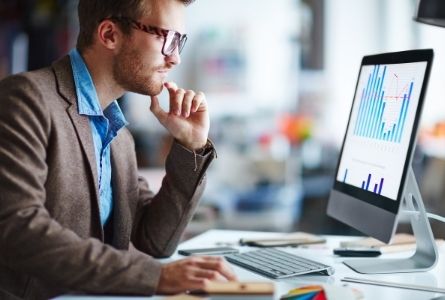 Optimization capabilities as a part of a comprehensive cloud data management policy. Data security platforms that make it possible to make copies of accessible data at scale quickly can be an essential competitive advantage. IDC indicates that providing self-service for cloning test copies will significantly reduce the amount of time replicating a test copy, increasing speed to market. 
The International Data Corporation (IDC) claims that improvements in core data security and management platforms will require application growth. And the test-focused functionality will meet organizations' urgent concerns around the rapid pace of growth, market value, and quickly experienced success. 
No recession lasts forever, and 76% of the companies expect to maneuver through the economic downturn afterward and return to development in the next normal after the first step of the pandemic crisis. Simultaneously, the pressure to turn the company digitally, speed up the time-to-market process, provide solid SLAs, and never improve cost efficiency. 
According to IDC's IT Spending Survey, in July 2020, almost 60% of US organizations committed to growing and sustaining data-related tech expenditure despite 2020-21despite total IT expenditure declining during the pandemic with the help of IT backup management. To bring renewed value to consumers, staff, business, society, and the economy, companies need new skills, such as integrated knowledge, short innovation cycles, resiliency, and digital confidence. 
Businesses across various industries have long pursued data insights to inform their supply chain planning, logistics planning, management of materials, cash preservation strategy, and so on. Business and DevOps have needed quick access to data, and this access is now provided by data analysts coupled with the services of cloud data management.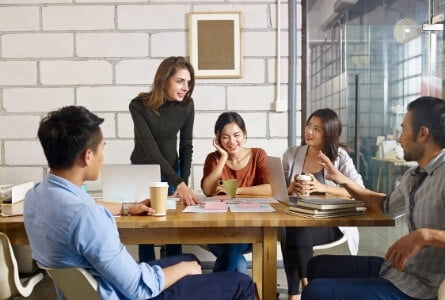 Some enterprises are caught by the pandemic and are left without the data processing skills they needed to remain competitive. This architecture was slow with accessing data and hindered business decision-making. It can take three days for certain organizations to refresh a comprehensive database environment driven by quality enterprise storage and backup. 
Lines of business and DevOps teams see worth in getting fast and easy access to data-crammed databases and IoT systems that they are familiar with. They prefer a static-dynamic disc due to the advantages such as availability, speed recovery, and database cloning. 
When there are pandemics, companies change how they work immediately. The standardization of new applications has increased exposure to ransomware attacks, an unintended deletion of data, and intensified the need for safe and quick access to data sources. The pressure is piling up on the operating system to strengthen its storage management services for the foundation, including backup, recovery, and data security systems. 
IDC expects that by 2023, 70% of G2000 organizations will completely understand KPIs' importance to improve internal resource allocation decisions. Much of this value can be realized through cloud data management systems that provide security, stringent SLAs, data reusability, and scale. 
Share This Post