Reimagining the Production Optimization is a Post-Covid World
With the continuing impact of COVID-19 on economies across the globe, many companies remain reactive. The industrial sector is no different, as demand declines 20-30 percent by 2021, as data from the IHS Markit Purchasing Managers' Index showed. The rationale is that essential products have developed for company viability in the post-pandemic period with limited exposure. 
We are dealing in extraordinary times, and the globe around us is experiencing an upheaval like ever before. The continuing epidemic has led to numerous changes across industrial sectors, including aircraft, oil and gas, electricity, and transportation, that will have long-lasting effects on many connected businesses in the following days.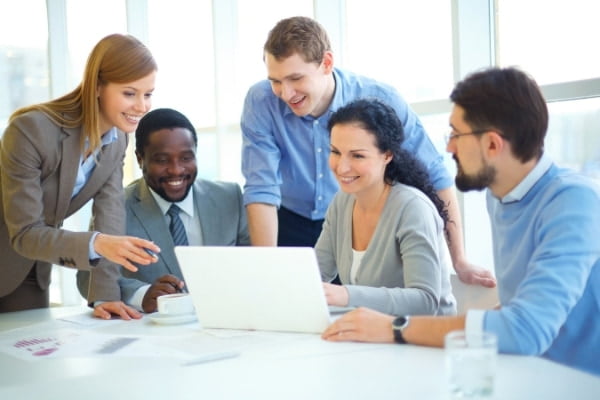 Given the above, most companies are in reset mode, searching for methods to position themselves to thrive, withstand change, and build resilience. The only way to stay nimble for an extended period is to embrace change by redesigning company models and strategies in response to changing conditions. 
Agility in contemporary times is contingent on companies disrupting and reimagining a more digital future. Organizations that engage in technology-enabled digital transformation are likely to have good company resilience and consumer mindshare results. 
Businesses who innovate successfully are always recognized in the market, while those that do not will likely be gone quickly due to their inability to distinguish themselves from their rivals. You can use three methods now to guarantee that your business innovates properly and reaps all the advantages. 
Top Challenges to Production optimization in a post-pandemic world
Experiencing the data gaps
The inventor will need branding, manufacturing, retail relationships, and a variety of other segmented partners. This results in information silos that prevent the team from working together toward a common objective. Without a communication strategy, an entrepreneur will be unable to build a competent staff. 
Lack of strategic production
Creators need to consider a lot of different things aside from the product itself. Businesses must have contingency plans to build the right tooling and sales and technology strategies that assure they can generate interest while also fulfilling demand economically. Without a risk identified, innovators may spend excessive time in the initial days, such as prototyping, resulting in stagnant innovation. 
Inadequate Innovation
The discovery phase of any development system is crucial for evaluating a project's effectiveness. Suppose the investor does not do sufficient research or testing. In that case, they risk developing something that is not helpful, is less appropriate than current alternatives, or – worst of all – infringes through an available patent. 
Optimizing Development and Overcoming Barriers 
In the wake of the COVID-19 supply chain uncertainty, it will be important to spread the supply chains across the world. Due to the increased effect of a pandemic, more and more businesses are restructuring their supply and manufacturing methods to stay ahead of the curve. It is all about relationships to determine if a new product invention will be successful or a flop. Third-party service providers are many, and creators may collaborate to get their goods in customers' hands. They should look for these attributes: 
Departmental Alliances

: 

The partner should arrange frequent meetings and updates to keep the creative informed throughout the development process. It is critical to have a unified platform with any team to ensure that communication channels remain open and information silos are eliminated.

 

Modern Skills

: 

Many problems with design and research are alleviated by working with a designer that has done comparable projects in the past. They will understand what has succeeded in the past and may suggest concepts that will not work.

 

Process Automation

: 

A firm that implements established manufacturing processes and Lean procedures will better put forward an overall business strategy. This is necessary to develop effective strategic planning from start to finish.

 

Production alternatives

: 

The partner should be proficient in various prototype and development methods, including 3D printing, Welding process, and mold building. This enables them to select the production optimization method while maintaining control over financing and design.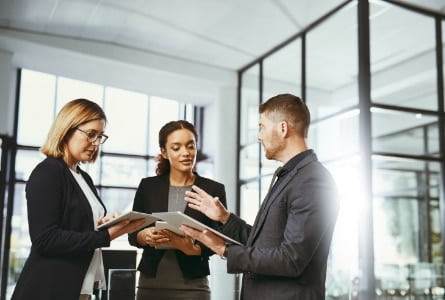 Bringing in the Agility in Production
Optimizing invention and product development require a strong partner and a well-defined strategy. With these two elements as a basis, every creative may overcome obstacles. Any creative process has many moving parts, and the more assistance available to handle them, the better. 
Despite your best efforts, it is possible to bring a product to market and fail to gain momentum for various reasons. That is why it is preferable to take an agile approach to innovation by beginning with a Minimum Viable Product (a concept established by Eric Rise in his book The Lean Startup) that can be used to evaluate consumer responses and then adjusted as required to get better outcomes. 
The MVP is the simplest product possible to bring to market, sell to consumers, and then modify on a regular, continuing basis. Although the approach was developed for software companies, it can be used for product innovation by concentrating on gradual introduction, continuous monitoring, and quick improvement and re-introduction of improved versions. 
While we know that digital transformation plays out in the long run, it requires immediate investment. How can companies finance investments in digital technologies necessary to survive and flourish after the pandemic? 
The present pandemic scenario is a time-sensitive issue that needs maximal adaptability to maintain business as usual. For example, the automobile sector must maintain its quality even during difficult times, including contemporary technology, rapid manufacturing methods, and automated systems that enable teams to operate virtually independently. 
Share This Post