Introduction to Microsoft 365 Government Community Cloud and GCC High and what it means to Government Organizations
Since government agencies and consumers that businesses serve are increasingly demanding higher levels of security and compliance, contractors and federal customers are migrating end masse to cloud solutions. Many of these companies opt for Microsoft 365 Government Community Cloud (GCC), among the most reliable and scalable platforms available (GCC High). 
Office 365 for government community cloud is a cloud-based solution powered by Microsoft Azure Government and housed in eight specialized government data centers. Azure Government is presently FedRAMP High certified, and the full suite of GCC High applications is completing audits to achieve FedRAMP High certification. For many organizations interested in GCC High, the Azure Government foundation is particularly advantageous. Each Microsoft employee who works in those settings is a US Citizen who has passed a background check. This is especially critical for businesses that deal with ITAR data. 
Understanding the Government Community Cloud?
The infrastructure requirements and requirements of the US government are very distinct from those of conventional private-sector businesses. Consequently, Microsoft created Office 365 US Government, specialized services and apps for the public sector. This service addresses a number of the enforcement issues that government computing confronts. 
There are two subscription options for customers who want to utilize Office 365: Office 365 GCC and Office 365 GCC High, either of which can be leased to unlimited people. In contrast to the Office 365 Government Community Cloud, Office 365 business licenses have an extra 40% above their normal cost owing to the added security and infrastructure requirements.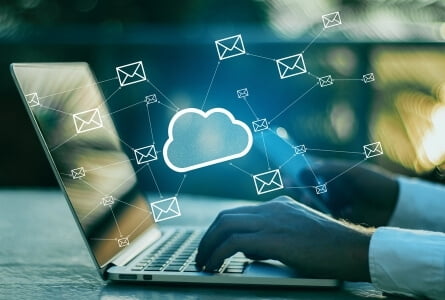 Deploying the GCC and GCC High
The GCC and GCC High environments are different from regular Office 365 deployments. Consequently, there are variations in the roadmaps for these products. Here is a quick summary of the actions to be performed for their deployment. 
Discovering business requirements
GCC or GCC High would not be needed by any entity part of or related to the United States government. Understanding the capabilities, it provides beyond regular Office 365 features is crucial to deciding whether required. 
GCC and GCC High have default administration and security settings specific to each. For IT to comprehend these, they must be understood correctly. Making any mistakes in these definitions may create a major problem for compliance. This project will call for close examination of these initial settings by the CTO and IT leadership and an immediate investigation into the reasons behind them being set at the default setting. During this process, they will seek to identify which settings could be changed to modify the service and aid the organization in complying with standards and restrictions. 
GCC High Application 
When a company knows that GCC High is right for it, it needs to apply Microsoft for validation as a type-3 organization. The request process is simple – it involves basic organizational details, such as the category or governmental agency. It includes the website and the company address. This allows Microsoft to check the eligibility of the company for the bid. 
Security Settings and Management
GCC and GCC High each have their collection of admin and security defaults. Understanding these is important for IT because modifying them may have a huge effect on enforcement. This role will require the CTO and IT leadership to closely review these initial settings, discern why they are set to the specific default mode, identify which settings might need to be changed, and investigate how the adjustment could affect the service and the organization's ability to meet regulations and requirements. Changes to a server and security setting should be made only after IT leadership has completed this process.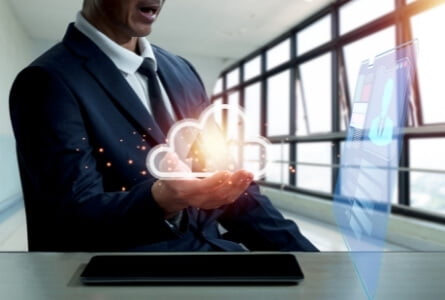 Integrating CMMC with GCC 
The Cybersecurity Knowledge Management Certification (CMMC) announcement on September 4, 2019, adds additional urgency to the adoption of GCC High. The model specifies five stages of cybersecurity maturity, used to assess cybersecurity controls and procedures and guarantee compliance with applicable regulations. Most significantly, this certification will ultimately decide your ability to continue working for the Department of Defense. 
Office 365 for government community cloud offers a systematic strategy to protecting your environment and preparing your organization for CMMC compliance. We provide the technology needed to support the processes inside CMMC and align the procedures are designed at higher levels of maturity, using GCC High and select distinct benefits. This modular approach enables our customers to choose the services they have to finish their legal journey. 
Creating the GCC Roadmap for the successful implementation
IT management is responsible for developing a governance policy. A comprehensive feature set offers improved government surveillance and control, whether for team creation and guest access or collective termination rules and team archiving. The key to successfully deploying the office 365 government cloud system via Government Cloud Services and GCC High is identifying and documenting all governance criteria and connecting these needs to the capabilities and settings that can guarantee compliance. 
The Bottom Line
CSE offers azure office 365 government community cloud as it stands to be one of the few Microsoft partners authorized to offer GCC and GCC high to organizations. We have the tools available to assist the organization in transitioning to the Microsoft Government Cloud safely. Schedule a call with our Cloud Computing Solutions Advisor to get started with Office 365 for government community cloud. 
Share This Post