How Cloud Maturity can help Overcome Cloud Adoption Challenges in Current Times?
Even though cloud adoption is considerable in organizations, we can observe that 54 percent of enterprises, or more than half of them, are in the cloud beginners and cloud explorer maturity phases. Enterprise Cloud watchers accounted for 60% of the total in 201, indicating that they had significantly embraced cloud computing. 
For SMB, the results are similar, but Beginners and Explorers account for 66 percent of the population. Watchers and focused cloud adopters account for nearly the same proportion of the total, at 16 percent and 18 percent, respectively.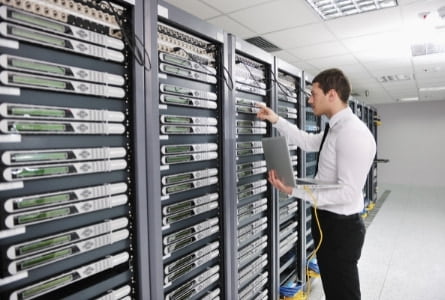 While there has been a significant movement from cloud watchers to cloud-focused organizations, it is unclear what managed cloud service providers can offer as a part of cloud adoption. 
Foundation Stage 
Foundational stage: Foundational stage: During this stage, an organization begins its road toward cloud transformation. Organizations in this stage of development still imagine themselves on the cloud. Their motivations for shifting to the cloud may be driven by a business requirement, such as the need to vacate a data center, or by a shadow IT business division seeking cost savings and competitive pressure, and other business considerations.  
Articulating clearly defined business reasons for going to the cloud is a critical success factor at this level. Customers have minimal awareness of Azure services and advantages at this level, and as a result, require extensive instruction, advice, and direction. 
Intermediate Adoption 
The organization is in the Intermediate adopter stage when it has gained expertise in Azure and has already begun migrating specific non-critical workloads to Azure. However, businesses may still be hesitant to migrate mission-critical and production workloads to Azure. They often have a small number of Azure cloud service providers and a small number of partially trained workers. They may also have a shadow IT unit utilizing Azure independently of central IT enabled by cloud-managed services. 
Advanced Adoption Stage
The organization is in the Advanced adopter level since it has been running workloads in Azure for a significant amount of time and is now concentrating on optimization. 
Even though each customer's cloud transformation is unique, they must overcome similar problems at each level of the adoption process, as shown in the table below. 
Optimization
In comparison to earlier stages, this one is unlimited. The objective here is to monitor and optimize the new cloud environment continuously. Throughout this phase, there will be continual hurdles to overcome by managed cloud service providers. Cost optimization is the primary objective enabled by managed cloud service providers. And another is watching third-party cloud providers for new services. It is critical for cloud service management to stay current with these services and regularly examine their optimization potential. 
Regardless matter where an organization is in the adoption process, the guidelines will help mitigate risk and ambiguity. When implemented correctly, the model can provide direction that saves an organization thousands of dollars.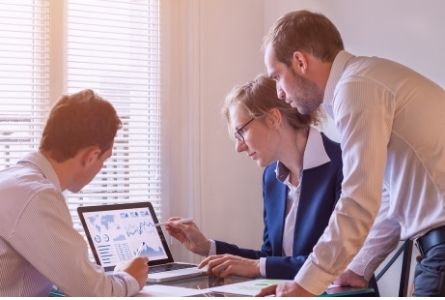 In conclusion, companies should begin evaluating their People, Process, and Technology strategies to develop a framework for effective cloud adoption and adoption of new technologies. It is also essential that this architecture addresses several critical quality pillars, such as scalability, resilience, availability, security, and development operations (DevOps). If your business is interested in building this framework, the managed cloud service provider may assist you in lowering your firm's risk associated with cloud adoption. Your managed cloud service provider can assist you with technology adoption, direct effects, and reference architectural decisions, all of which can help you speed your cloud implementation. 
Getting the most out of cloud-managed services requires treating these alternatives not as one-off tactical decisions but rather as part of a comprehensive plan to drive digital transformation. It is possible to implement such a strategy through the standardization and computerization of the IT environment using an open API model, adopting a modern security posture, using an automated agile operating model, and exploiting new capabilities to drive new business models. While cloud computing is not required for any of these qualities, it does serve as a multiplier of their effects. Companies who use this approach to cloud computing may build a next-generation IT infrastructure capable of supporting company research and expansion in the fast-developing digital world. 
Share This Post