Microsoft Responds to Covid-19 with a 6-month Free Team Subscription
Covid-19, aka novel coronavirus outbreak, has been already transmitted throughout the globe. In such a condition, medical professionals and daily wage workers are working selflessly to help the people in danger. Microsoft contributes to the heroic efforts of the world through its resources and technology. They are doing their best to help people and communities work remotely and follow the quarantine period.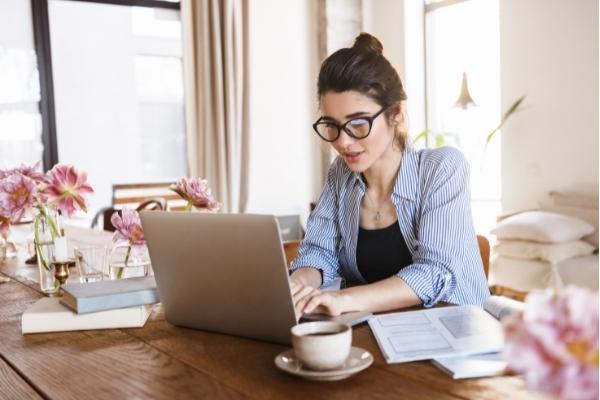 To share the best practices for working remotely, Microsoft has published an official blog post discussing how they are enabling remote work in Microsoft IT. Moreover, the tech community of Microsoft has also launched a forum to discuss other topics related to work-from-home.
On top of that, Microsoft also made the Teams software available to everyone during the time of the epidemic. Microsoft says teams are a vital resource for everyone doing work remotely. Moreover, Microsoft request partners to promote the CSP trial.
The trial will provide full access to collaborative tools and cloud workloads to the customers who don't have any access to Microsoft Teams as of now for six months. The trial will let you engage with your potential customers remotely.
Microsoft also provides office 365 E1 trials for customers who are not eligible for the CSP trial. Furthermore, to cope up with the situation better, Microsoft also enables virtual delivery options in all their Accelerator workshops.
Exclusively for partners, Microsoft organized a webinar on the 19th of march in which they discussed the method of conducting workshops with the help of Microsoft teams. Microsoft also published another article informing partners about the ways to support their customers with work-from-home.
The Novel Corona outbreak has also affected educational sectors adversely. Therefore, to provide a helping hand to the schools, Microsoft has launched three new offers exclusively for its customers from educational areas.
Firstly, Microsoft provides free access to Teams software for educational sectors. This free version offers features such as 10 Gb file storing capacity for the team, one-on-one video and audio conferencing, unlimited chat, and 2 Gb file storing capacity individually.
Secondly, Microsoft provides a free version of Office 365 A1 to all educational institutes. The free version consists of features such as real-time collaboration, web-based office apps such as PowerPoint, Excel, Word, etc. Users also get 2 Gb storage individually and 10 Gb collaboratively.
Lastly, Microsoft also granted exclusive access to the Minecraft: Educational edition to both the paid and free users of Office 365. The software will give access to more than a hundred Minecraft lessons and an extended period of up to June 2020.
Even in such a state of catastrophe, Microsoft didn't fail to educate their customers and acquire them with new skills. Microsoft provides free training resources to its partners as well as customers. In total, there are three different training resources available. The first one is Microsoft learn, a free and interactive online platform to learn about different products of Microsoft. With Microsoft learn, you can learn about the technologies of Microsoft respective to your job role, in an interactive way.
Microsoft also provides learning paths to their partners by which they can select their desired role, solution, or product to get a training recommendation for themselves. The training recommendation is entirely based on the current level of skills for their partners.
Not only this, but the Microsoft team is also consistently delivering webinars according to the regions. The webinars are for both customers as well as partners to help them gain knowledge of all the cloud solutions provided by Microsoft.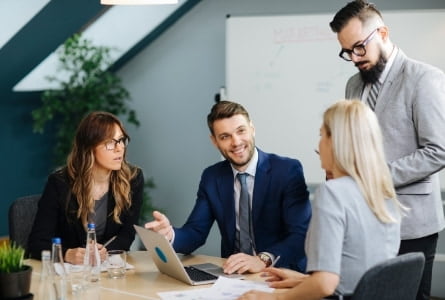 As a response to COVID-19, Microsoft also provides technical assistance to its customers and partners with the help of Microsoft FastTrack. This software will help organizations that are supporting work-from-home and skill-building during the time of the outbreak.
Microsoft requests their partners to work with FastTrack to gain exclusive access to remote engineering assistance, deployment resources, and various other tools. Microsoft said, if a partner needs to obtain support on behalf of a customer, he or she needs to fill out a request form.
Microsoft prays for the organizations that are working during the state of such an epidemic. Even Google does not sit back and provide help from their end during the time of the coronavirus outbreak. For that, Google is also offering free access to some of its software.
Google is giving away G-suite and advanced hangouts to customers all over the world. This software provides 250 people meeting over call and the ability to stream live for up to 100,000 viewers. Customers can also record and save the meetings in their Google Drives.
Even though Microsoft is giving away so much for free, the features between the trial version and the paid version differ slightly. The differences may lie in storage sizes as well as the capabilities for recording. No matter what, it is an excellent initiative by the company for the people.
Call us to know more (914)-355-5800 !
Share This Post