Boost Your Organization's Productivity with a proven Managed Service Provider
Enterprises are always looking to increase productivity, and wherein there are multiple approaches to accomplish this. Often, the managed IT support services can help organizations do more with lesser investments. In essence, managed cloud services are IT services hosted and operated by a third party. They are part of the broader market for managed IT services, consisting of hosted and on-site information technology management. 
Your company gets the opportunity to focus on your main offerings when you rely on a well-managed IT services company. For the IT department, you can save time training new workers. The managed IT services sector is being managed during this period. The company you choose adheres to all the industry regulations and requirements in which you conduct your business.  
This, once again, saves you money and time. In addition to the above, outsourcing to a managed service provider in IT means that technologies are properly maintained. In this way, you can reduce outages and get more time to concentrate on your core business operations. 
Pivoting Specialized Skillsets of MSPs 
Using a managed cloud platform for critical services, IT departments in-house have more time to spend on what they do best. This could include incorporating new workers, repairing damaged appliances, answering requests for assistance, and hosting other IT tasks. IT infiltrates more organizations with software and emerging technologies and the IT departments that are at risk of expanding too small. Managed cloud avoids this and allows in-house IT workers to conduct complex tasks more effectively. 
Utilizing Help Desk Services
There is a lot of competition in the business market, and to stand out in the crowd, you need to be agile enough to respond to changes as and when the need arises. The same also applies to your servers. Over time, as your company's activities grow, you will need to scale up the database. As a business owner, if you do not stay competitive with the time, your server can not handle the extra load, and it will crash. 
You can better cater to IT help-desk services with the right managed service provider, conform to remote systems monitoring effortlessly, make accurate security assessments, and prepare techniques for complicated troubleshooting. 
As a company owner, you have direct access to experts qualified in the newest technology to a wide range of expertise if you need their assistance. 
These experts are dedicated to consumers in their network operating centers. Computer systems engineers are based there. You ensure that every problem with your processes is dealt with promptly. And if you have a one-time project, seasoned experts provide the reliability of your new business applications. 
Cost-Effective Way for Access Quality Resources 
Providing them with a good degree of IT resources for less capital and managed cloud services can help organizations improve productivity. Companies pay a fixed fee for an agreed-upon sum of infrastructure and support by managed cloud services. As the supplier is willing to distribute costs through the client base, the price for these services appears to be less than what a business might pay on its own. As managed desktop solutions providers are specialists in their chosen service fields, their quality is always greater than what a company might handle in-house. 
Leveraging Efficiency Offered by Managed Cloud Services
Businesses can optimize managed cloud efficiency gains by choosing an access provider that excels in IT's complementary areas. In other words, if your business lacks skills in areas such as the creation of cloud software, data recovery, and cloud strategy, it can make a lot of sense to employ an IT support provider for these tasks from an efficiency and performance point of view. It is also necessary to ensure that these services' total cost is smaller than what other in-house experience and infrastructure pay you.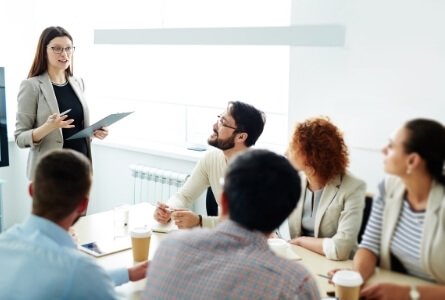 Hiring managed service provider will help companies become more profitable, a top priority for many businesses. Work with CSE experts to take advantage of quality assessment services to determine how the organization can boost efficiency by managed services. 
Better employee productivity
Do you think about ways to maximize employee productivity in your company? You may have people with IT expertise on your employee roll and who have been recruited to train other workers or improve IT programs. However, it is common for them to get diverted and side-tracked by co-workers with other miscellaneous demands, such as asking them for log-in assistance, resulting in a huge productivity loss. 
Whether you are a small business owner or a large business owner, it makes sense for your business to invest in hiring managed service providers. You increase functionality, growth, investment returns, and employee productivity in this way. To get the best IT-managed service provider for your venture, make sure you pick businesses that have been around for some time. 
Share This Post