Time to Leverage Infrastructure Management Services for Agility and Innovation
You need to quickly react to changing market dynamics in today's hyper-converged environment, stay competitive and delight your customers. While keeping an eye on legacy investment funds, cost pressure, and rising customer expectations, the IT infrastructure is intended to maintain pace with digital diversity and new approaches. This has created a high-stress struggle to stay in the same position without falling behind.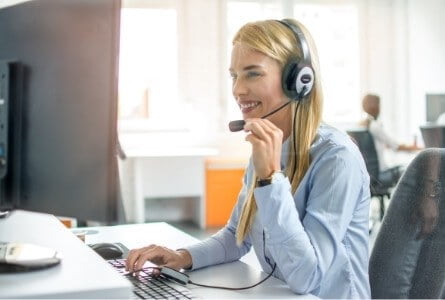 The IT Infrastructure Management Service (IMS) deals with the proactive administration and management of technology, information, and data. Its breadth ranges from the desktop to networking, storage, information, security, and cloud-based services, not forgetting the people employed to keep it running. The MSP provides clear limits on how to manage your business infrastructure.
Being a Microsoft partner, we pivot our resources to minimize downtime and keep the company as productive as possible. Furthermore, infrastructure management services can help provide infrastructure technology solutions responsible for issues such as asset management, network and connectivity problems, and monitoring of mobile devices and device maintenance. 
Service Desk
A service desk is a communications center driven by managed pc services where customers can find help from their IT service providers (e.g., staff or other stakeholders). This assistance may take the form of coming in handy or service request fulfillment, as the ITIL service desk definition states. Still, regardless of what kind of aid is being provided, a service desk aims to provide customers high-quality service.
Incident Management
Incident management is the process used to respond to an unplanned event or service interruption by DevOps and IT Operations teams and restore the service to its operational state. When the affected service resumes functioning in its intended state, an incident is resolved. This only includes those tasks that are needed to mitigate the impact and restore functionality. 
Problem Management
Strategic Planning aims to minimize accidents' detrimental effects by avoiding incidents by putting a managed desktop service in place. For events that have already happened, problem management seeks to prevent these incidents from occurring again. 
Change Management
Change management enables a mechanism, tools, and strategies for handling change on the individual side to achieve the necessary business result. It integrates managed desktop solutions with organizational instruments to help people make meaningful personal changes that lead to change being embraced and realized. 
IT Project Management
The IT Project Management (ITPM) manages the information technology goals plan, organization, and transparency. As IT reaches most organizations, the scale of these ventures can be broad and complex. 
Service Catalogue
CSE experts enable a service catalog that helps enterprises through a modern and user-friendly storefront charge for their digital transformation and offer various goods and services. Workflows and approvals are automated by the Service Catalog enabled by managed IT service providers to enhance customer engagement while speeding up service delivery and reducing operating costs. The Service Catalog's APIs make it simple to use internal portals – no heavy scripting or configuration needed. 
Asset Management
IT asset management is often referred to as IT inventory control. It usually involves collecting comprehensive information in the hardware and software inventory used to decide on acquisitions and how assets are used. An accurate IT asset inventory makes way for managed pc services that let businesses be more productive in their investments and prevent needless acquisitions by re-using existing capital. 
Configuration Management
Configuration management is a method for holding a desired, consistent state of computer systems, databases, and applications. This is the way to ensure that a system works as planned as adjustments are made over time. 
Change Management
Change management is the mechanism, tools, and strategies for handling change individually to achieve the necessary business result. It integrates organizational instruments that can help people make meaningful personal changes that lead to change being embraced and realized. 
Application Support
The Application Support area addresses people on a business and IT level of understanding; the site is the professional point of touch for addressing application and systems problems or accidents known to interrupt the service they depend on. These are development (live) problems that need to be resolved immediately. They need help for application – the analysts provide this in the form of service. 
Partner Portal Center 
Partner Portal is an application that allows you to develop, upload, and manage listings of apps and services that you publish in a Cloud Marketplace. A Cloud Marketplace provides you with a forum to showcase your applications that complement existing Cloud implementations or market your benefits, such as consulting and education, whether you are an independent software provider or integrator. 
Service request
A request is defined as an appeal from an approved representative of a user or a user who initiates a service action that has been agreed to as a normal part of the delivery of services. Service requests are run by the managed desktop service provider that responds to service failure or deterioration (which are handled as incidents). 
Management
Cloud management is how administrators monitor everything in a cloud that operates: users, records, software, and services. Cloud management software can help administrators control all aspects of cloud operations, such as deploying services, monitoring usage, incorporation of data, and even recovery from disasters. 
Cloud Visibility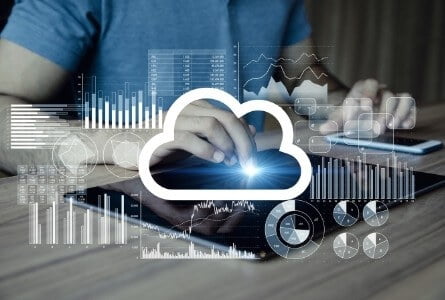 For your multi-cloud networks, Cloud Visibility functions like a single glass window. In interactive graphical control panels and personalized reports, it aggregates petabytes of data of your unstructured data that can be accessed in different formats. 
Chargeback
IT chargeback is an accounting technique that applies the expenses to the business segment in which they are used for IT hardware, software, cloud services, or pooled services. IT show back is similar to IT chargeback, except the rates are for educational purposes only, and no one is billed. 
Optimization
Cloud optimization is the mechanism by which the correct resources are chosen and allocated to a workload or application. Productivity is improved by correctly and consistently balancing workload performance through infrastructure management service that provides enforcement and cost with best-in-class infrastructure in real-time. 
Automation
Cloud automation is a general concept that refers to the processes and resources used by an enterprise to minimize manual efforts related to the provisioning and management of workloads and services in cloud computing. Cloud automation can be extended to private, public, and hybrid clouds through IT teams. 
Architecture
Cloud Infrastructure refers to the different database, computing capabilities, applications, etc., components designed to use cloud services to solve business problems. The public cloud describes the elements and their relationships. 
Share This Post