Resolving these 5 AI challenges can help Schools with Distance Learning
Trends suggest that AI is gradually becoming part of the room for education, but continued adoption is not a given. First, whether it is expense, time, or anything unexpected, the industry must face the primary adoption barriers. 
These industry experts expressed their thoughts on the biggest problem in education for AI adoption. The first hurdle for most educational institutions today is apparent organizational digital transformation. AI is a natural development once companies are using the cloud and realizing smart data management's promise.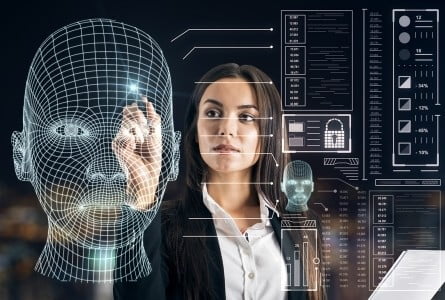 AI Specific Budgeting 
The significant challenge for introducing AI in schools revolves around preparing and strategizing the budget of the school. An important factor in overcoming the challenge is understanding which AI-based learning resources are accessible and how students can benefit. It also starts with the institution's philosophical approach. The budget is exceedingly difficult to forecast when the organization follows a non-UDL (Universal Learning Design) or reactionary approach and captions the content when a student with a disability asks for it. The money invested in this strategy usually only supports the one student who asked for accommodation, making it very costly and contributing to low returns on investments. 
Alternatively, if organizations are cautious and have incorporated all videos in their policies, budgeting is much more comfortable. The production and creation of content come at considerable cost, including the time and skills of experts, the guidance and demonstration aids, and technology for producing and presenting content. Lack of essential components such as subtitling may lead to less successful student participation and a smaller ROI. 
Useful Performance 
In options for students: The main challenge is that the AI needs to perform sufficiently well to be useful. If it is hard, it is getting stuck. The majority of adoptions for student-oriented solutions are as necessary as using Grammarly. 
Teachers are doubtful that AI technology is stable enough to be useful for teacher-facing solutions potentially. In other words, AI has to be generous support or faculty, and instructors will not go out on a limb to try it, but it has to be low risk. This is why we believe our product is so successful; AI solution providers offer full control and supervision of the grading process to instructors, so there is little risk. The grading results produced by the AI assistance can be easily checked, meaning that they do not hand over the control. The reward is sufficient, on the other hand. Teachers will cut their grading in time by half on a job that they do time and time again. 
Role of Educators
The use of AI in education will, in the near term, concentrate primarily on changes within our current education systems and the roles of teachers and staff in those systems. The goods are mainly in addition to the conventional classroom or are designed to increase productivity in these environments. 
The medium-term will trigger more disturbance because conventional classroom positions and duties will not produce the best possible results. Expertise and understanding of methods and systems unfamiliar to the previous instructor generation will become the standard. This would look in many ways like the transition of business leadership in which advanced data-driven decision-making methods increase expertise and intuition. The awareness and implementation of these modern technologies have produced the most substantial outcome coupled with experience and instinct. 
Acceptance by Parents and Students 
Although the personalized learning approach is becoming widespread, the acceptance rate among US schools for new technologies is relatively low. AI awareness is insufficient for the education sector, while AI products' production is early. As local schools are traditional, further introductions are required to demonstrate AI products or services to improve their confidence and awareness of new technologies. 
Therefore, by regularly doing school tours, we plan to gain trust from schools, attend exhibitions internationally and locally to increase visibility, and help the fields understand the benefits of incorporating AI in education.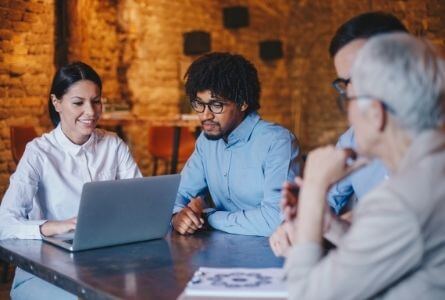 Technology Barriers  
Educators, trainers, and students are hesitant to incorporate AI into their curricula, making it hard to use or apply the technology. The AI-based technology must be something they can apply to their daily lives, naturally. The user interface needs to be quick and simple for students and teachers alike. If educators are overwhelmed by technology or feel like their teaching methods are challenging, they would probably not incorporate it into their class. To succeed, technology designers need to enable quick AI adoption and consider the instructor's views to develop a product that suits expectations and workflows.  
Two variables slow the implementation of AI in education. The first is the apprehension of structural shifts in execution. It takes time to understand and integrate the learning curve when implementing a new approach or technology, and the process can be daunting. The difference between a classroom a hundred years ago and today is not much. An instructor, pupils, chairs, chalk/whiteboard, and textbooks are all present. Resources are the second element. Technology implementation includes support/expertise in IT, professional development, the right equipment, and bandwidth, all of which are expensive budget products. 
Share This Post