Retail IT Managed Services: Taking Retail Industry to the Next Level
After more than a year of adjusting to changes in the shopping experience caused by the epidemic, shoppers' expectations of merchants have shifted. Since March 2020, businesses have made strenuous attempts to respond to the COVID-19 issue with best-managed services and introducing new technologies and methods to assist consumers. It helps to remain secure while still receiving what they need when they need it. 
Even when indicators indicate that the epidemic is winding down, merchants will need to continue innovating and expanding on the systems that customers have grown accustomed to. Many consumers have spent the last year primarily avoiding physical stores, which means that retailers can make shoppers feel welcome and secure. In other words, those who can make customers want to return even when they are not strictly necessary — will prosper in the future. They can accomplish this aim in a variety of ways enabled by best-managed services.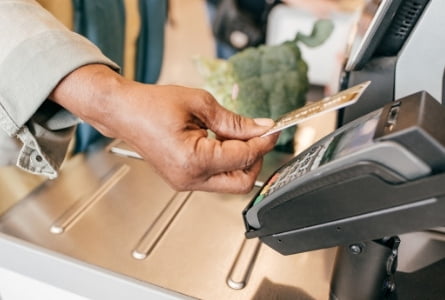 Touchless Payments 
Even before the epidemic, an increasing percentage of customers anticipated merchants to accept mobile payments via smartphone or wearable devices equipped with payment capabilities. Then, in 2020, many clients adopted touchless payments as their preferred mode of payment for apparent health and safety reasons and the market share of touchless payment devices is shoots up. Retailers who have not yet implemented contactless payment terminals should prioritize by hiring the best-managed services. 
Contactless Checkout 
Contactless checkout encompasses a great deal more than contactless payment terminals. Numerous stores have implemented — and customer demands have grown accustomed to — options such as pickup vaults, self-checkout, curbside pickup, and purchase online, pick up in-store (BOPIS). 
Many retailers place a premium on providing shoppers with as many selections as possible to leverage remote managed IT support. Whatever solution a store implements, it is critical to get it correctly the first time. Near the start of the epidemic, businesses made an appointment to pick up some clothing at a mall and ended up sitting in the car park for so long. It would have been easier to walk into the store and acquire what one wanted.  
Mobile Devices and Inventory Solutions 
Stores that offered a physical presence before the pandemic have had to contend with even stiffer competition from online shops due to the new habits that customers have formed in response to the epidemic. Retailers must continue leveraging best managed services to drive sales by enhancing the client shopping experience. Mobility can be an enormous factor in helping firms to realize this. Using mobile devices to give customers personalized experiences improves the overall shopping experience. With this feature, associates have the power to provide product information and availability, as well as the ability to give customers access to infinite aisles and point-of-sale tools without ever leaving their side. 
Last-Mile Delivery 
Again, many buyers have grown accustomed to identifying a need, pressing a few keys on a laptop or mobile device, and then receiving the goods within a day or two. Traditional retailers must invest in last-mile delivery options to compete with this degree of ease. Certain businesses have converted darkened storefronts into warehouses by availing of best managed services and understanding that systems performance gap logistics can occasionally trump the necessity for additional physical locations. 
Many retailers are unprepared to implement these ideas. As a result, they frequently seek assistance from partners such as CSE. At CSE, we help retail businesses running shops – with everything from improving operations digitizing procedures, supply chain and establishing curbside pickup solutions over the last year using a combination of our service offerings and logistical skills. 
Retailers are confronted with a slew of new problems for which best managed services provide the technology solutions.  
It's critical to remember that companies can leverage technology to build stronger relationships with their consumers to manage IT pricing. Those who develop experiences that encourage customers to return to the shop will prosper.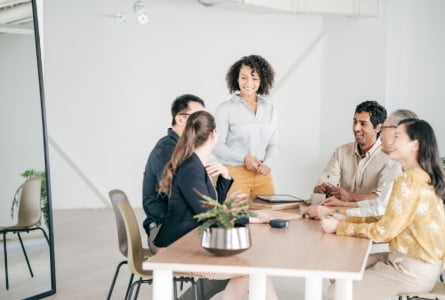 Injecting innovation into omnichannel 
Retailers must examine their current omnichannel customer service and look for possibilities to innovate and fill gaps to change customer habits and preferences. Any additions should be evident in their alignment with developing client needs and seamlessly linked with current channels to ensure a consistent customer experiences. 
Give the internet experience an in-store feel. The difficulty of specific merchants to engage customers in a physical location has prompted them to bring a more significant portion of the in-store experience online. First, prominent retailers have supplanted in-store individualized connections with best managed service solutions such as virtual meetings. Sales staff provide tailored attention to customers via videoconferencing platforms. 
Individuals assist sales agents in locating products that match their needs while also learning how to serve consumers better online. Similarly, managed service provider companies leverage live streaming to engage customers and grow sales and loyalty by sharing seamless experiences material. 
Share This Post